Babbio Parking Garage Extension
The Lawrence T. Babbio, Jr. Center for Technology Management is a 95,000-SF, six-story academic building with a four-story parking garage along the Sinatra Drive waterfront. In 2016, the school proposed a four-story addition to the garage. WRT designed the 62,000-SF garage extension which added 266 parking spaces and includes a new campus open space with a plaza and green roof, including gathering areas and seating with dramatic views of the Manhattan skyline.
Referred to both as the East Plaza and Babbio patio, the new campus open space can accommodate up to 500 people and is a venue for student, faculty, staff, and alumni events. A large public staircase now connects the campus to the expanding waterfront park along the Hudson River.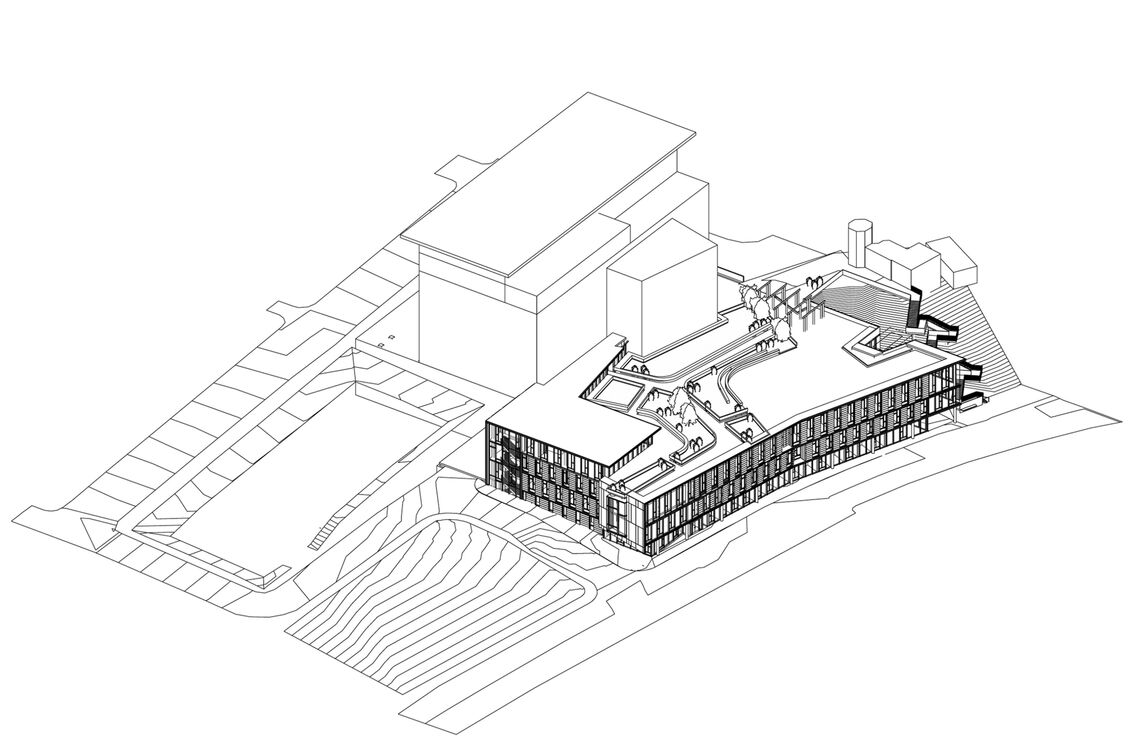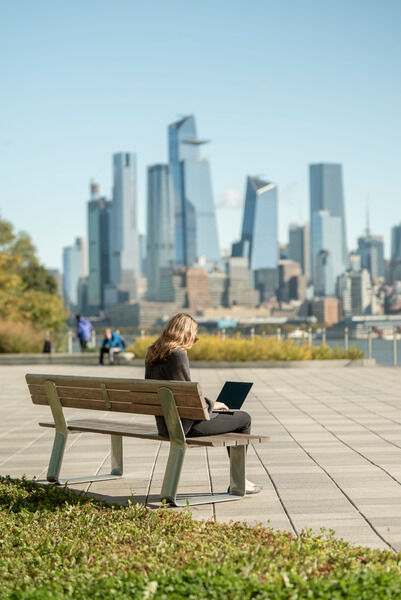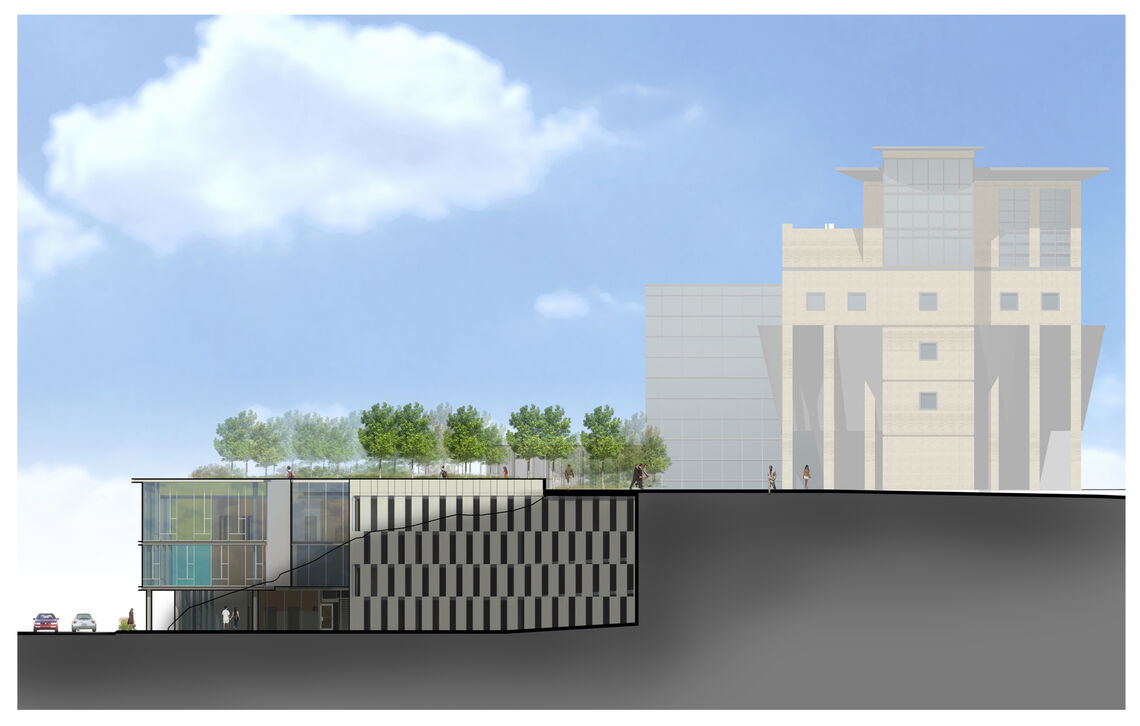 The landscaped plaza is seen as a unifying element of the surrounding academic buildings.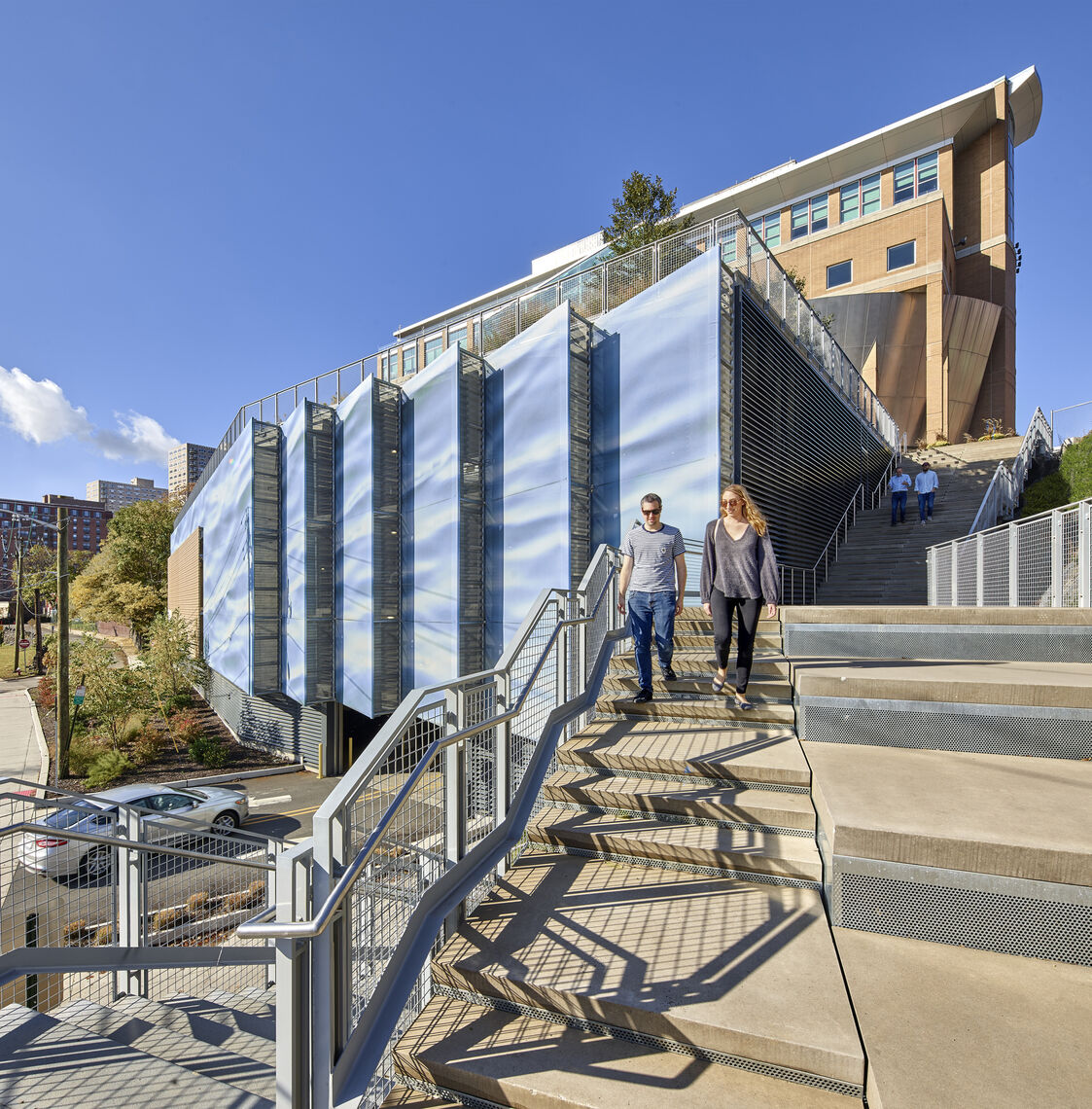 Reinforcing the school's reputation for sustainability, the green roof— a mix of extensive and intensive systems—was designed to maximize the environmental benefits. Large planting areas absorb rainwater in the plants, substrate, and drainage layer. This delays the rainwater reaching the sewage system, helps stabilize the groundwater level, reduces the peak load on the sewage system, and reduces the risk of flooding. The planting palette is a vibrant mix of native and drought-tolerant plants to attract an array of birds, butterflies, and insects.