The Blue Ball Dairy Barn project illustrates the synergy of new technology and building systems with historic preservation, balancing the aesthetic and functional aspirations of the building. Design challenges involved the careful integration of sustainable building strategies with historic preservation, and resulted in a successful complementary pairing of old and new.
A local landmark in northern Delaware, the Blue Ball Dairy Barn complex was originally constructed to serve as the dairy farm for Nemours, the estate of Alfred I. du Pont near Wilmington. The 1914 dairy barn and the adjacent milkhouse demonstrated the highest standards of the scientific agriculture movement as practiced in the first half of the twentieth century. The exterior of the classically styled buildings features smooth stucco covered stone walls with brick sills; slate shingle roofs; and demi-lunet gable windows. The dairy complex exhibited a number of innovations over traditional agricultural construction to enhance sanitation and fire protection.
Following WRT's master plan for the 152-acre Alapocas Park, the historic Blue Ball Dairy Barn emerged as a focal point of the new park to be used as a visitor center, museum, meeting and event facility. The project goals included: meeting the preservation guidelines set up by state and national departments, achieving a sustainable building, maximizing the flexible public and private use of the facility, and serving as a learning tool for history, culture, built and natural systems.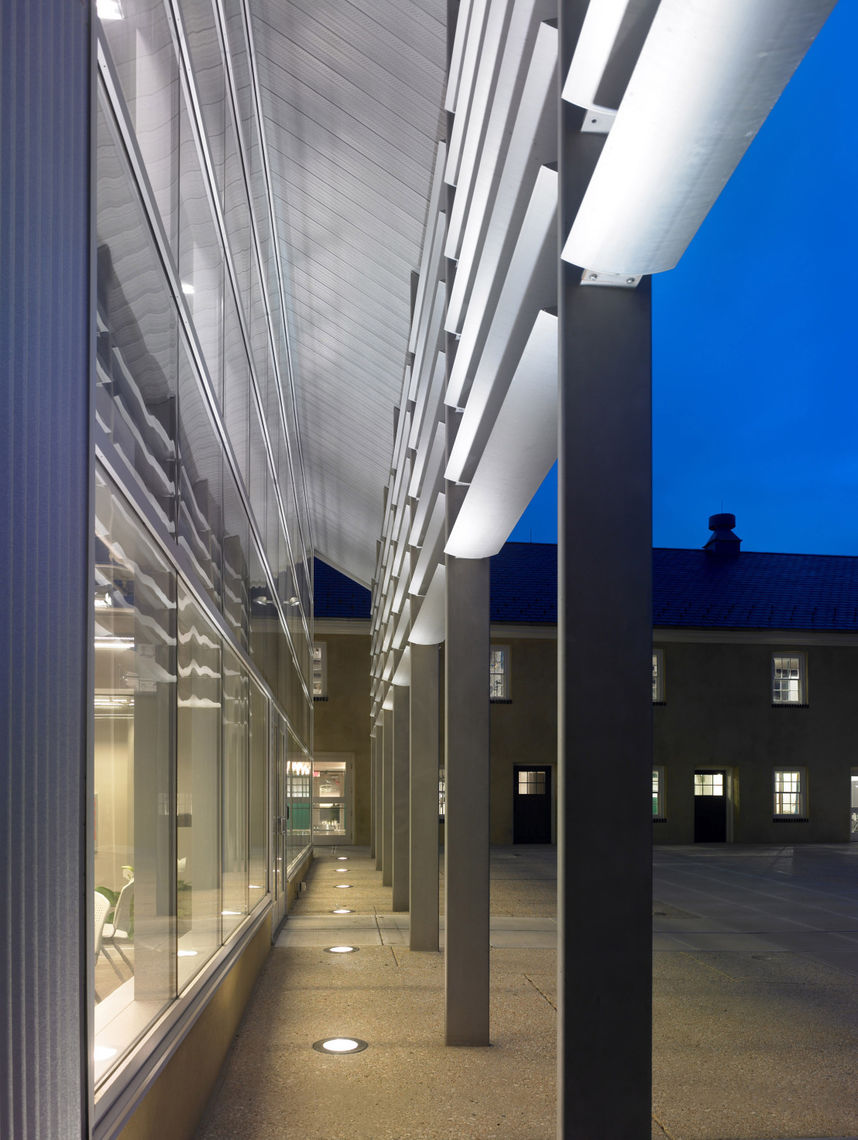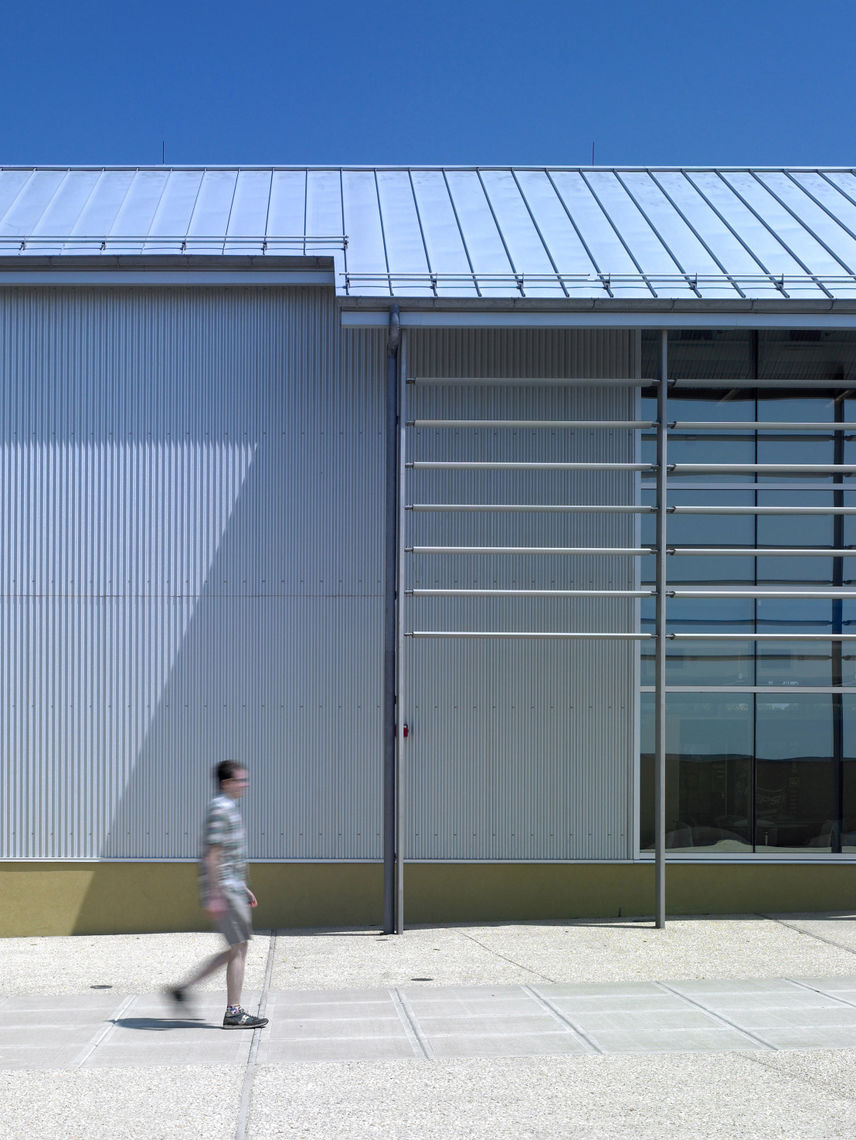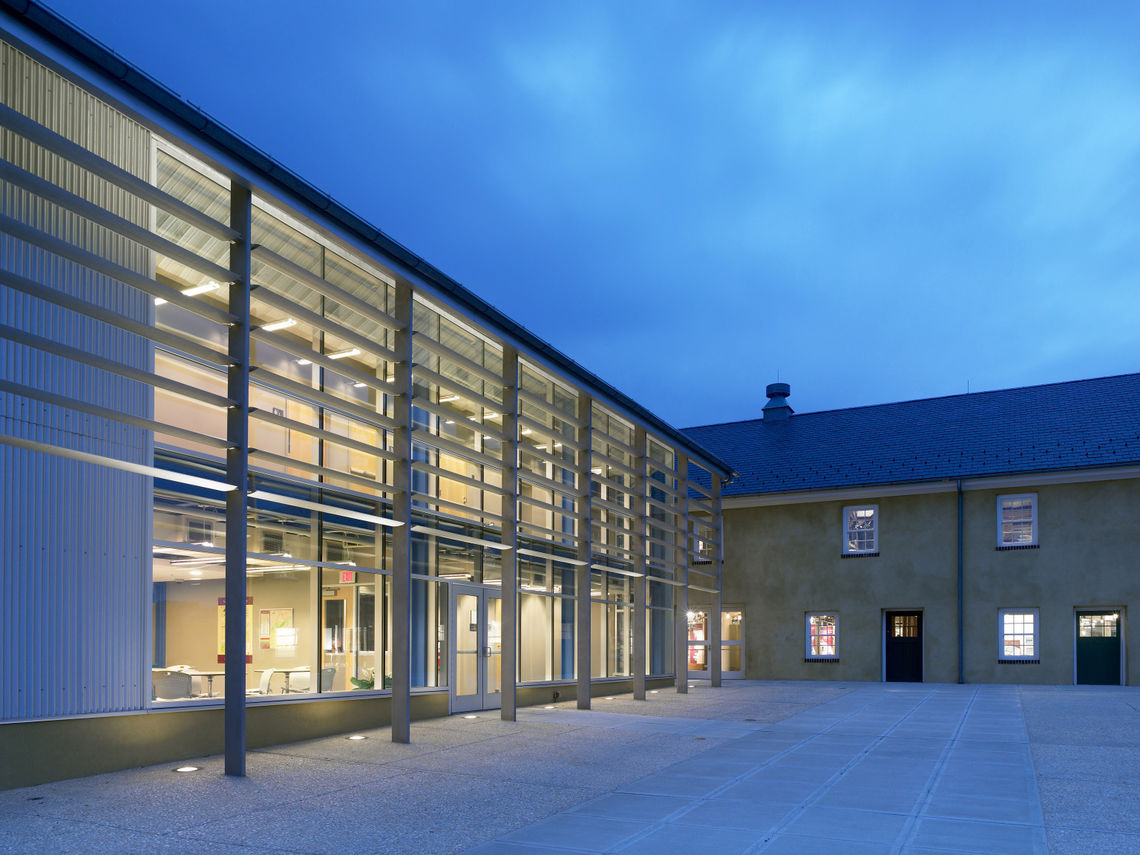 Another significant aspect of the project was the design team's role in structuring the collaborative effort of the multiple public agencies involved in the overall Blue Ball Properties project, which included the Delaware Department of Transportation, New Castle County and the Department of Parks and Recreation.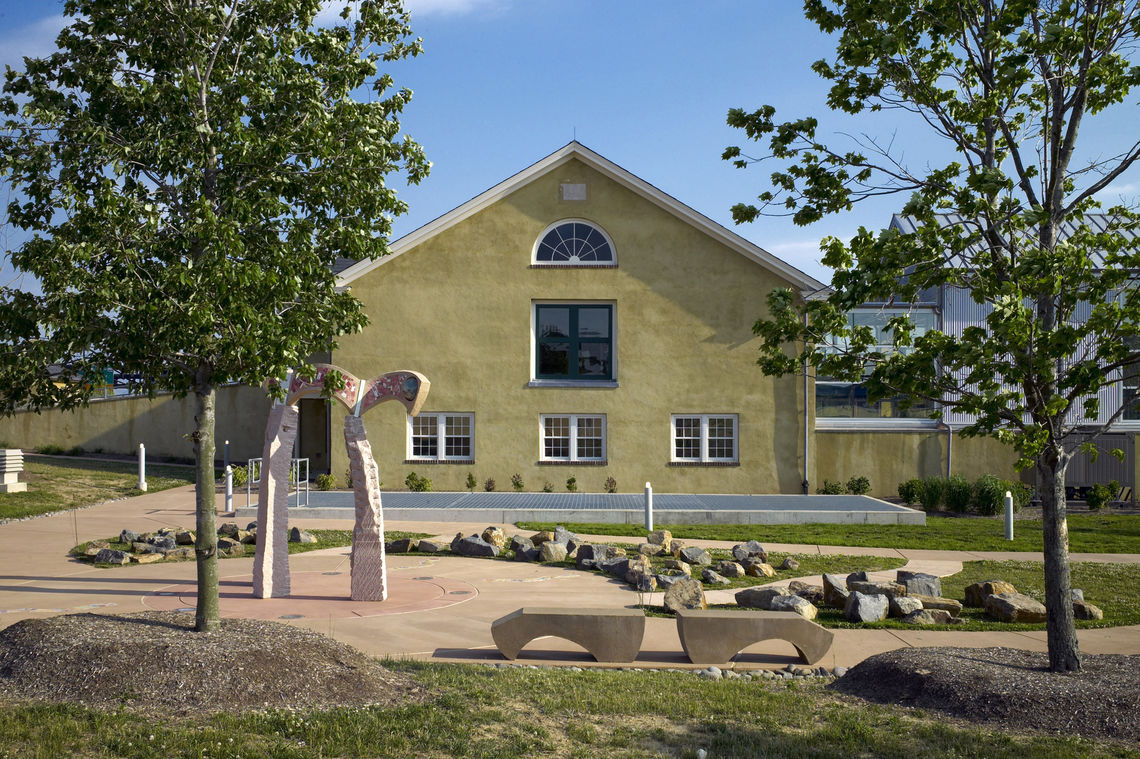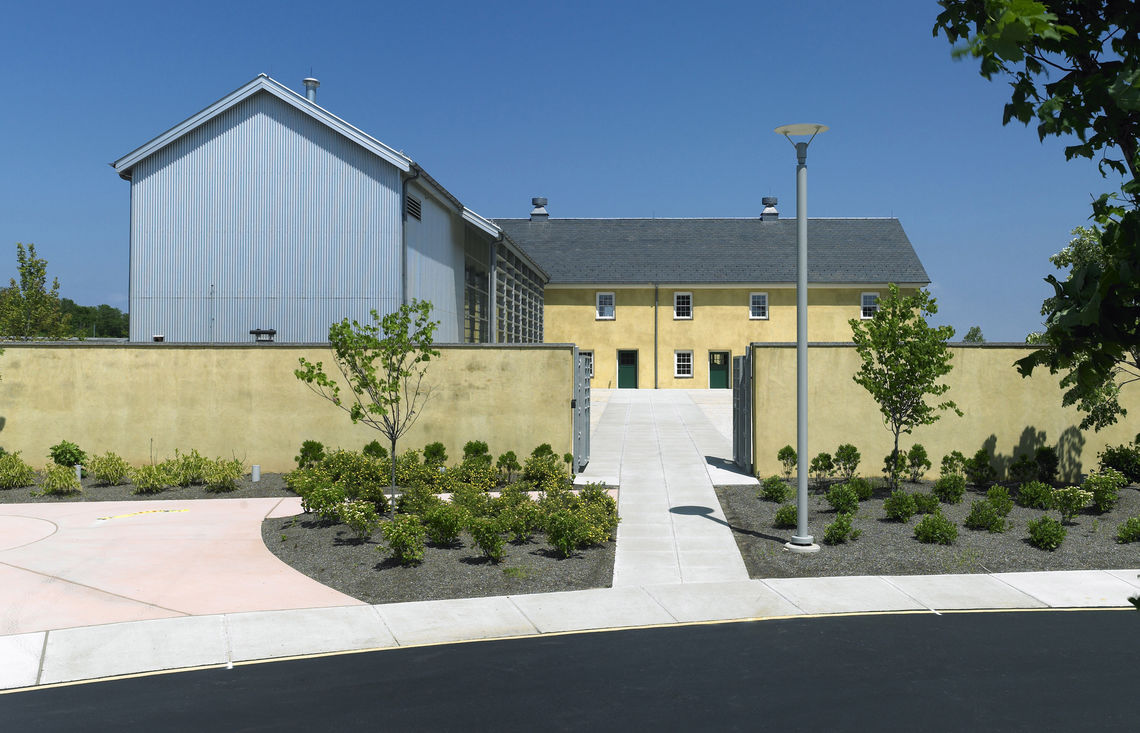 Today, the Blue Ball Barn is a regional icon that holds a prominent location along route 202 in Wilmington, Delaware and serves as the gateway to the Brandywine Valley regional attractions. The restoration and adaptive reuse of the Blue Ball Barn underscores the commitment of the owner and the project team to sustainable design of this valuable resource.