Tom Ridge Environmental Center
The gateway to a new state park on the unique Presque Isle peninsula, this 63,000 SF multi-use visitor's center includes educational exhibits, space for government and educational administration, and laboratories. Dedicated to teaching visitors about the unique habitat of the park's 3,200 acres, the center also performs research related to environmental awareness and the Great Lakes. The building is day-lit through clerestory windows and large expanses of transparent and translucent panels, modulated by exterior shading devices. Inverted roof forms collect rainwater for reuse, significantly reducing water consumption. A lighthouse structure gives visitors views to Presque Isle and Lake Erie beyond.
The landscape design is derived from the dynamic natural process of sand deposition, accretion, and native plant succession that shaped Presque Isle, a National Natural Landmark. Maximizing the project's educational potential, the visitor education experience begins upon entry to the parking lot, as "waves" of parking are interspersed with bands of successional native beach vegetation. The design conserves the site's natural features, emphasizes the use of native plants, and averts the need for irrigation. The combination of sustainable elements has earned the building a LEED Silver rating from the USGBC.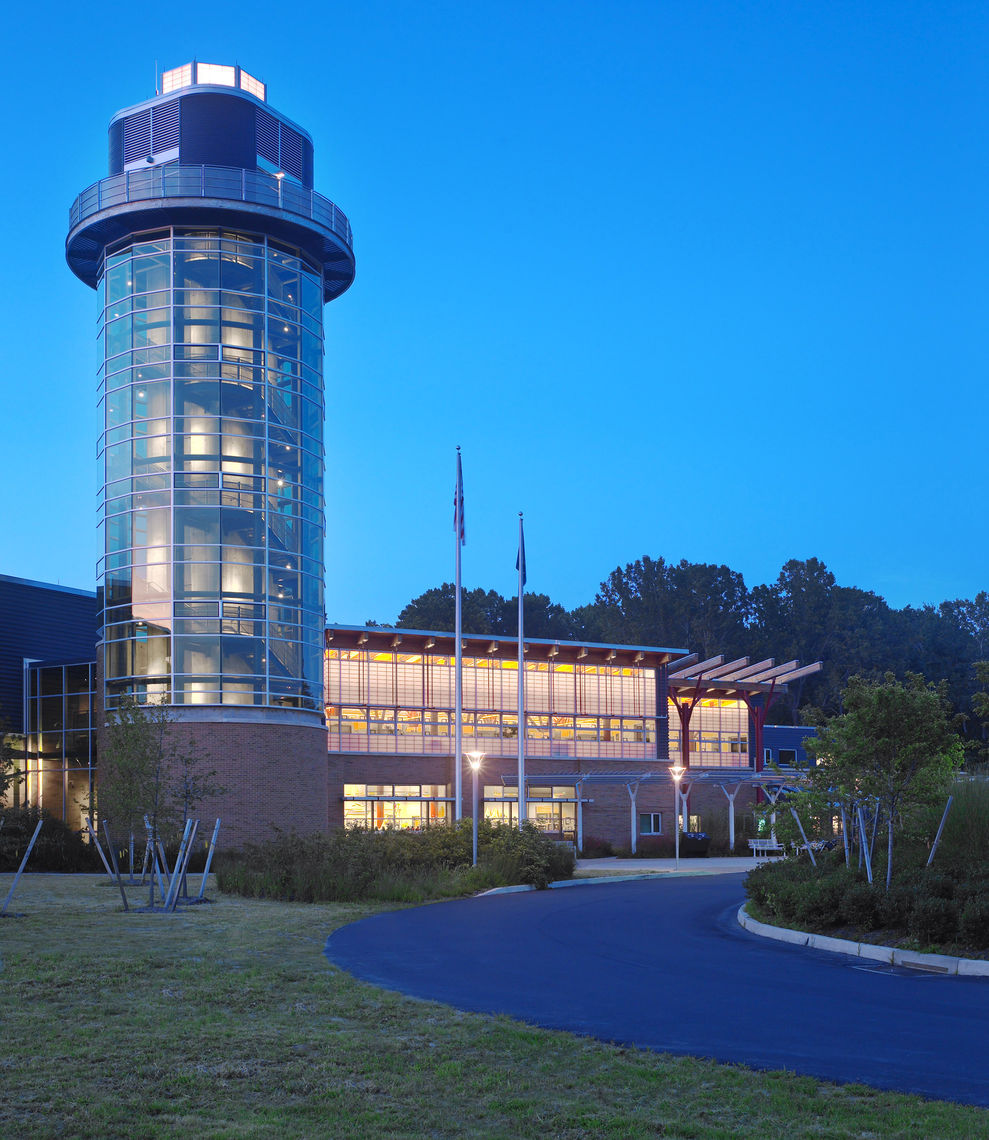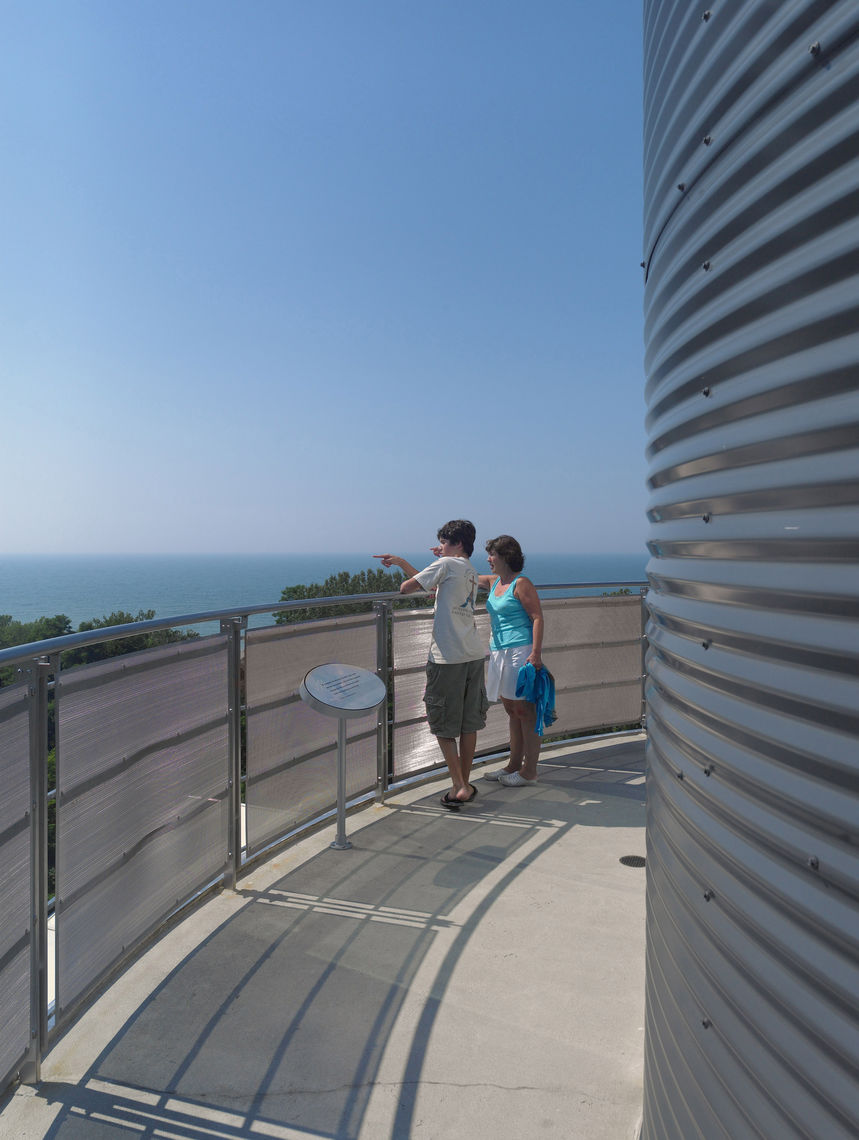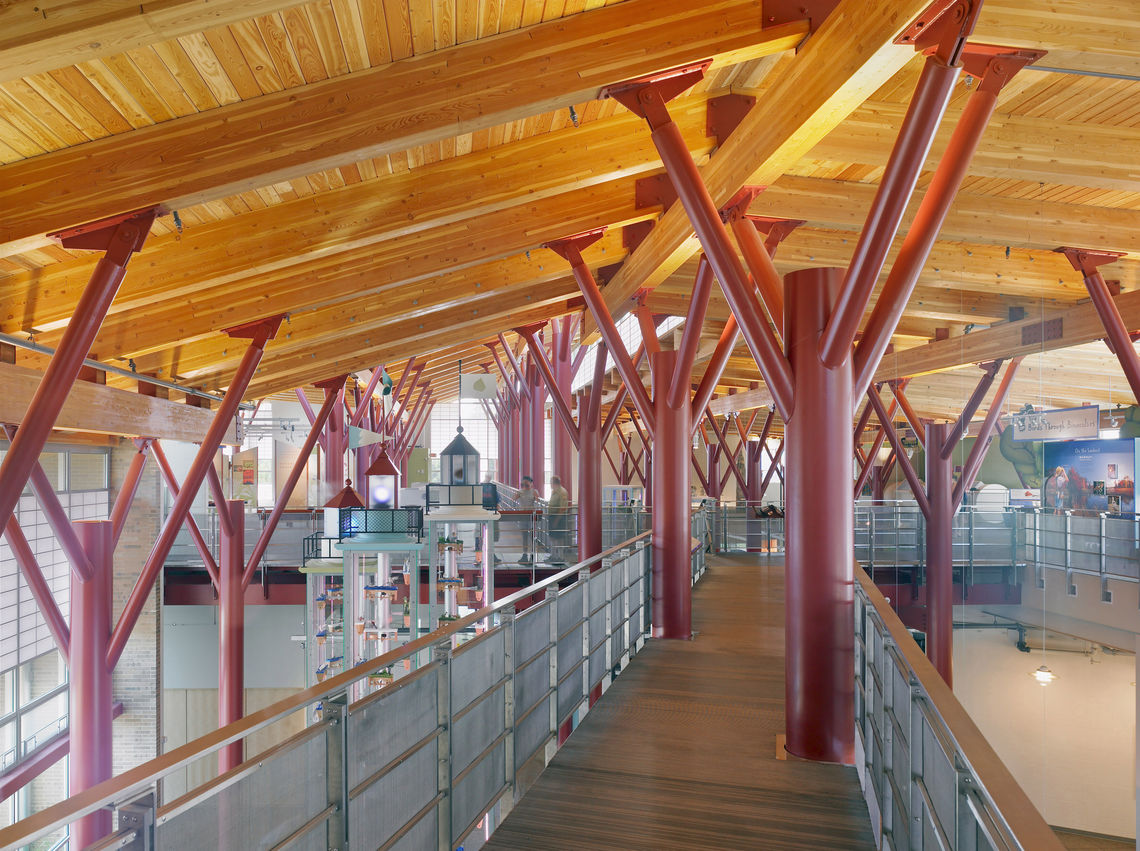 WRT's building and landscape design ensure that the project embodies the very sustainable principles it is envisioned to further.