Cabrini University Athletic Pavilion
The Cabrini Athletic Pavilion is the first phase in the implementation of a new campus master plan for Cabrini University in Radnor, PA. The new Athletic Pavilion, completed in August 2016, is designed to serve as a great room that connects the various programmatic spaces in a central area at the threshold between the existing center and the new building; a strategy that promotes social connectivity between various user groups of students, faculty and staff, as well as neighbors in the surrounding community who are welcome to use the facility.
The 17,000-sf renovation and 28,000-sf new facility provides for the University's increased demand for fitness and wellness spaces for the general student population, and will also provide support facilities for team athletics, with dedicated spaces for athletic strength and conditioning programs as well locker and trainer's facilities. The design of the new Athletic Pavilion provides a lightness and transparency that promotes a connection between the campus and surrounding environment.
Responding to the master plan's desire to create an enhanced network of connectivity on campus, the Athletic Pavilion is configured to maximize connections to nature, and serve as a destination in the larger campus plan. The main entrance provides a visibly seamless threshold between the new entry plaza and interior lobby space, allowing exterior spaces to be activated by adjacent interior programs, and interior spaces to showcase expansive views of the surrounding landscape. In contrast to the existing, inward-focused athletic center, this collection of spaces extends interior programs outward, and exterior visual connections inward.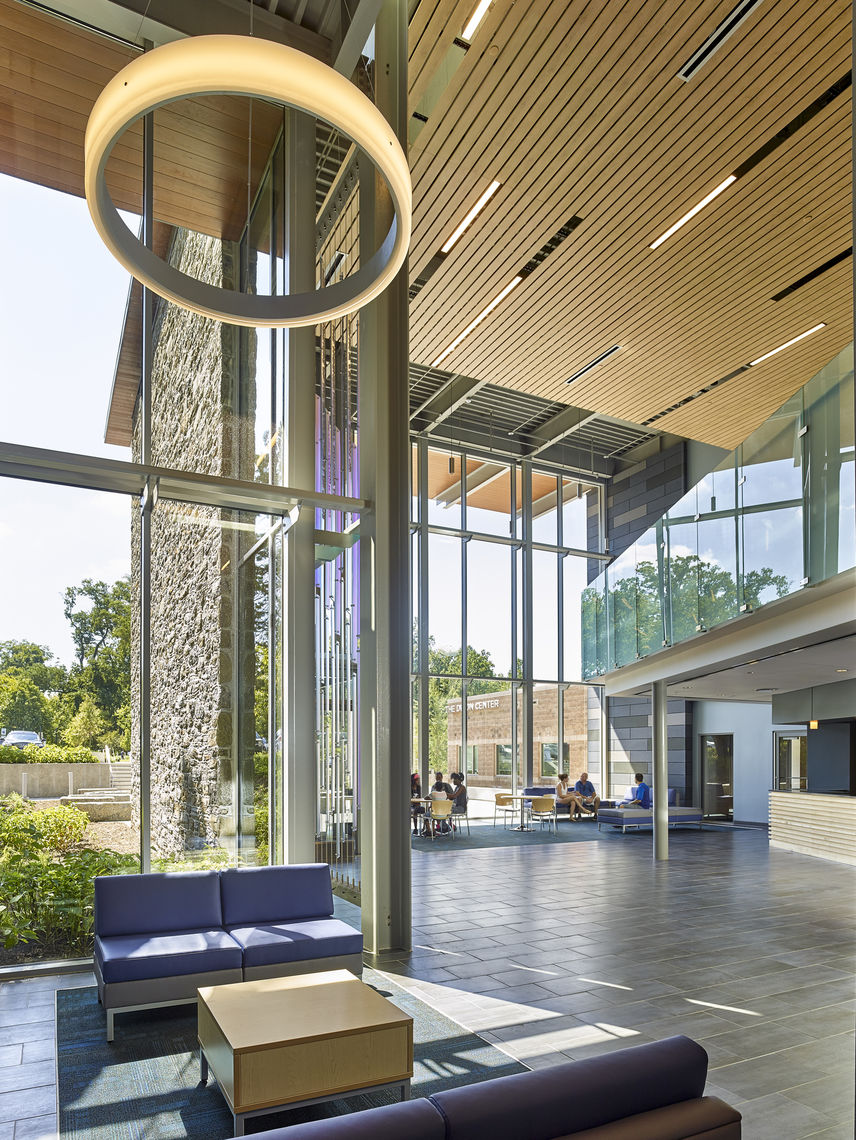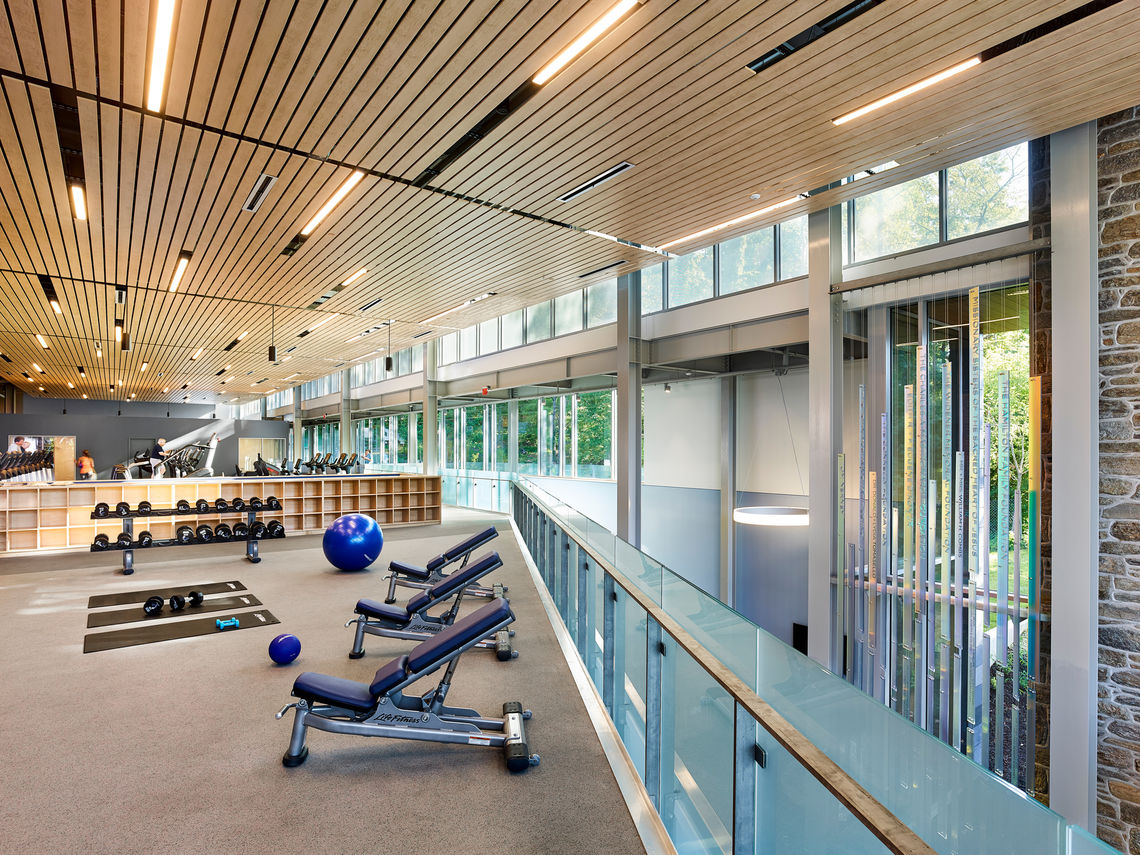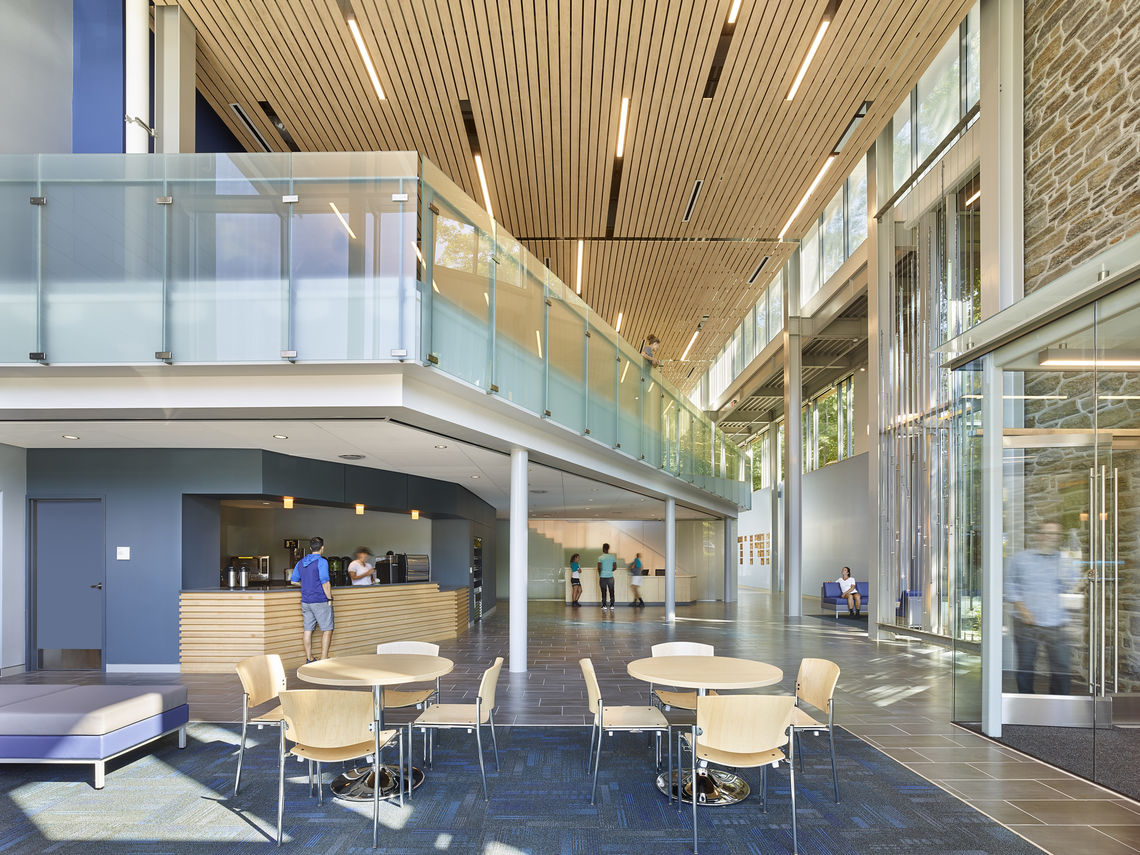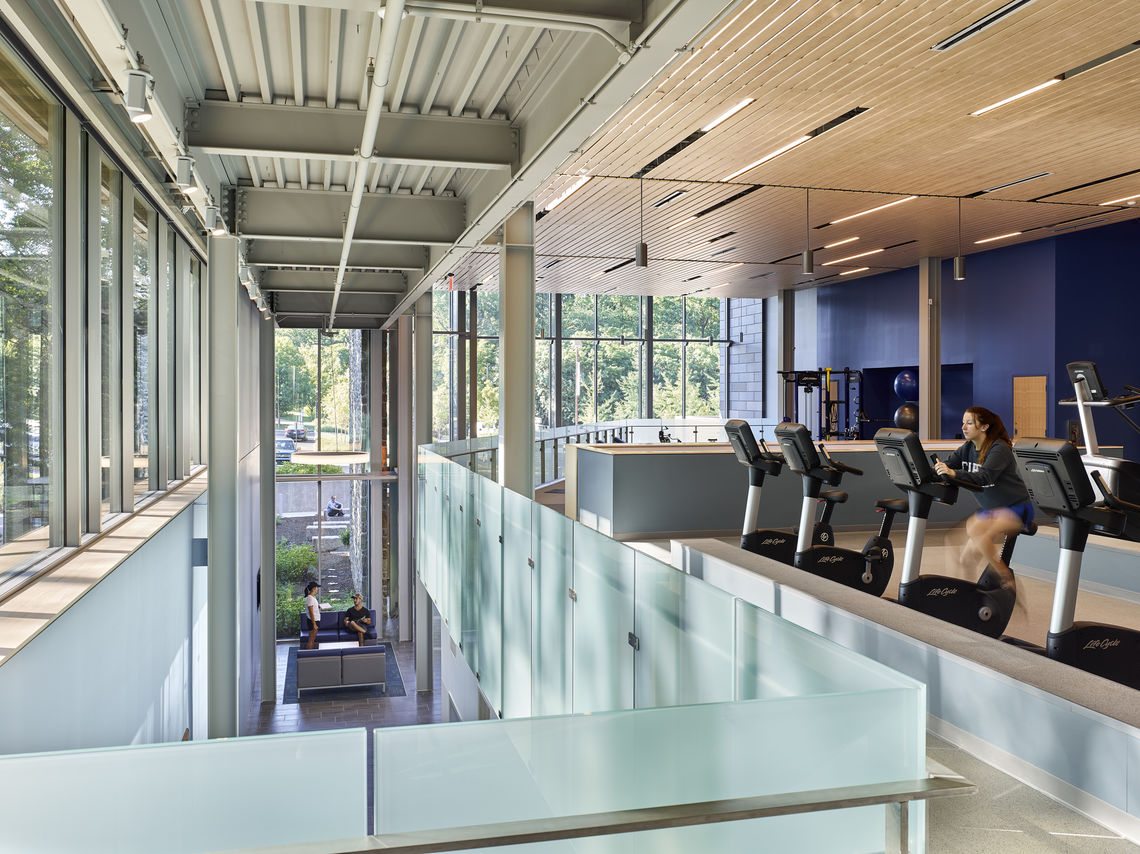 The strategic configuration of social spaces in the Cabrini Athletic Pavilion serve a diverse range of user groups. The social spaces are designed at the intersections of circulation to facilitate a density of uses that are enhanced by their adjacencies to program elements and their connections to the exterior. These spaces offer a an intimate scale within the context of the athletic pavilion and the larger campus. Further enhancing the connection back to the campus core and the surrounding landscape, the social and gathering spaces provide a unique urban quality to the collection of spaces along the circulation paths, both inside and outside.  
The Pavilion serves as a beacon that connects the facility back to the larger campus network, turning the existing inward facing Athletic Center outwards to serve the University and the surrounding community.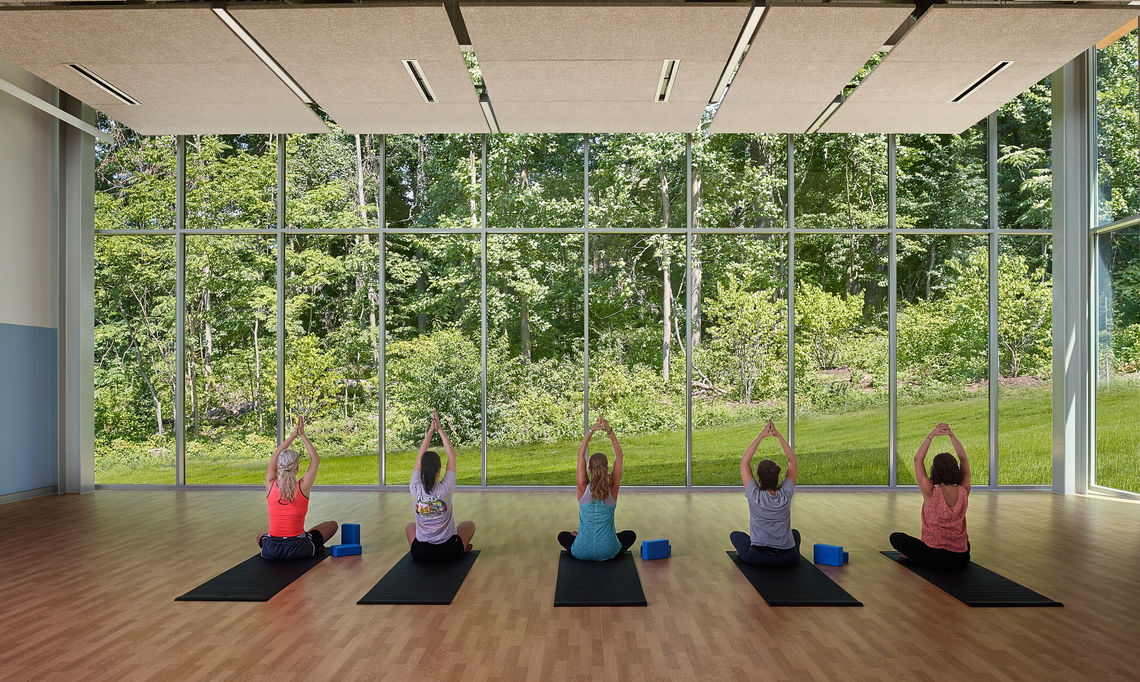 The Cabrini Athletic Pavilion serves to activate Cabrini University as a unified campus, through enhanced pedestrian and visual connectivity across the campus, and a strong connection between the built and natural environment.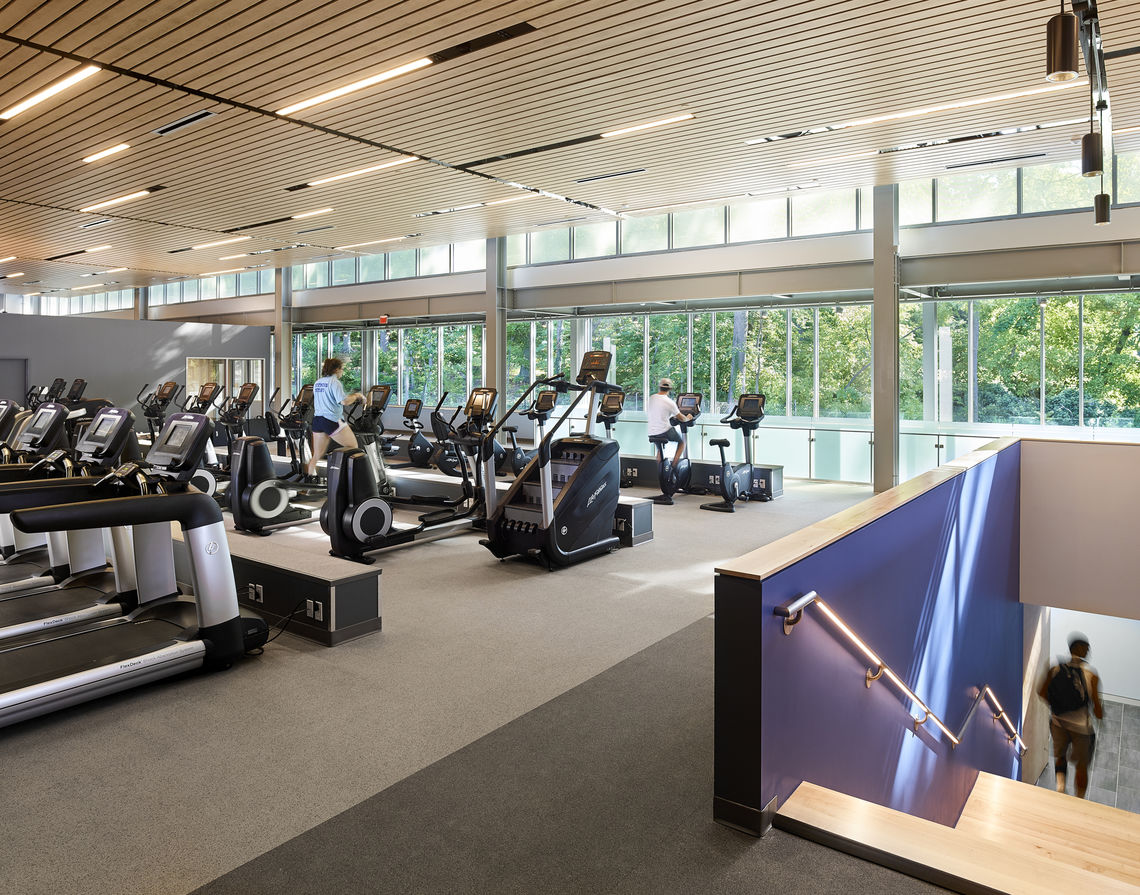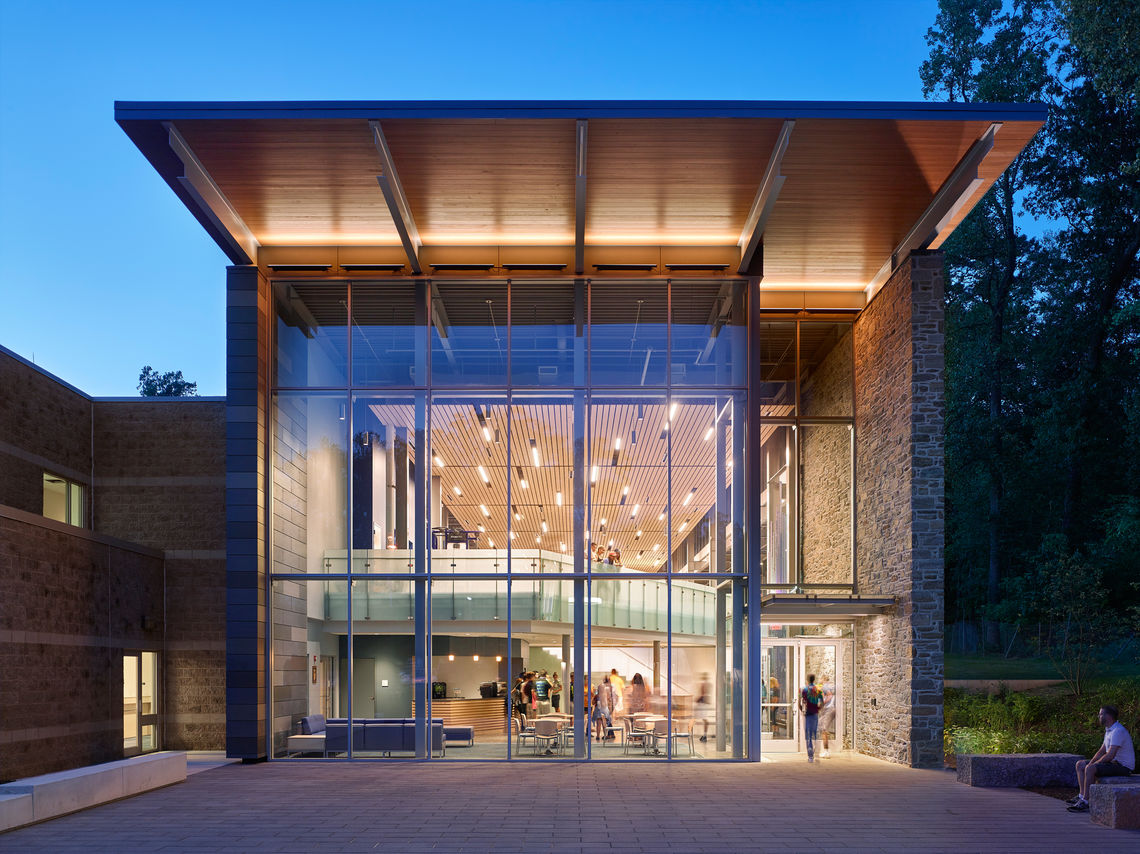 Awards
ENR Mid-Atlantic, Best Project Award - Sports/Entertainment Category, 2017
IES Philadelphia and National Section, Illumination Award, 2017
AIA Philadelphia, Merit Award: Built Category, 2016