Cabrini University Campus Master Plan
Cabrini University's Campus Master Plan is designed to align Cabrini's physical environment with its commitment to creating a vibrant student-centered living and learning environment, while preserving and celebrating the central historic core of the original Woodcrest Estate. 
Among other strategies, the Master Plan sought to create a unified campus environment from a fragmented series of places. It called for the inversion of the previous campus plan, moving vehicular traffic from the center of campus to its edges and creating a pedestrian focused core, woven together by a rich network of pedestrian paths and open spaces. Campus paths link important buildings and the surrounding wooded environment, often referred to as the "Cathedral of Trees".  
The plan aims to more fully connect the residential southern end of campus and the athletic and recreation-focused northern end with the campus core.  New structures are configured to foster social and collaborative activities and provide strong connections to the surrounding campus and natural environment.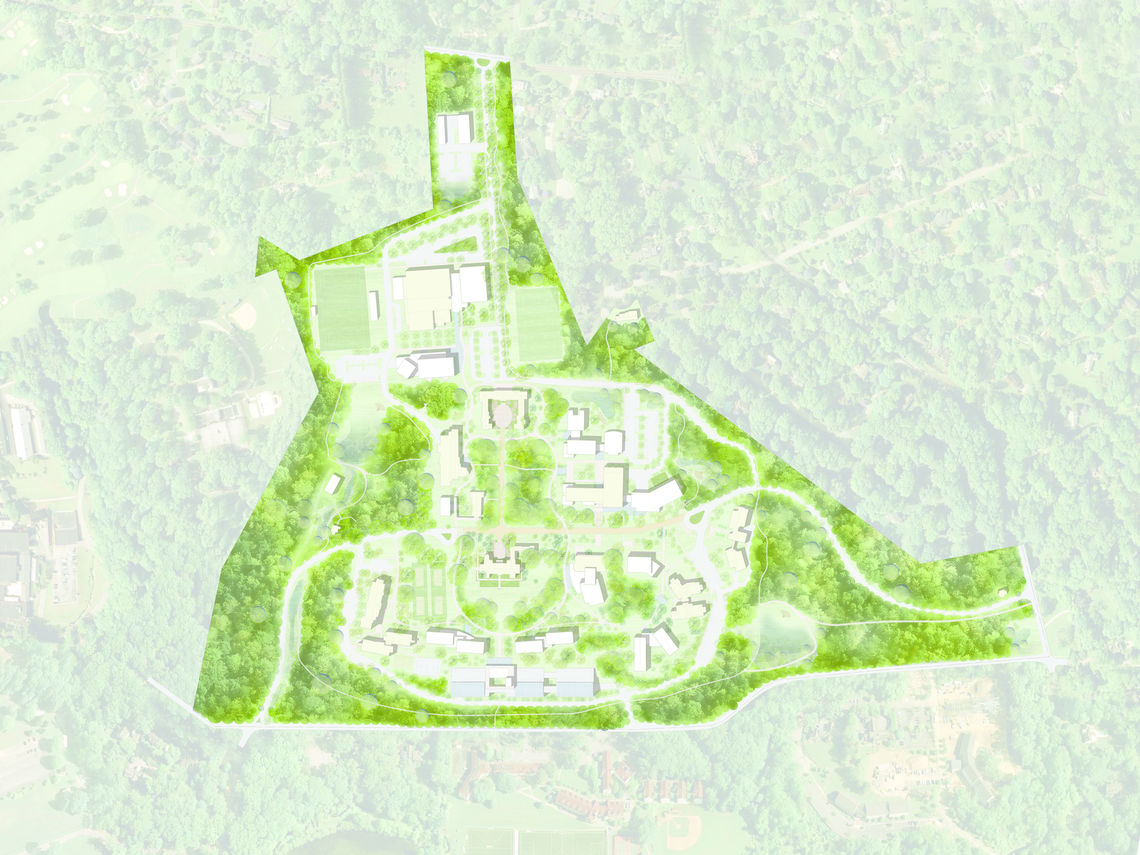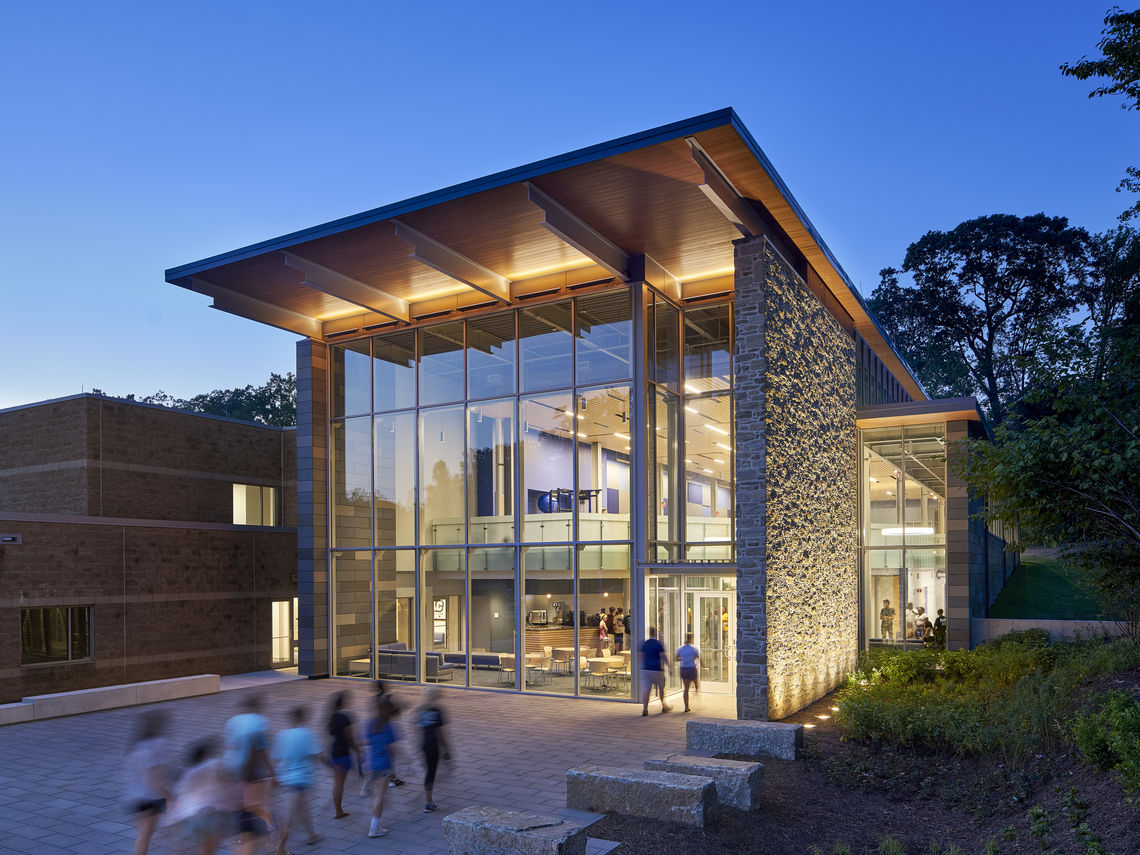 The first phase of the Plan's implementation was the renovation of the existing Dixon Athletic Center and the creation of the Nerney Athletic Pavilion. WRT designed the pavilion as a great room that connects the various programmatic spaces at the threshold between the existing center and the new building to foster social connections among students, faculty, and staff. With a welcoming public entry and lobby space, the pavilion is a beacon that promotes a connection between the campus and surrounding environment while extending the pedestrian network.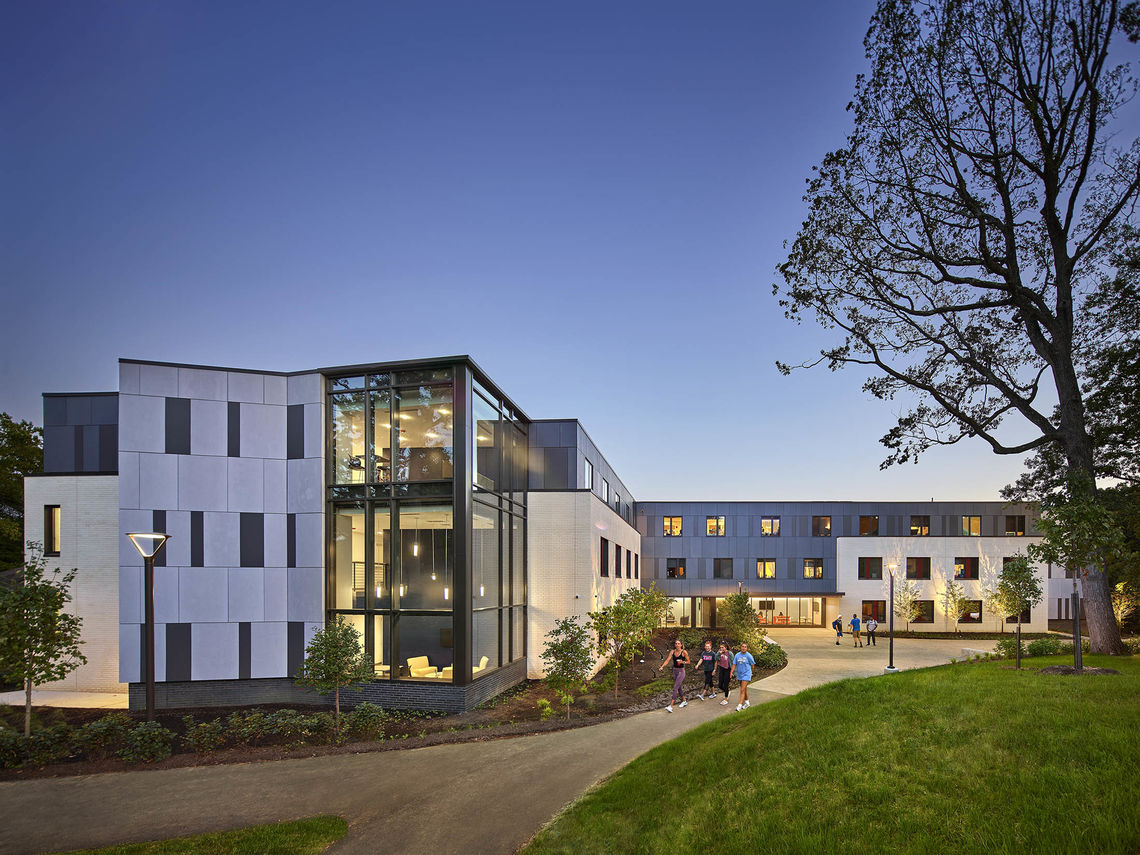 Cabrini University
The plan expands the university's commitment to sustainability  by promoting pedestrian circulation, connections with natural resources, and preserving the wooded natural buffer and storm water management areas.
The next phase called for a new residence hall that sits at the southern end of campus and completes the western residential quad by providing much-needed student gathering areas, outdoor spaces, and pedestrian connections to the campus core. The additional residential space was needed to accommodate Cabrini's strategic growth in student population and improve the quality of their student housing. 
Another addition to the Cabrini University campus is a new parking structure, located near the main entrance. This is the first on-campus parking structure and its location was strategically selected to serve as an integrated campus gateway while reducing vehicular traffic in the campus core.