The redesign of Congress Square is a large scale renovation in the heart of the Arts District of Portland, Maine. One of a series of urban squares along Congress Street, the main street of the downtown, Congress Square will become a focal point for cultural activities and community programs, contribute to the economic vitality of the city, and improve the quality of life for Portland residents, workers, and visitors.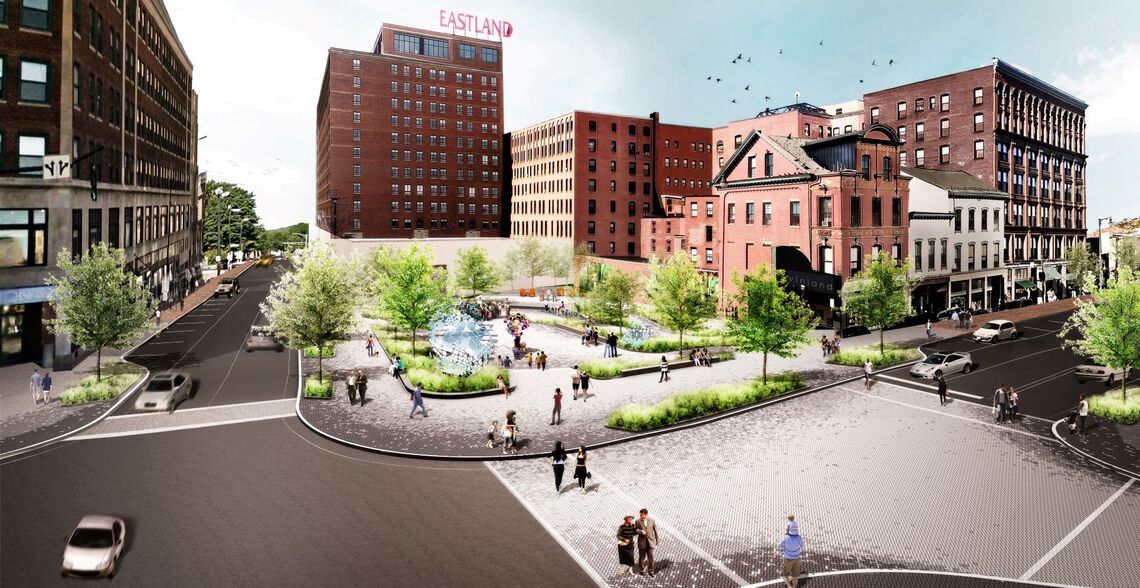 An underused and car dominated intersection is becoming a vibrant public amenity through creative placemaking strategies.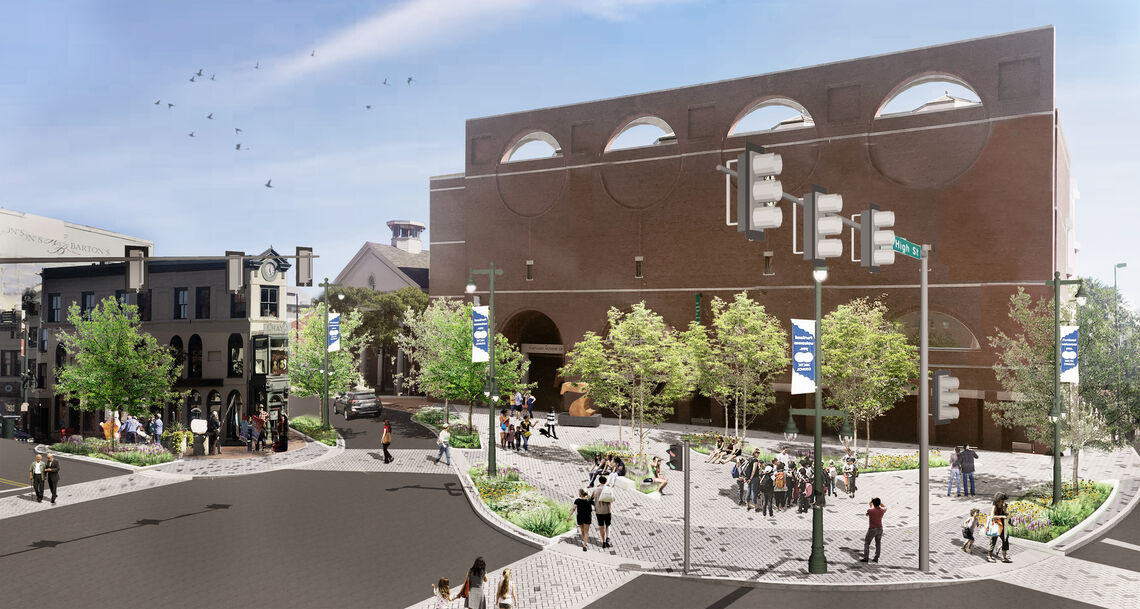 The direction of the Congress Square Redesign project was defined by its unique collaborative approach. There was a high level of community interest and participation – neighborhood organizations, residents, nonprofits, arts organizations, and the business community have worked with the City of Portland for more than five years to develop a vision for Congress Square.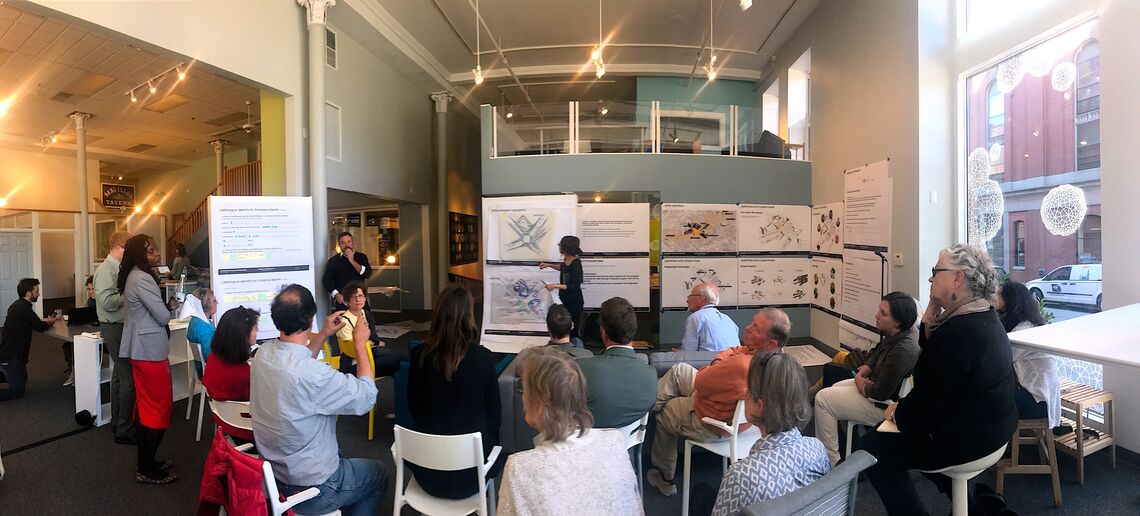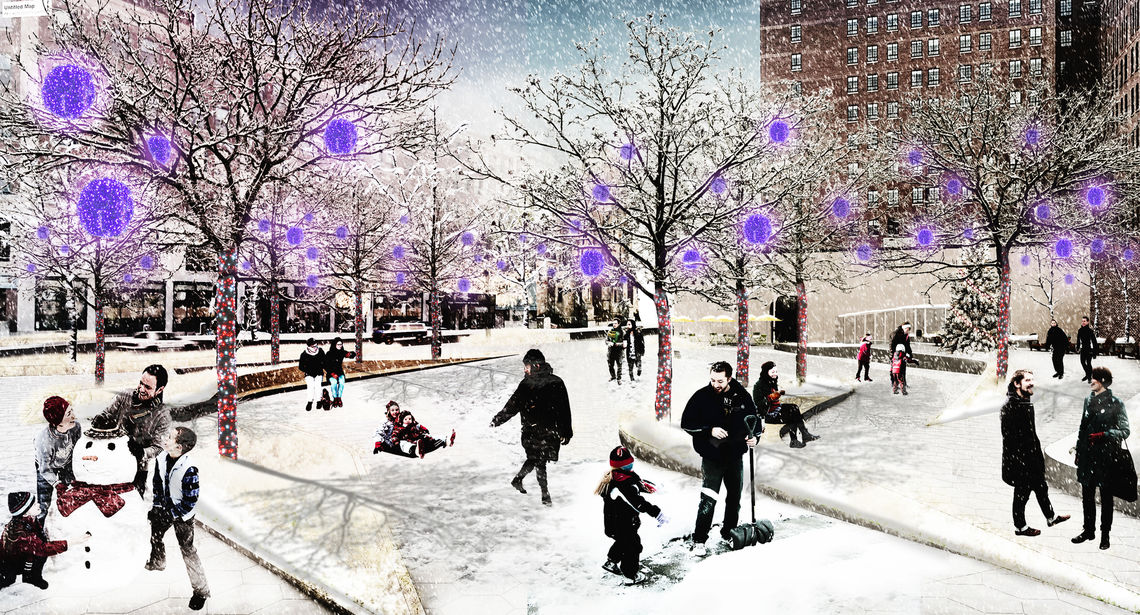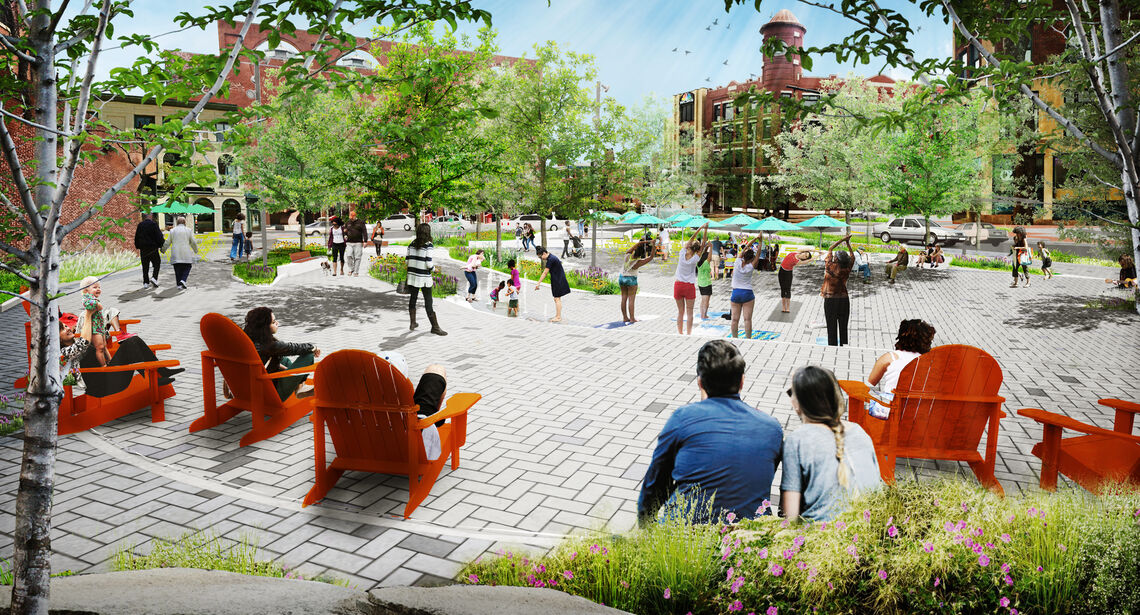 Year‐round, the redesigned Congress Square will provide a welcome break in the dense, historic district, where one encounters a range of activities including events and installations that celebrate local arts and culture, and foster spontaneity and informal gathering. As a gateway intersection, priority is placed on the pedestrian experience and safety while accommodating all transportation modes in an efficient manner.