CONNECT Our Future Toolkit: Regional Growth Framework
CONNECT Our Future was a three‐year process that brought together public, private and nonprofit organizations across a 14‐county region to develop a plan for growth that will help build jobs and the economy, improve quality of life, and control the cost of government.

WRT prepared the final products for the CONNECT Our Future regional framework, which consisted of an interactive and user-friendly website, toolkit, and magazine. The project involved more than 80 jurisdictions in 14 counties in North and South Carolina in planning for a projected population growth of nearly two million over the next 35 years.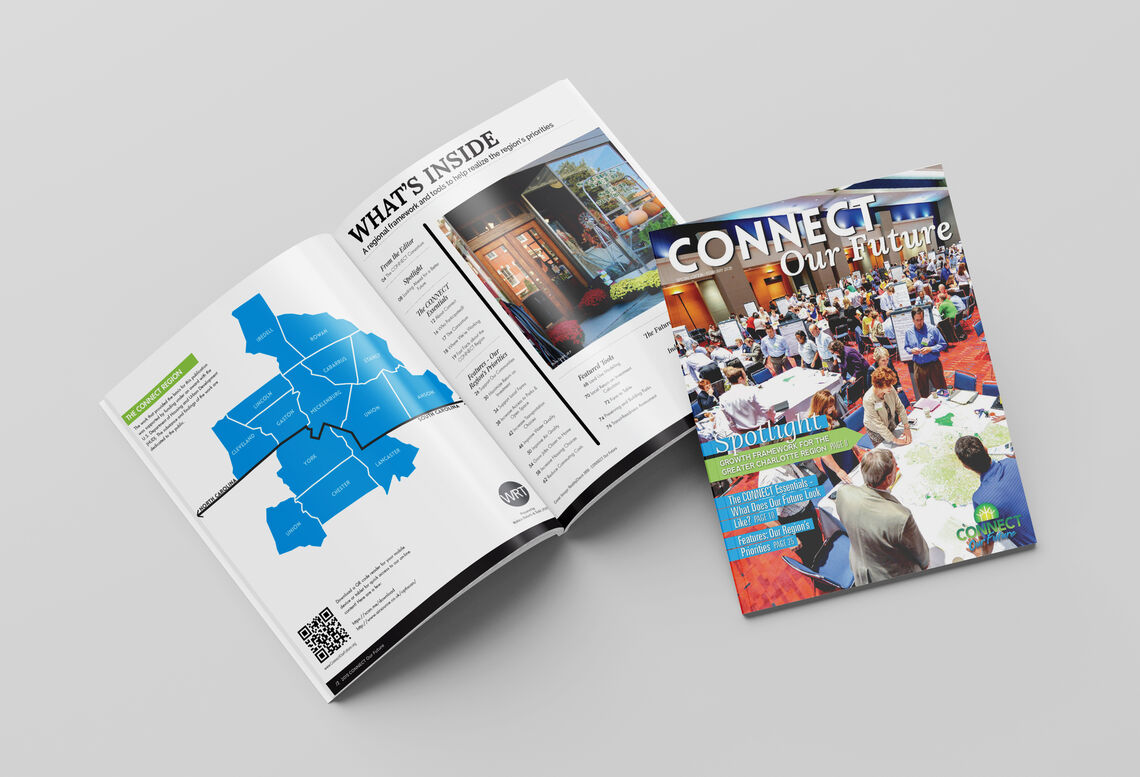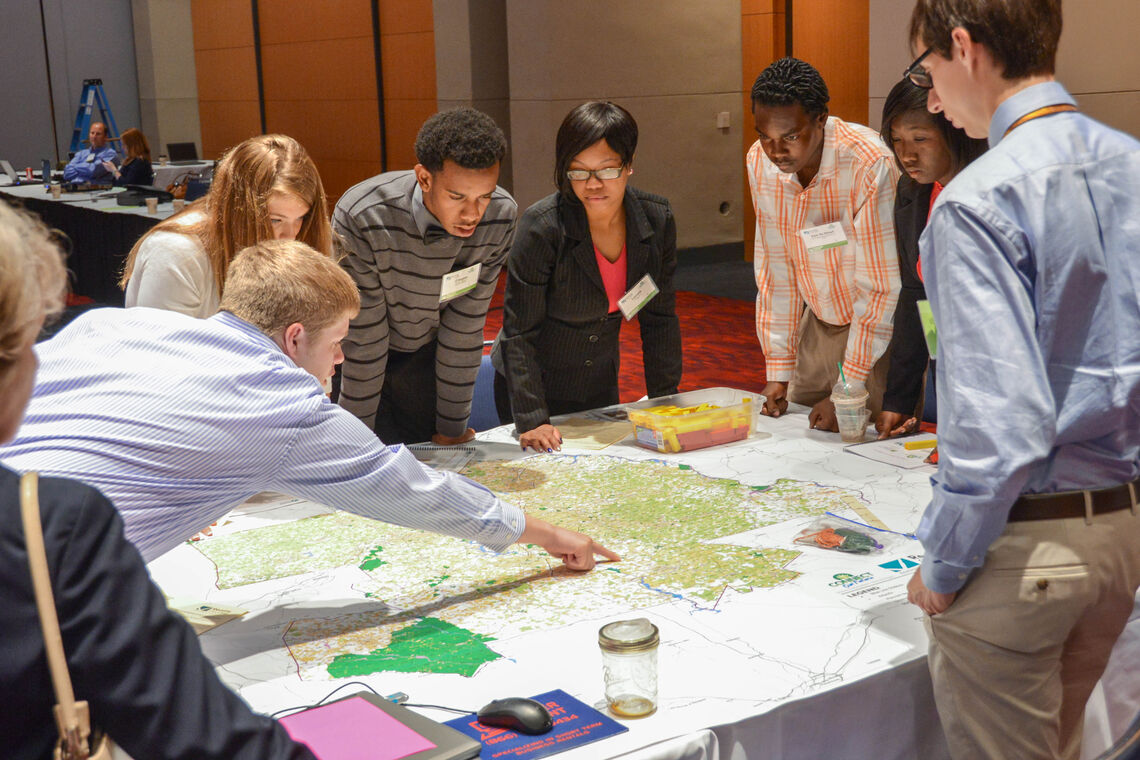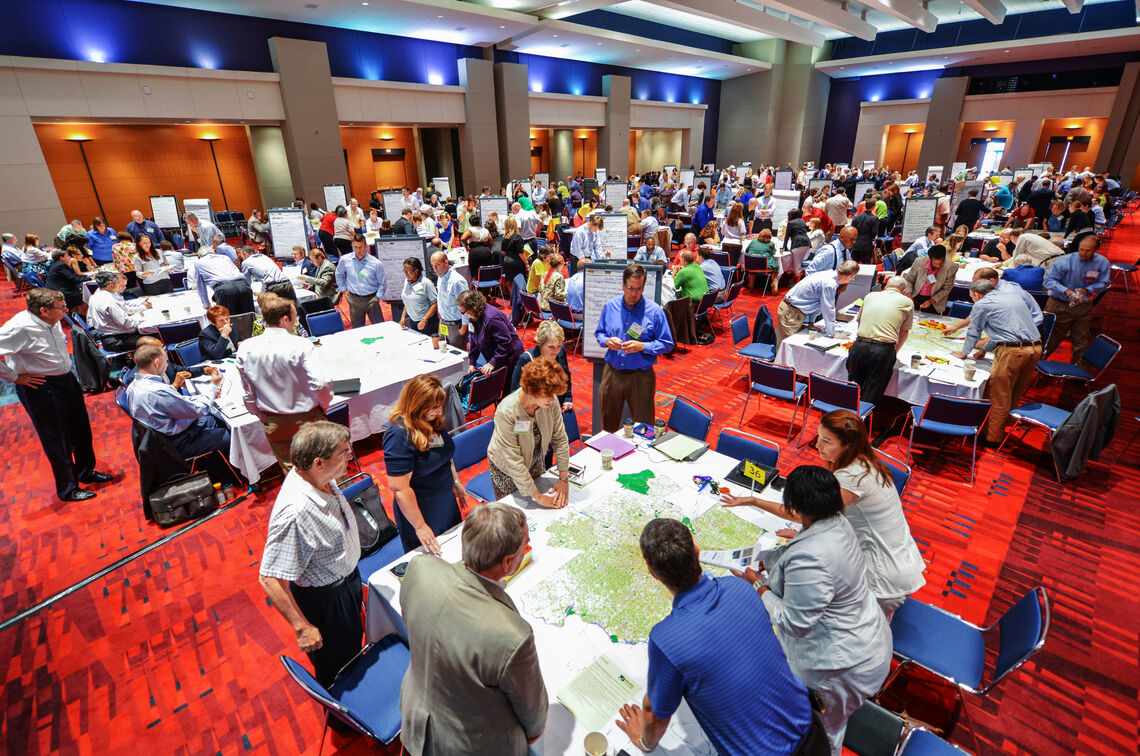 Following participation from thousands of local community leaders and residents on a preferred growth scenario, WRT designed, organized, and developed the content for connectourfuture.org and supporting materials.  The website and toolkit are designed to allow communities in the region to customize and select the tools and best practices that best fit their community needs, and move forward with the priorities most important to them. There are 46 tools that can be filtered by priority, location, or partner.  
The website employs a smart search function and includes a portal linking to CONNECT regional indicators that are maintained by the UNCC Urban Institute. Designed for wide distribution, the magazine encapsulates the story of CONNECT in a very accessible manner.  The magazine can be reproduced as needed and serves multiple purposes by promoting the region, celebrating the working partnership across community boundaries, and directing municipal leaders, business owners, and residents to the website to learn more about tools.