At the foot of the Queensboro Bridge in Long Island City, WRT reconceived and reimagined the existing site infrastructure as an urban green machine with two new parks. Integrating water, wind, solar, and other environmental systems within the layered structures of bridges, roadways, elevated trains, and subways, the project humanizes the massive infrastructure at Dutch Kills Green.
New structures were designed to latch on to, cut through, build under, grow over, and link vertically, in order to make use of interstitial spaces and underused sites. Slivers of green, patchwork gardens, and strips of water retention, all dappled through restructured patterns of movement, grow on-site, providing layers of vegetation to clean air and stormwater as well as mitigate noise pollution.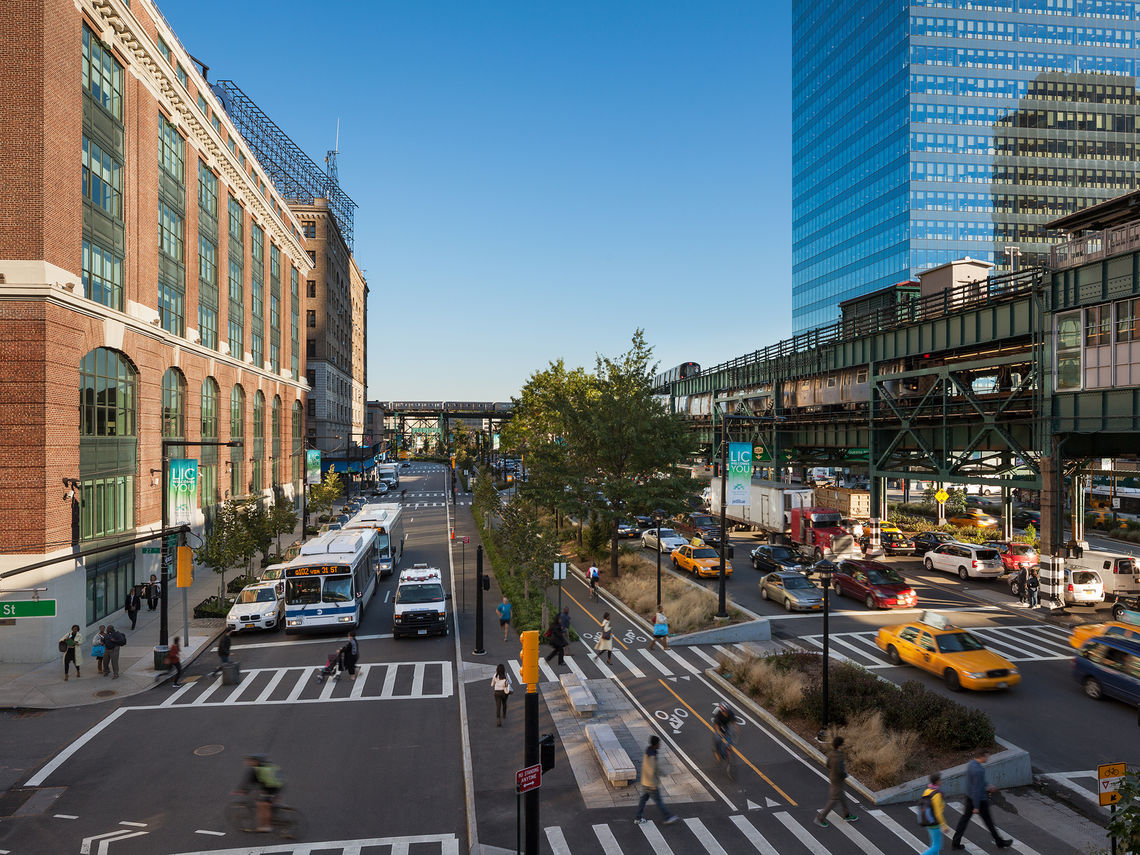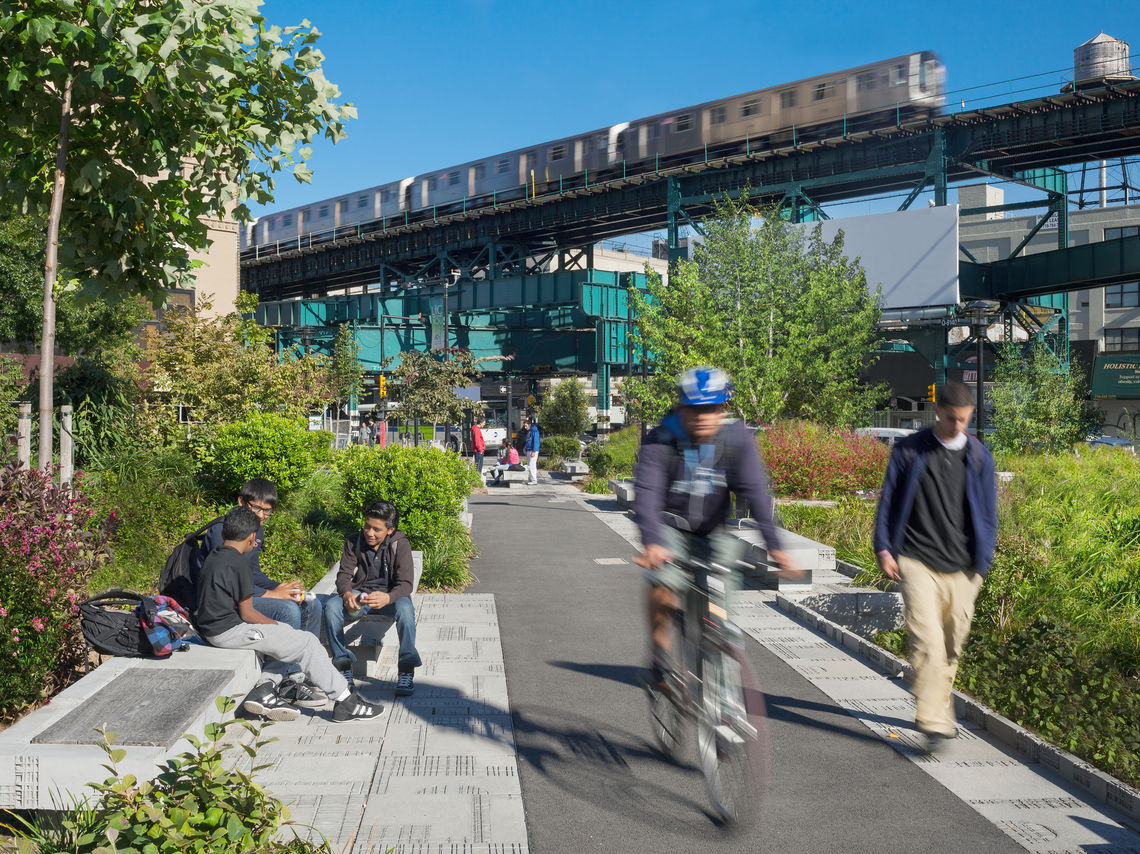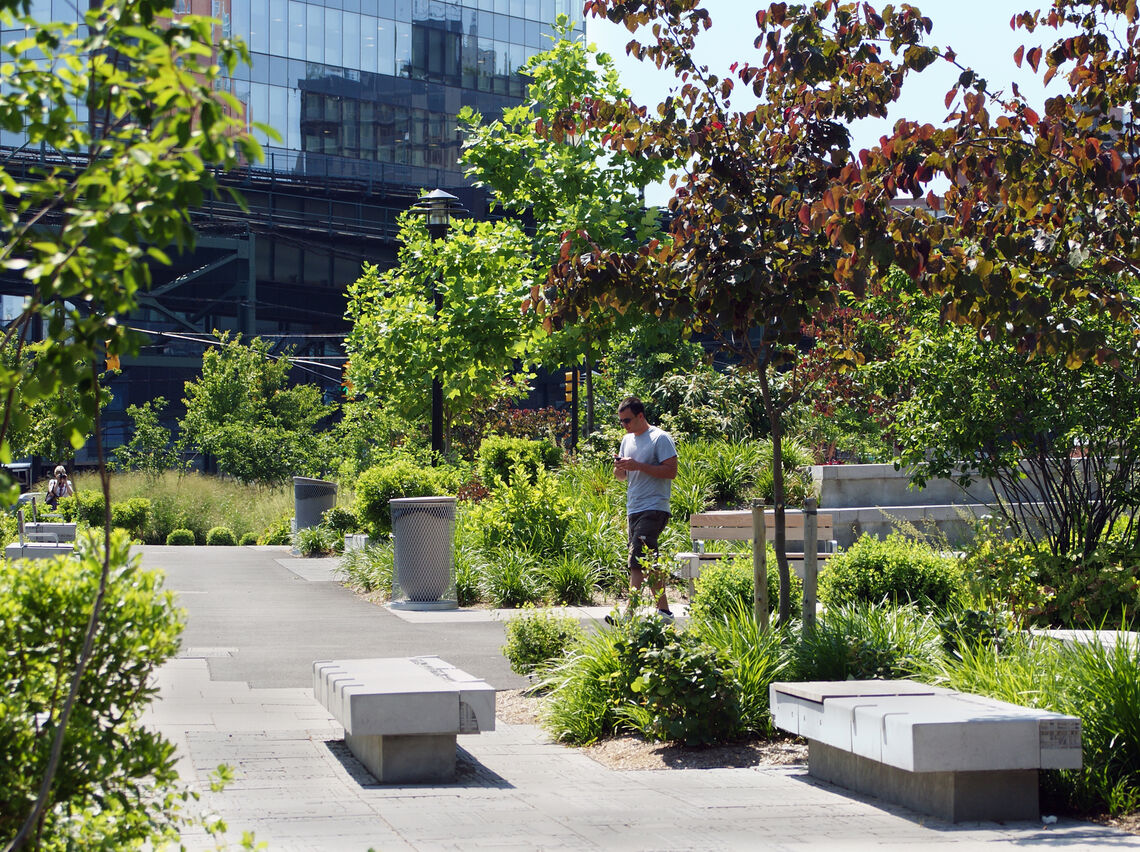 Layers of vegetation clean the air, filter stormwater, and mitigate noise pollution.
On-site concrete was broken apart and reused as protection for bicyclists and pedestrians, and for the Queens Boulevard median. Planting was used to extensively screen seating areas and walkways from the bustle of the surrounding streets. The result is that of an urban oasis, receiving, welcoming, and comforting people traveling over the bridge into Queens, and at the same time providing a launch pad for those departing for Manhattan. 
Adjacent to the Sunnyside Yard, this area continues to absorb rapid growth and development pressures, and Dutch Kills Green provides a centralizing urban element, creating an armature of identity for the movement of people between Queens and Manhattan.