El Corazón Cultural Center - Taller Puertorriqueño
Taller Puertorriqueño (Taller - Spanish for "workshop") is a community based grassroots organization founded in 1974 to address the lack of access to art and education for inner-city youth. Reflecting a strong Latino heritage common to the majority of residents in distressed North Philadelphia neighborhoods, the organization's primary purpose is to preserve, develop and promote Puerto Rican arts and culture, grounded in the conviction that embracing one's cultural heritage is central to community empowerment.
The new community center is located at 2600 N 5th Street in one of the city's largest and underserved Puerto Rican/Latino neighborhoods. Occupying half of a city block, the one-story structure is subdivided into several finely scaled volumes that are assembled into one multifunctional building. As a result, El Corazón Cultural Center and the new Taller Puertorriqueño offices fit into urban fabric while embracing the neighborhood scale.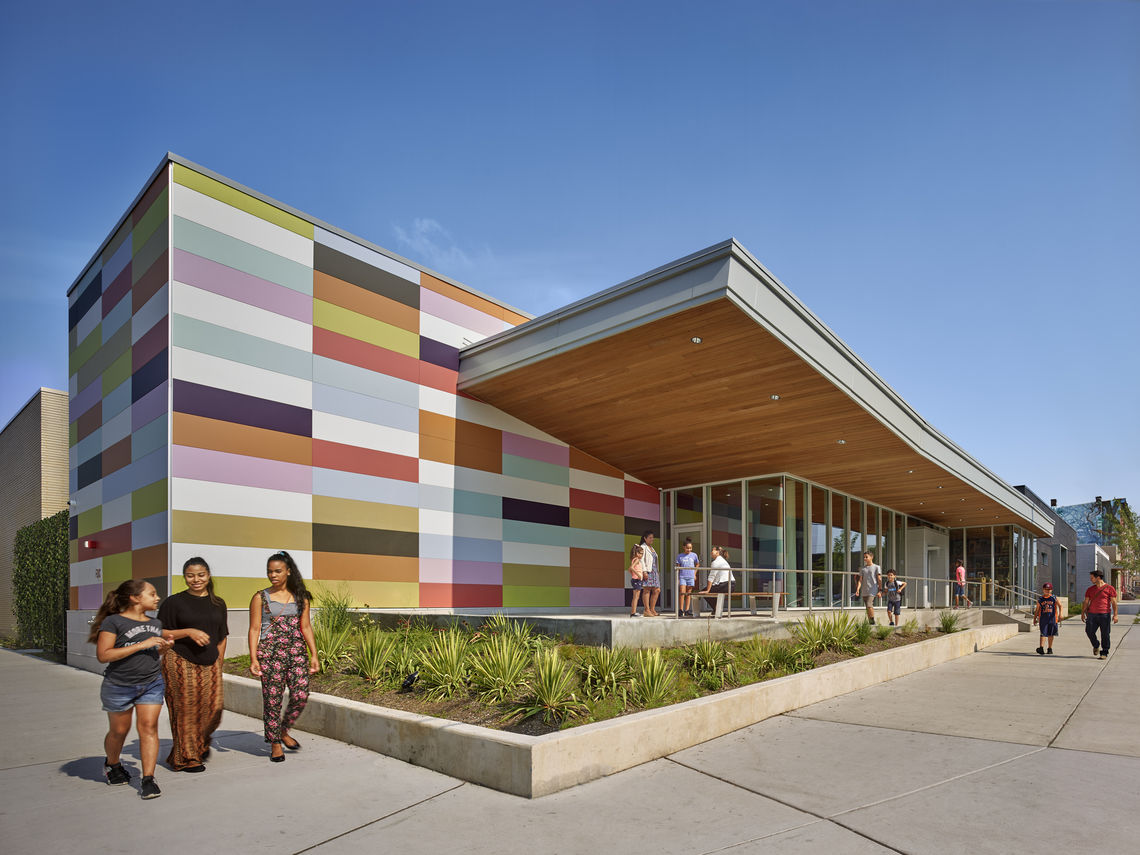 The multi-colored façade references the colorful palette of households in the surrounding community.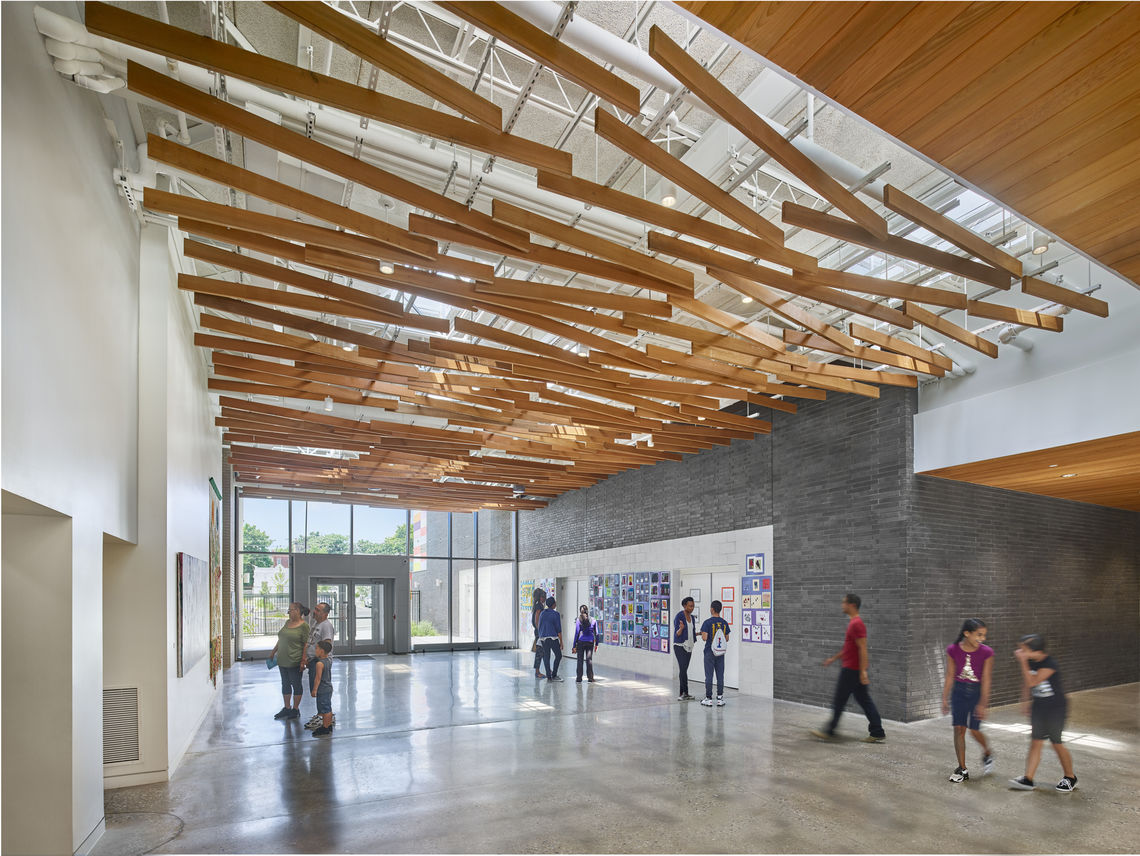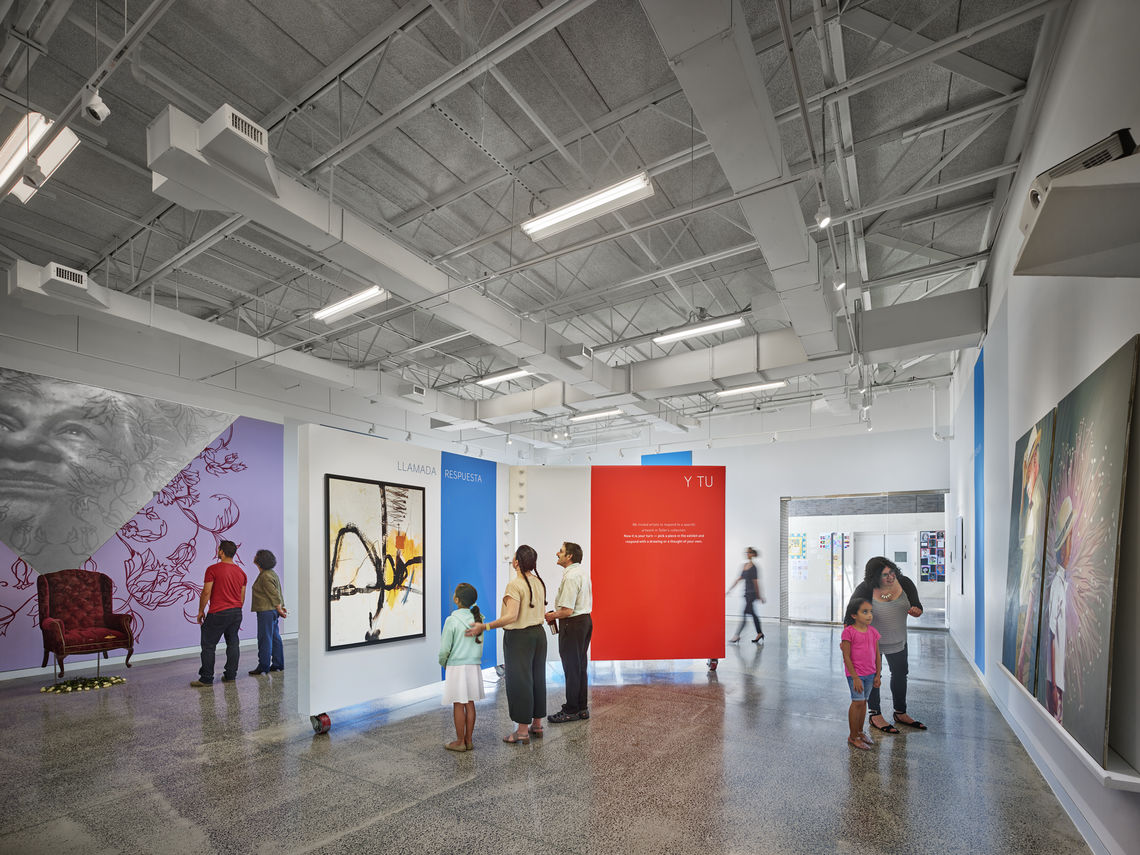 Facilitating spaces for multiple uses was a key element in the design of the building, which must accommodate varying programs and events throughout the day, evening and weekend. The building's program areas include: a performance space that can seat more than 250 people or be subdivided into drama, dance and tutoring classrooms; an art gallery showcasing the work of local and national artists; a bilingual book and gift shop; multiple classrooms that will allow for the expansion of art and information technology programs and after school activities; two commercial grade kitchens supporting a meal service for after-school programs and a café serving Puerto Rican cuisine to the local community. The office wing provides spaces for Taller Puertorriqueño offices and a flexible 3,000SF "office incubator" for lease to support the building's operational costs.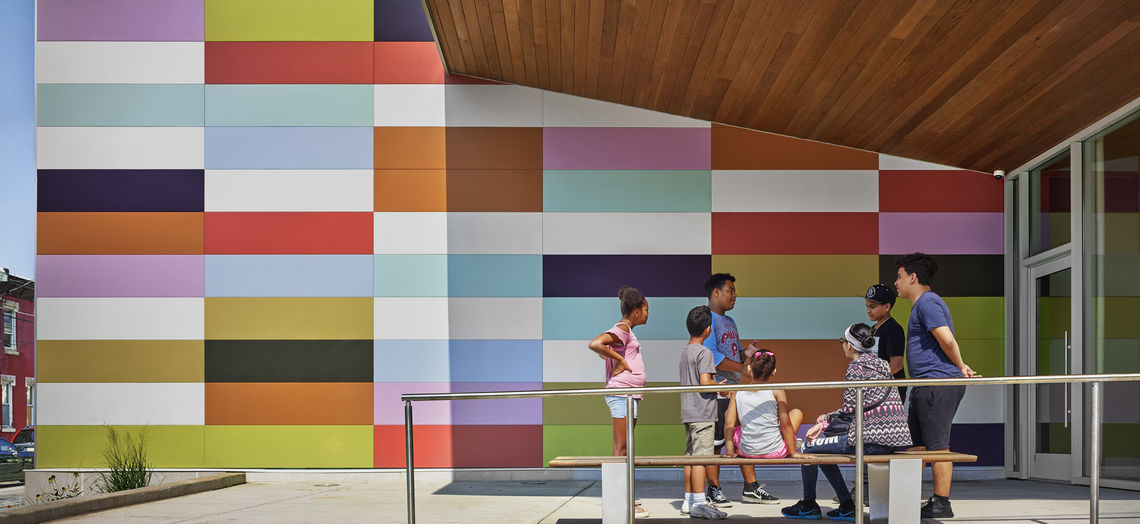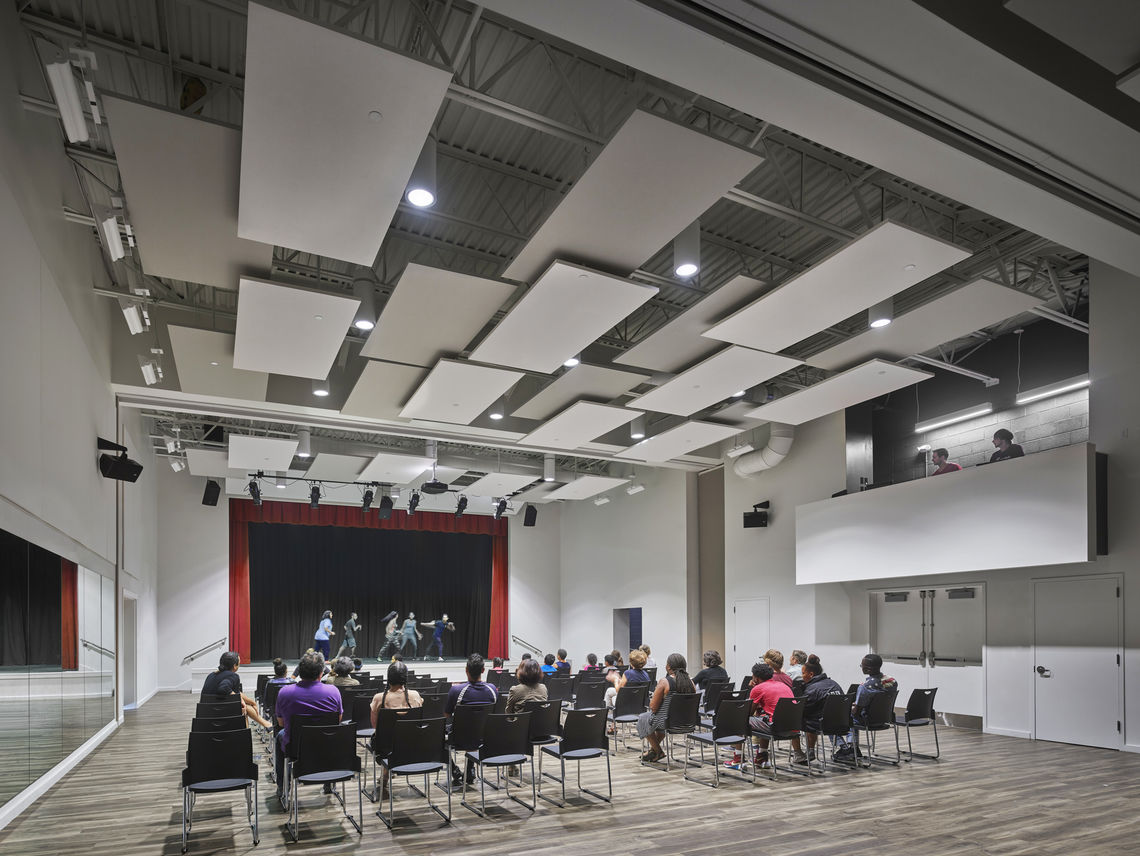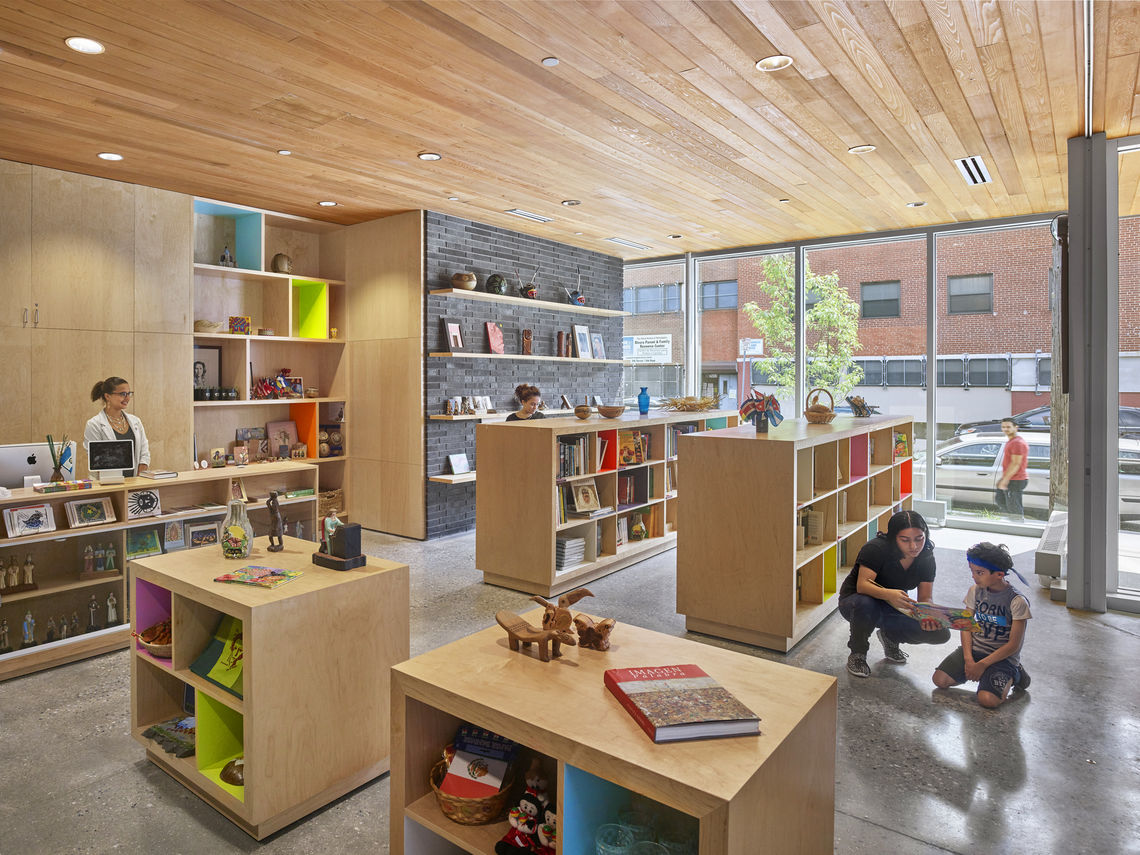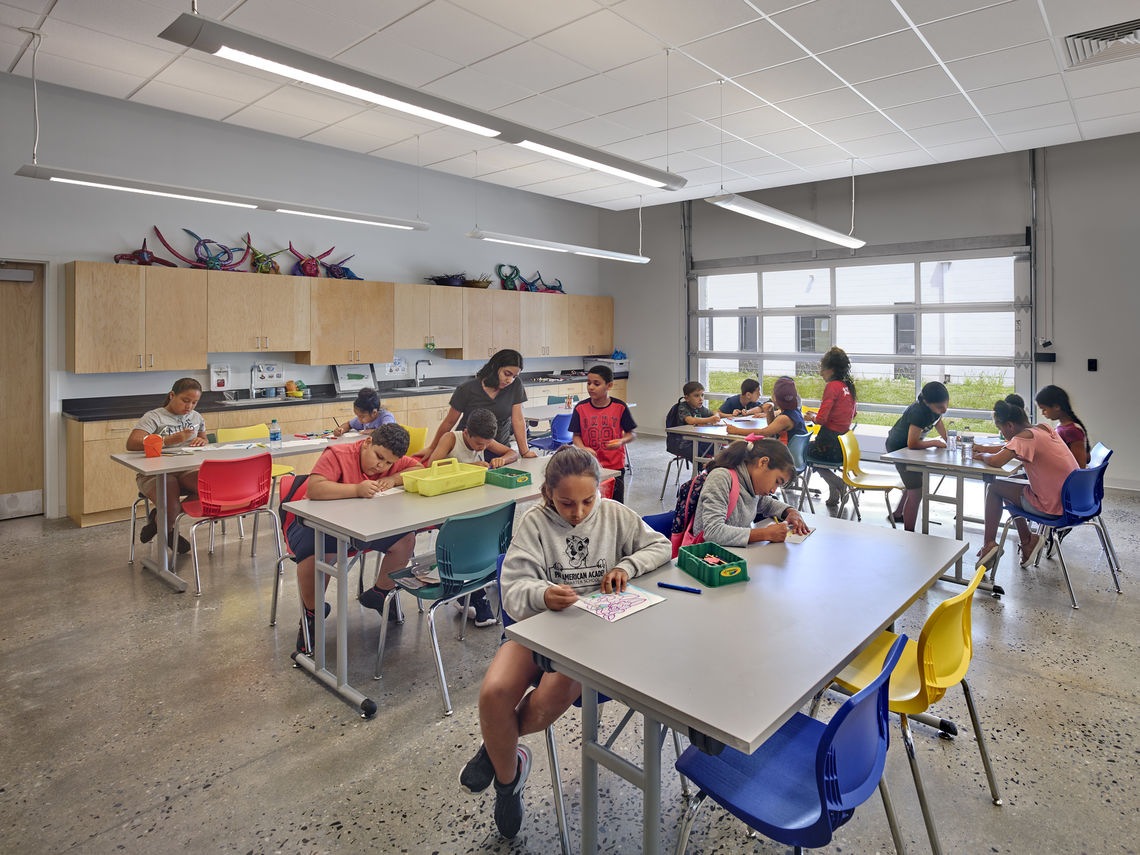 This new facility will also contribute to the larger neighborhood initiative of extending the vital "Centro de Oro" commercial spine south of Lehigh Avenue, deeper into the residential fabric of the neighborhood. The building invites the public realm of its distressed neighborhood in, creating a safe, open and friendly place that encourages interaction and nurtures its sense of community. 
All these functions are carefully arranged to provide degrees of privacy and security that creates a protected environment for the children's programs while affording the flexibility needed by Taller to operate the revenue-driven aspects of their program. 
The rich menu of offerings that the new Taller building is carefully designed to nurture will make this vessel come alive as "The cultural heart of the barrio".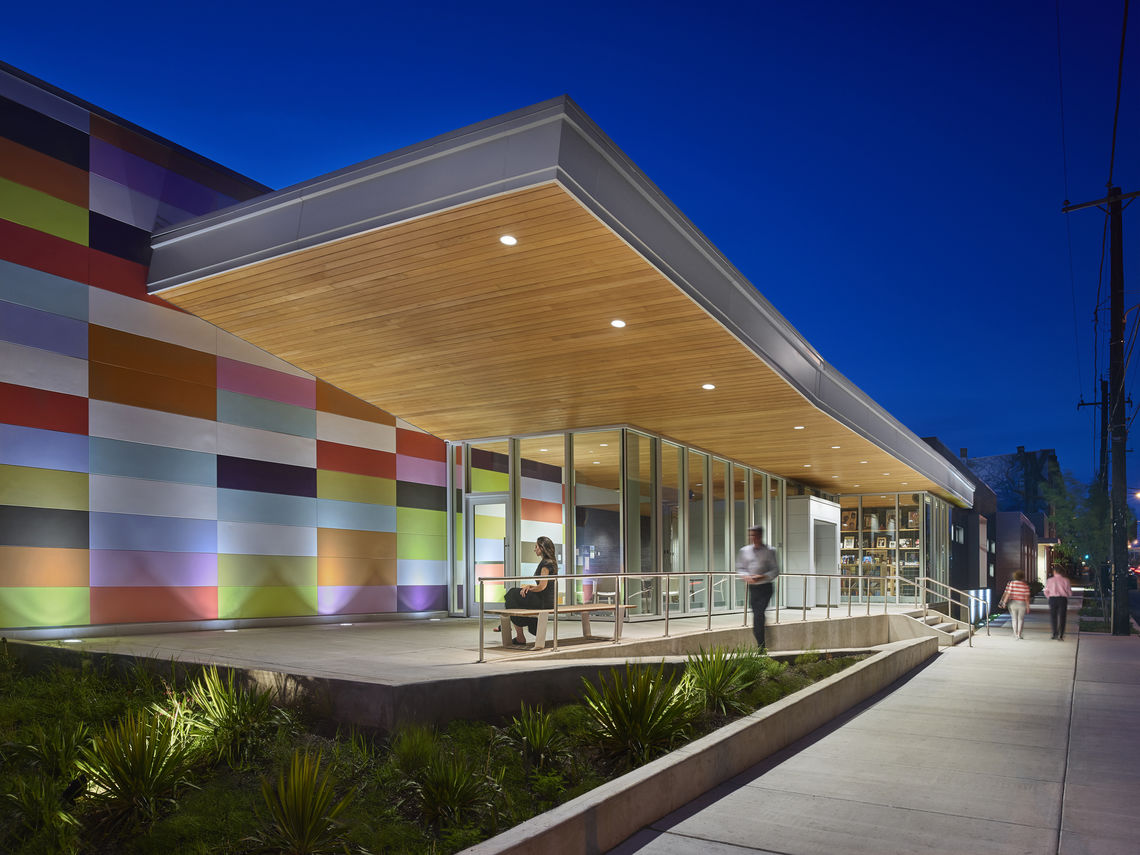 Awards
AIA Philadelphia, Merit Award: Built Category, 2017 ​​​​
ULI Willard G. Rouse III Award for Excellence, 2018