Georgetown Waterfront Park
The Georgetown Waterfront Park faces the Potomac River in historic Georgetown in the District of Columbia. The 10-acre park represents a 40-year effort to transform the Georgetown waterfront from an obsolete industrial site into a signature civic space meeting both national and local community aspirations.  WRT was the lead design firm through a 9-year, two-phased implementation process involving numerous public meetings, fundraising, and coordination with District and federal agencies.
The design aimed to express the confluence of a historic wharf environment with the garden-oriented townscape that defines Georgetown. This layered approach led to the creation of sectionalized spaces dividing the park into garden rooms, like divisions in a ship's hull, framed by wide walkways extending the street grid to the waterfront. Overlooks afford wide river views and the opportunity to track the site's history through imagery etched onto tilted granite displays. A wide promenade links the garden rooms to the water's edge, where railings were eschewed in favor of planting as a way to dramatize the notion of a waterside garden.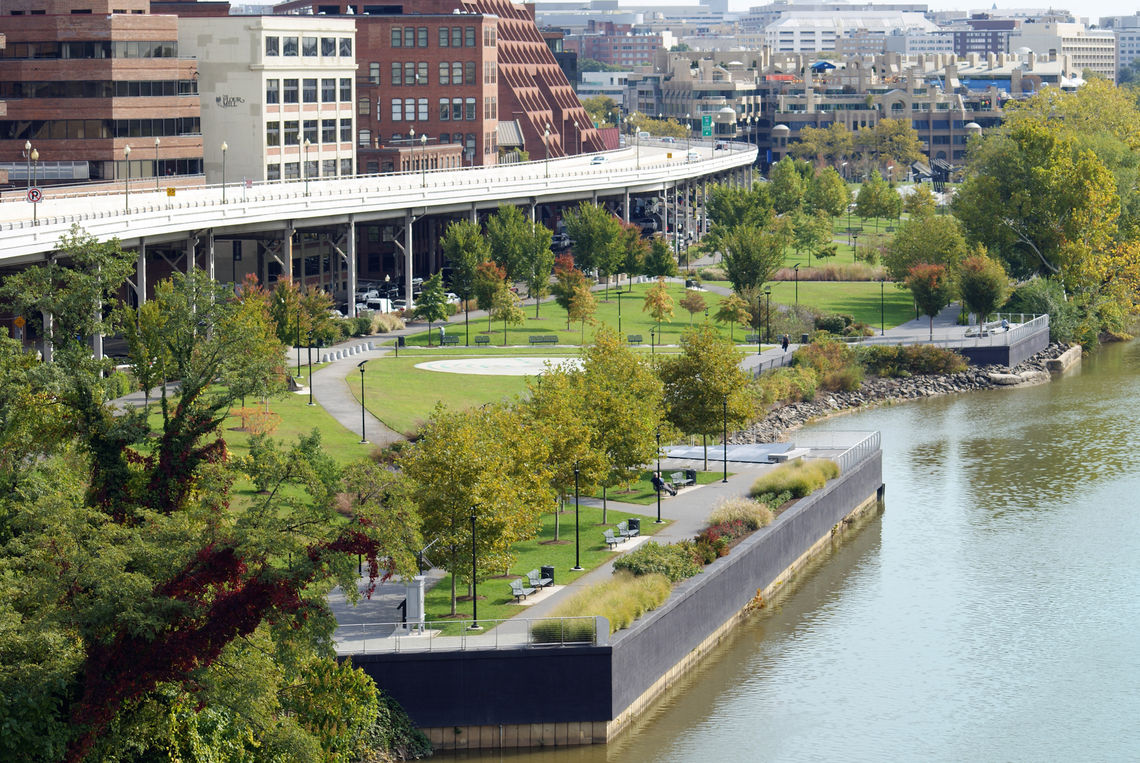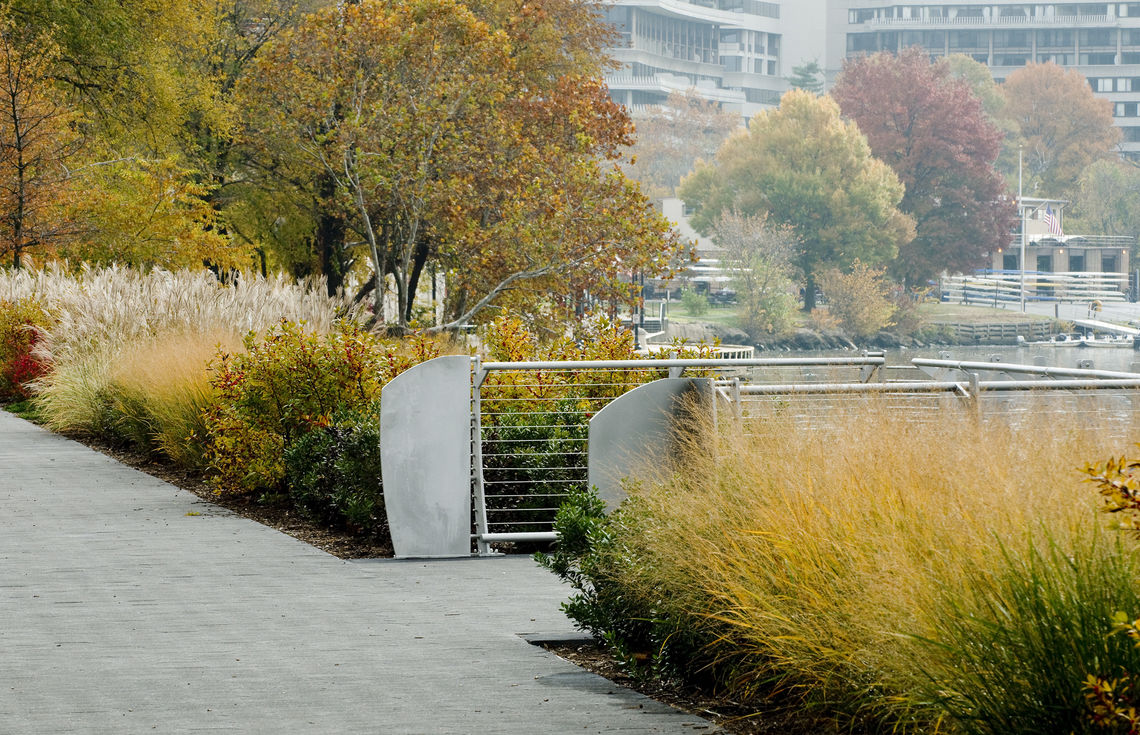 A new bikeway parallels the park below the Whitehurst Freeway, helping to complete the regional DC greenway that stretches from Maryland, past the National Mall, and south to Mt. Vernon. At the foot of Wisconsin Avenue, the park widens into a large plaza, with a fountain, pergola, and stepped river bulkhead, which facilitate public gatherings during regattas and other civic events. Throughout the park are rain gardens and stretches of bio-engineering revetments as green infrastructure measures.  Overall, nearly 80% of former impervious paving was replaced by pervious greenery.
The design respects the site's historic importance, enables the community to engage with the waterfront, addresses site sustainability, and enlivens a space that languished for decades.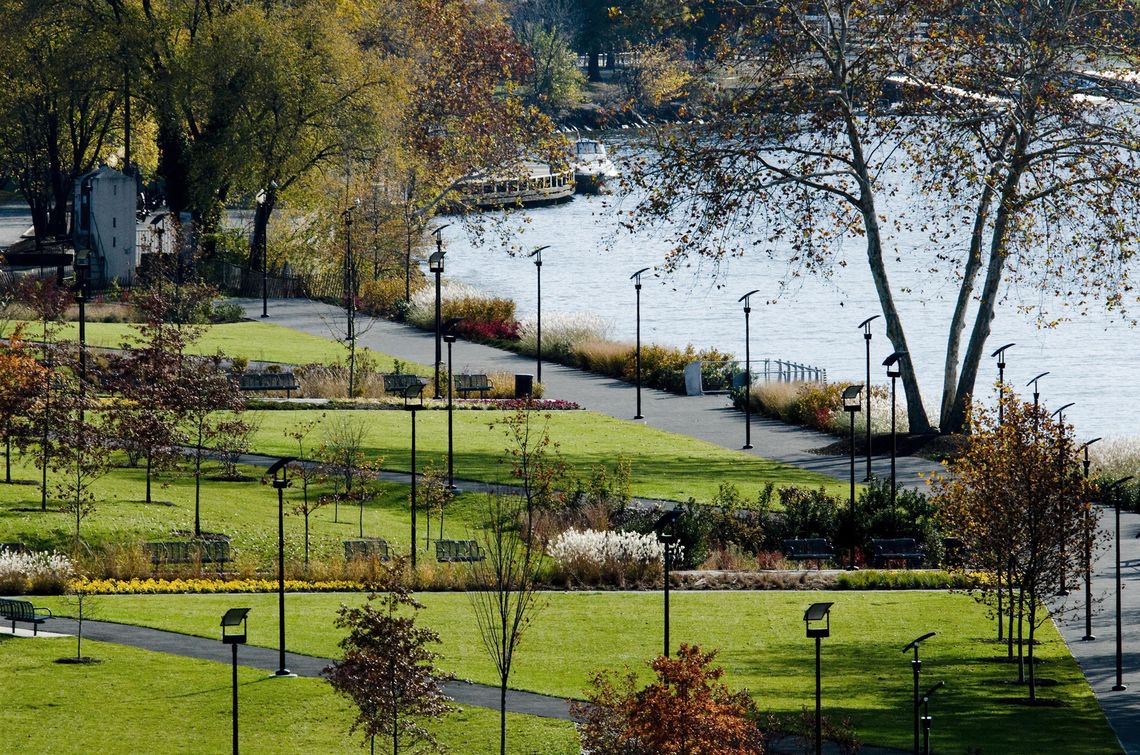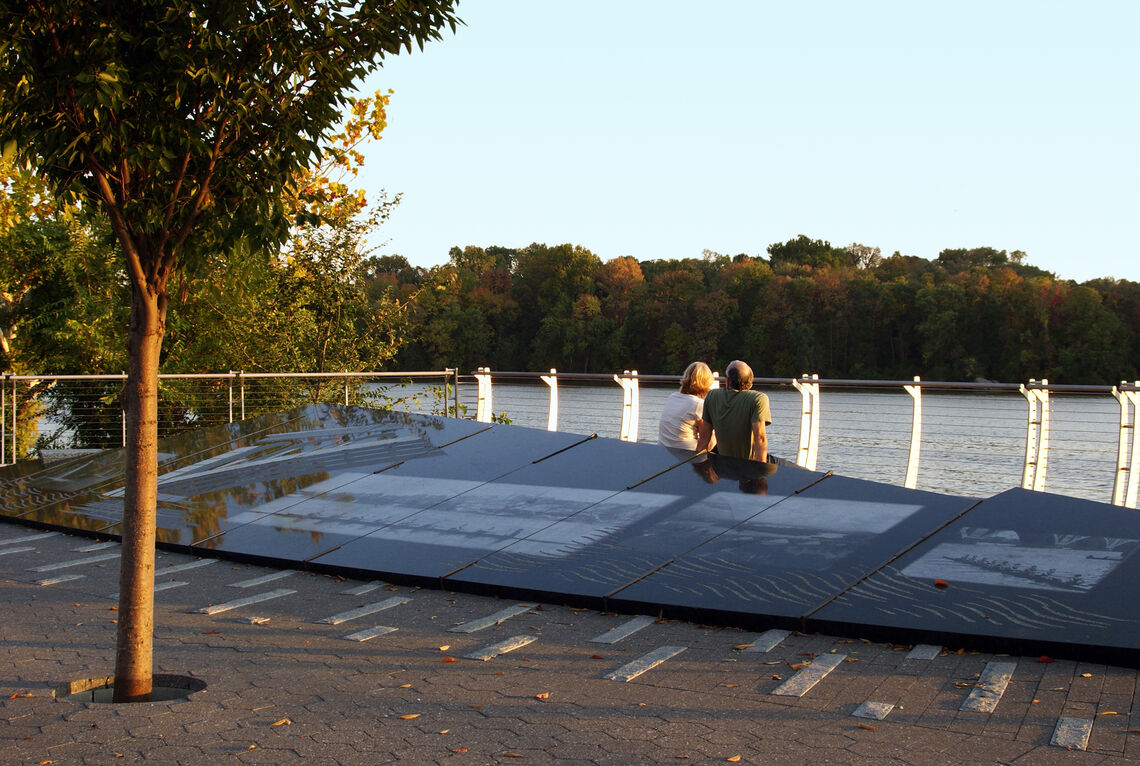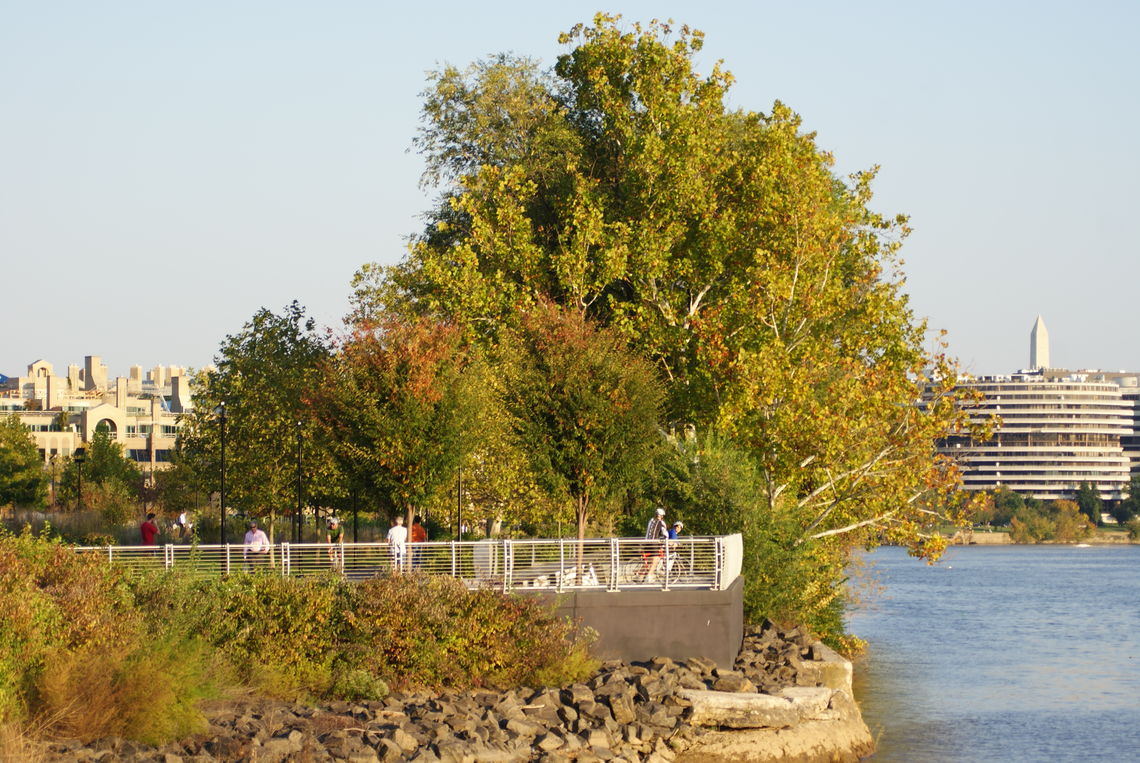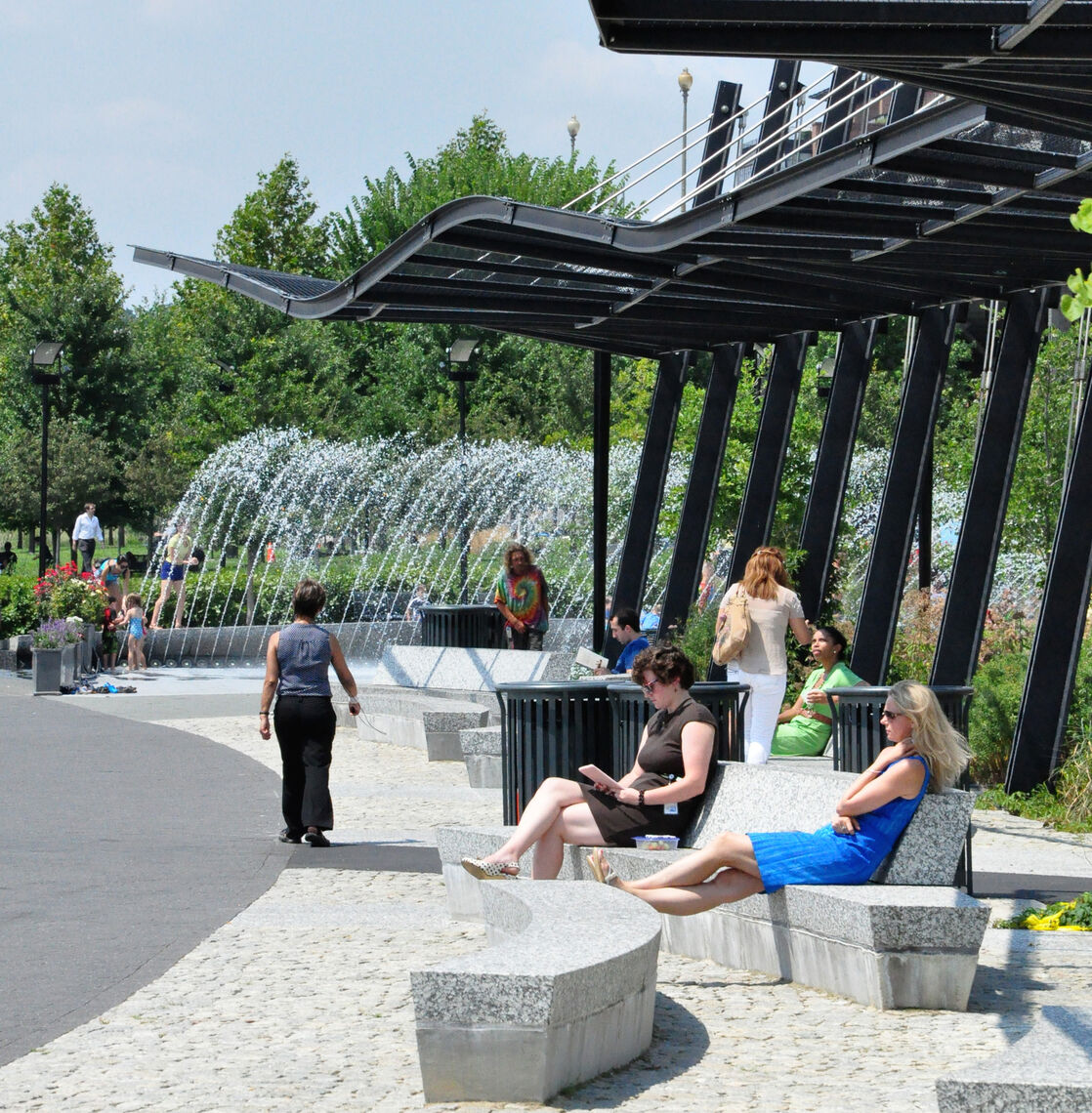 WRT worked with the National Park Service, Georgetown community committees, and the general public to achieve a consensus on design elements for the new park.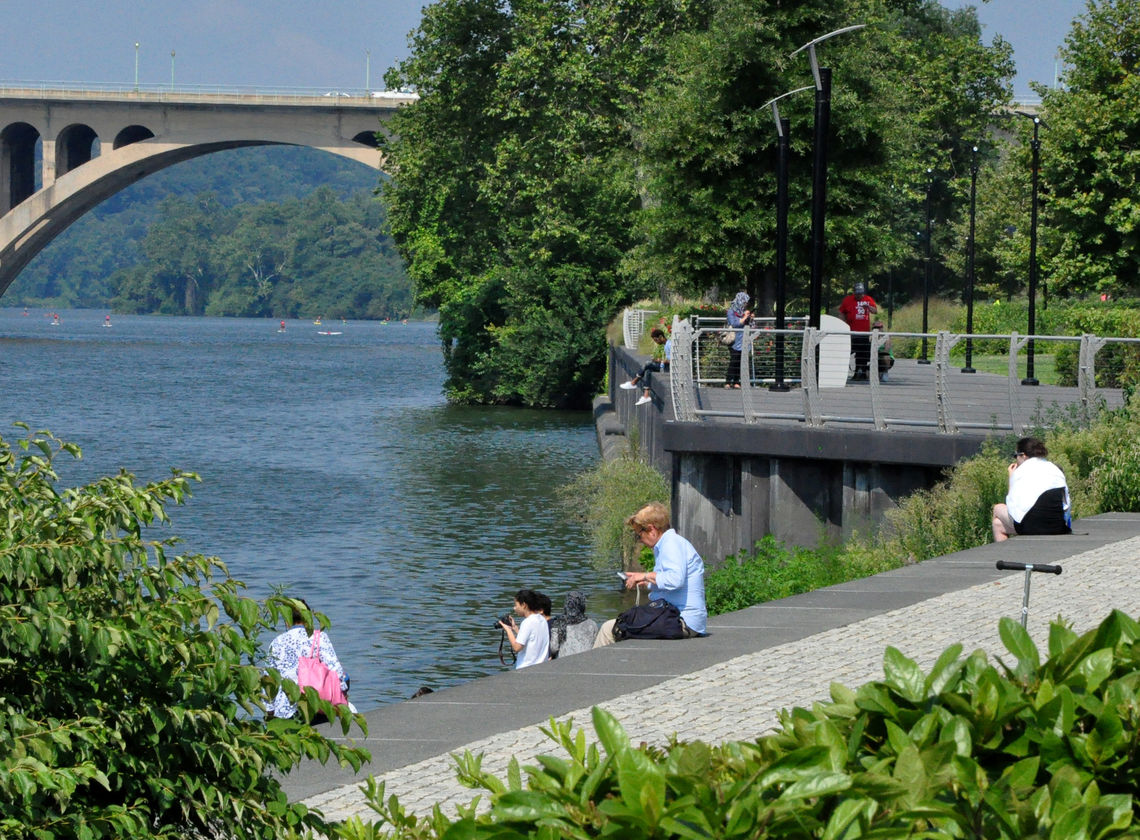 Awards
ASLA PA-DE Chapter, Honor Award, 2015