WRT worked for many years on the palisades and beachfront of Santa Monica, California, as part of the Beach Improvement Group. The challenge was to unite two vastly different sites, each with different economic and environmental conditions.
Located adjacent to the Santa Monica Pier and home to the world-renowned Muscle Beach and Chess Park, South Beach is a hub of human activity, a pedestrian promenade that connects a variety of hotels, concessions and entertainment venues. The improvements to this "human theater" were designed to convey the idea of ebb and flow -- visually and functionally so that the natural beauty, historic character, and sheer spectacle of South Beach sparkles with renewed vitality. The $2.6 million of improvements included landscape, pathways, furnishings, the expanded Chess Park, new restrooms, and renovated Muscle Beach equipment. All are in constant flux with the daily flow of beachgoers and fitness enthusiasts, and together they contribute to the world-renown boardwalk spectacle of Santa Monica. The boardwalk zone lies low in the landscape, and views from here are of things nearby – people, mostly – playing, flexing, promenading, skating, flying on rings, or playing volleyball. From the boardwalk the horizon is implied, the ocean hidden, the sunset interrupted.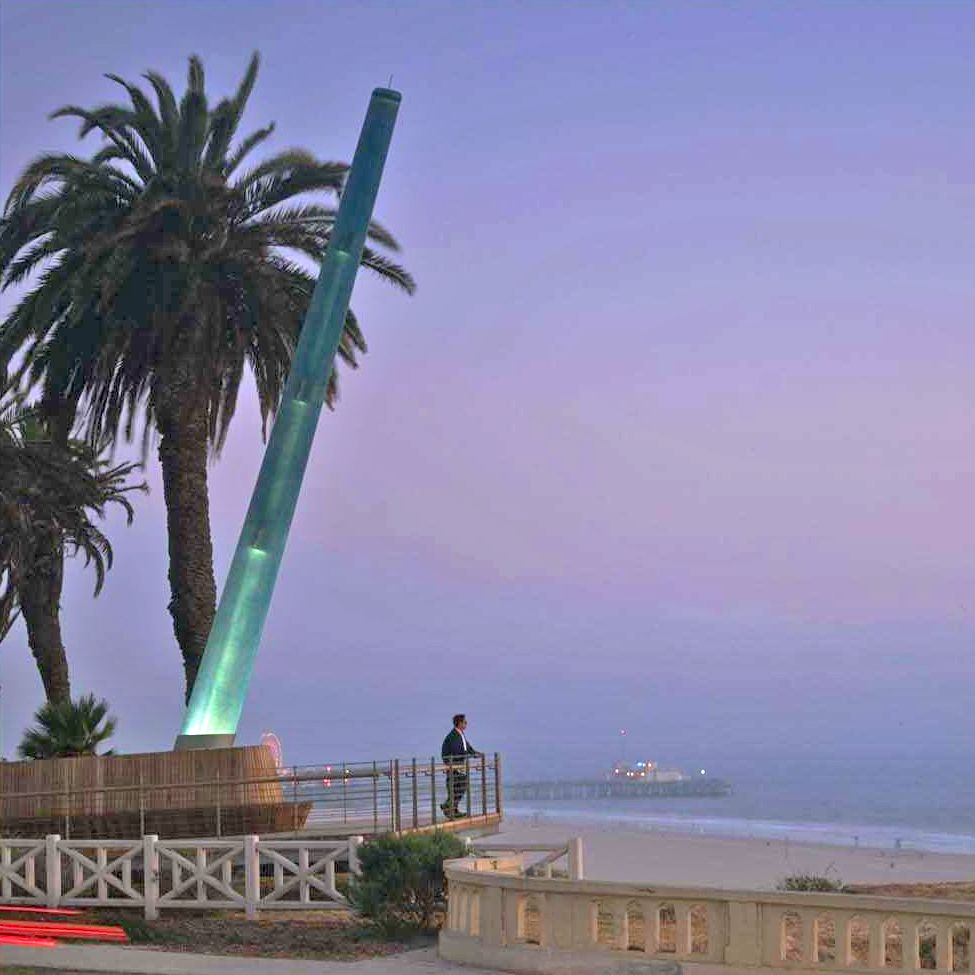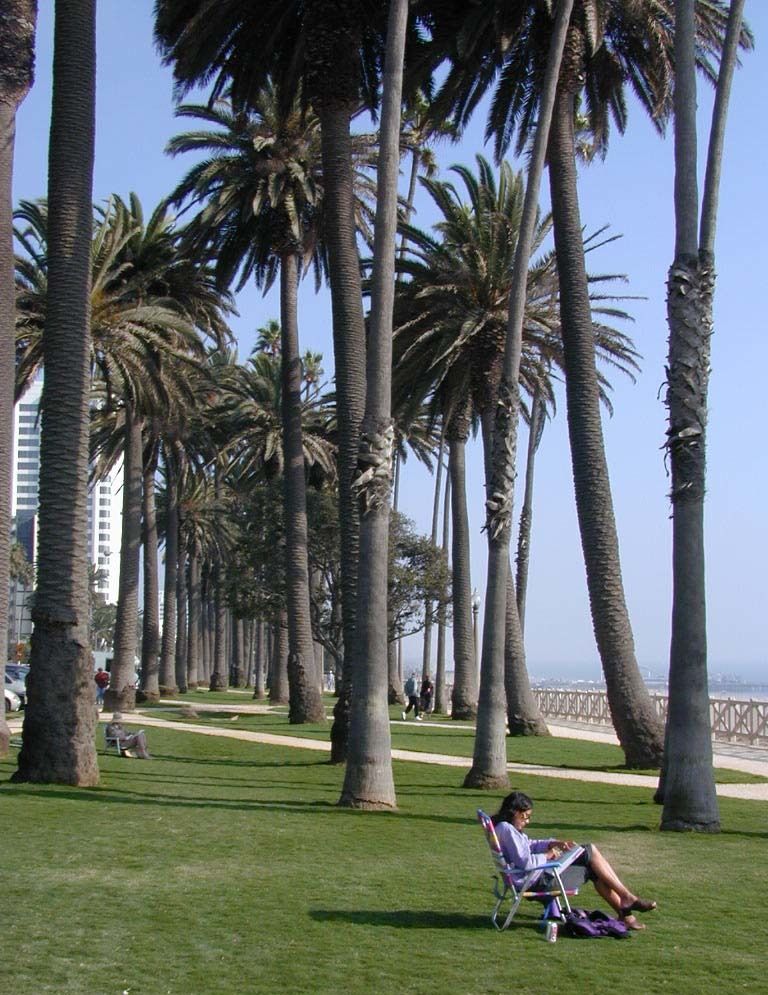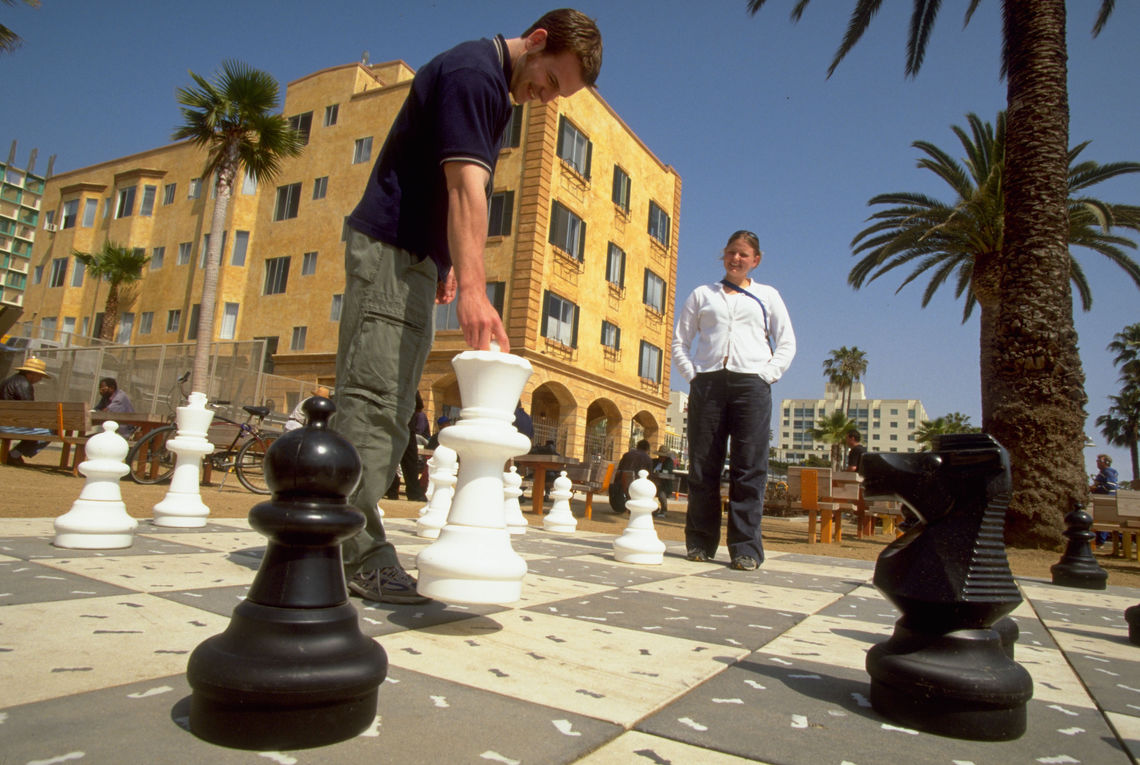 Yet from above on the Palisades, the view is long and clear, of the uninterrupted magnificence of the Los Angeles crescent and the Pacific Ocean. 102 years ago the iconic line of bluffs along Ocean Avenue was deeded to the city, to become a park in perpetuity. Falling on disrepair in the 1980s, and succumbing to the pressures of homeless camps and drug dealing, the park was in desperate need of renovation and reclamation. WRT's work included restoration of historic pergola, design of five restrooms, seat walls, lighting, pedestrian and cycling paths, the "Beacon Overlook", and extensive replanting and engineered restoration of the cliff wall.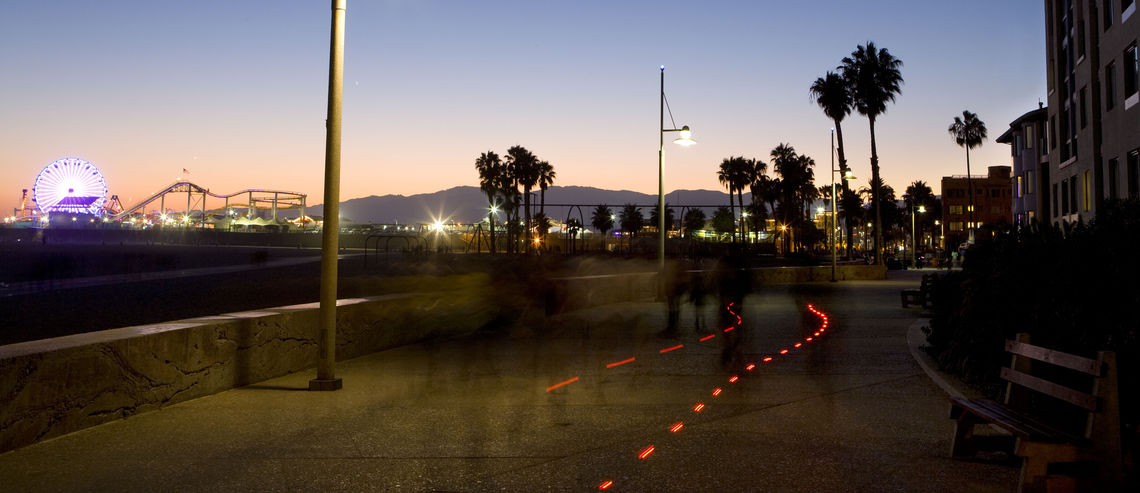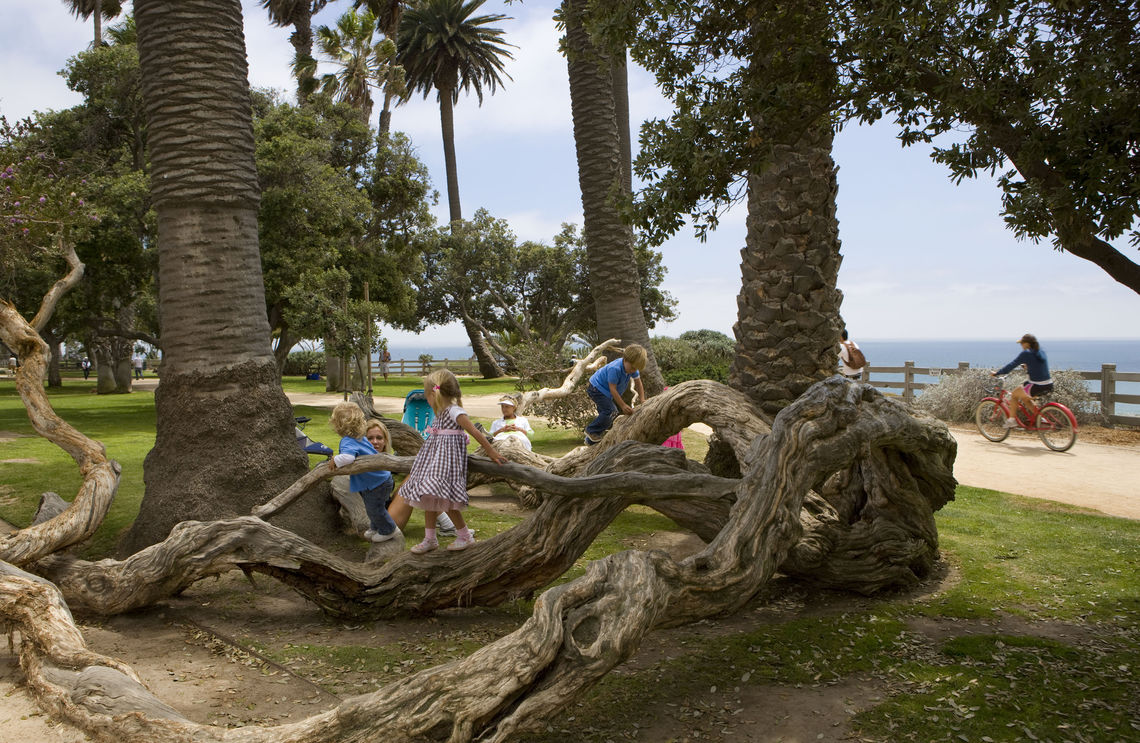 Combined with the Palisades Park above, the Santa Monica Waterfront project stretches along 2 miles of oceanfront, and creates a cohesive context for the city of Santa Monica, tying the community both down to the beach and up onto the bluffs. The design of the Santa Monica boardwalk and Palisades Park did not have to create drama, merely tap it. Together the elements reinforce and nurture the Southern California identity of Santa Monica.  
The project was recognized by the ASLA in 2002, with the National Design Honor Award. Today, WRT continues to work in Santa Monica, working with Caltrans to replant the eroding California Incline and improve pedestrian access down the slope, further connecting and preserving this beachfront treasure.