Meriden Choice Neighborhoods Plan
The transformation of downtown Meriden, Connecticut is a story replicable in towns and cities across the country. For decades, Meriden struggled to recover from a declining manufacturing economy, seismic shifts in shopping preferences, catastrophic flooding, demographic changes, and underutilized/obsolete buildings, including a distressed public housing site in the heart of downtown.
Decades of incremental investments made by the City and its stakeholders were capped by a two-year, bilingual HUD Choice Neighborhoods Planning process during which disparate community members rallied behind a singular vision—a vision that bequeaths a sustainable future to the next generation of residents.
Together with master developer Pennrose Properties, LLC, WRT served as grant writer, planning coordinator, master planner, and architect to the Meriden Housing Authority.
WRT first engaged critical stakeholders and residents in the community to develop a Transformation Plan for downtown Meriden. WRT's downtown housing plan, informed by impactful community engagement, calls for the development of over 600 mixed-income units in the city center. To date, the city and its stakeholders have secured funding for half of these housing units.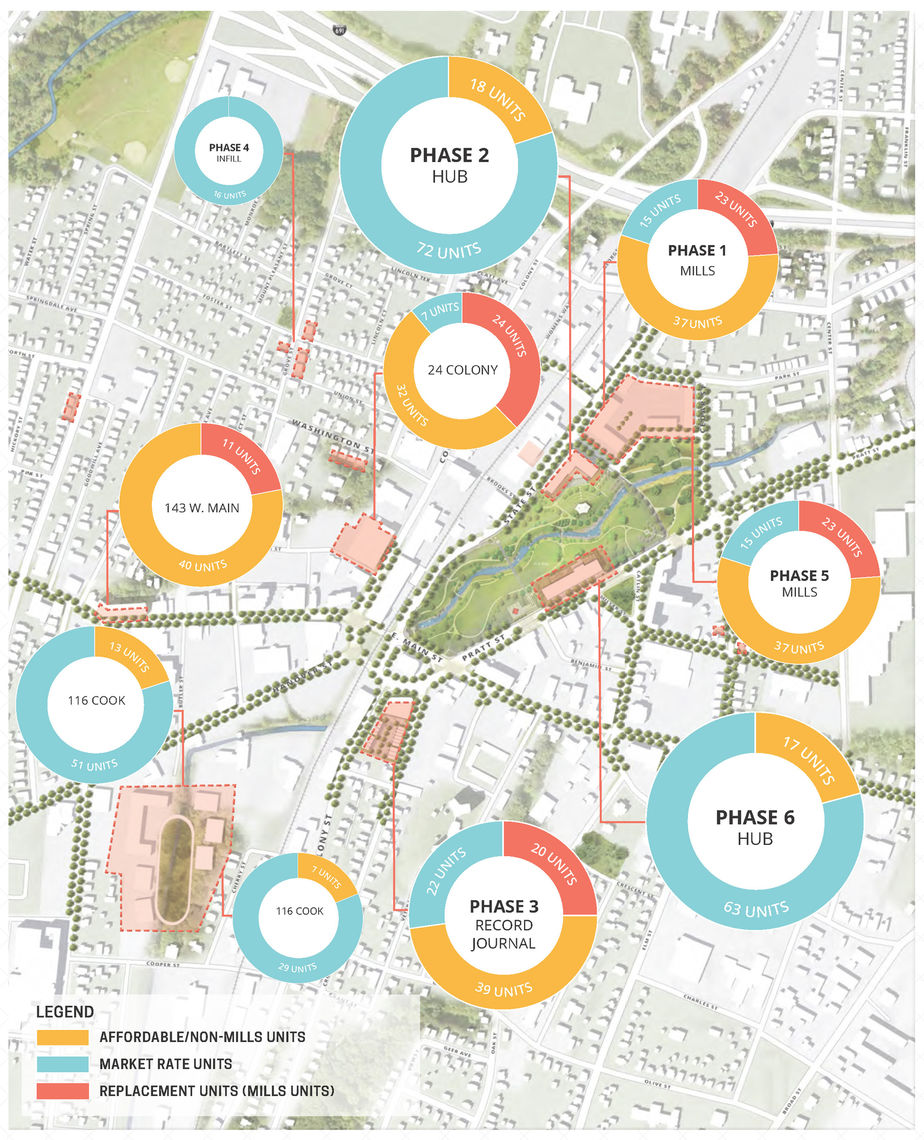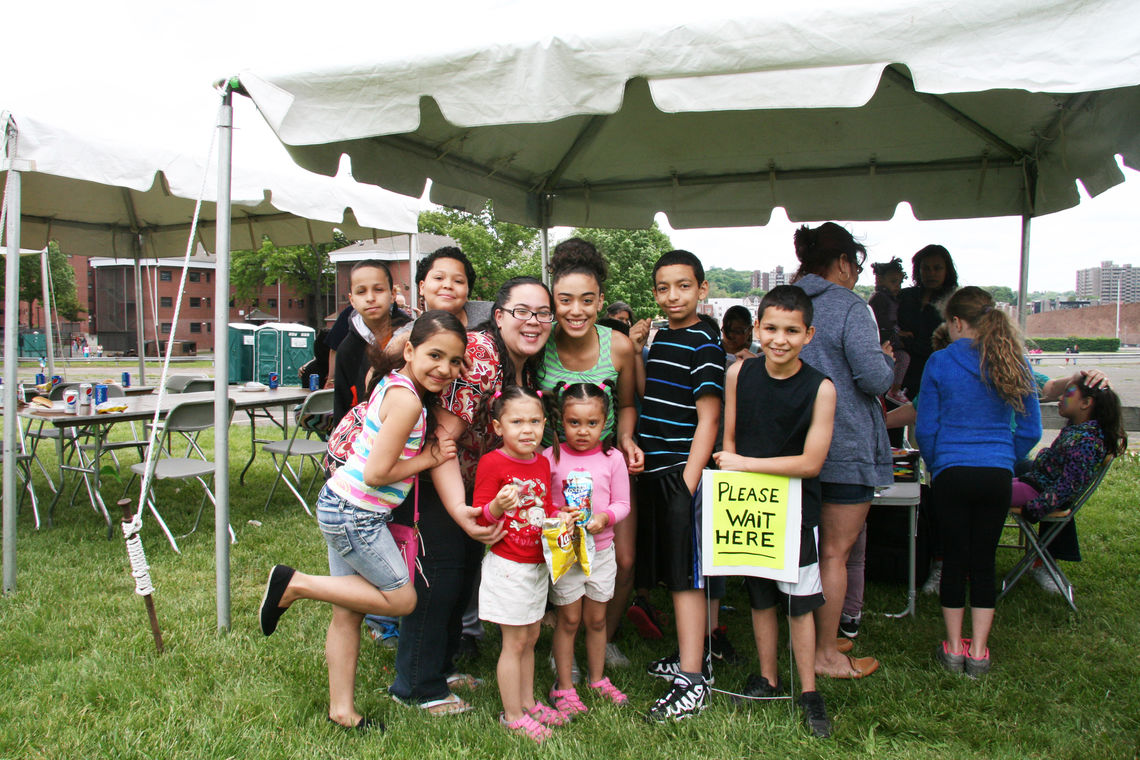 Stakeholders and citizens of Meriden came together to develop an achievable civic vision that includes a plan to meet the unique needs of downtown residents.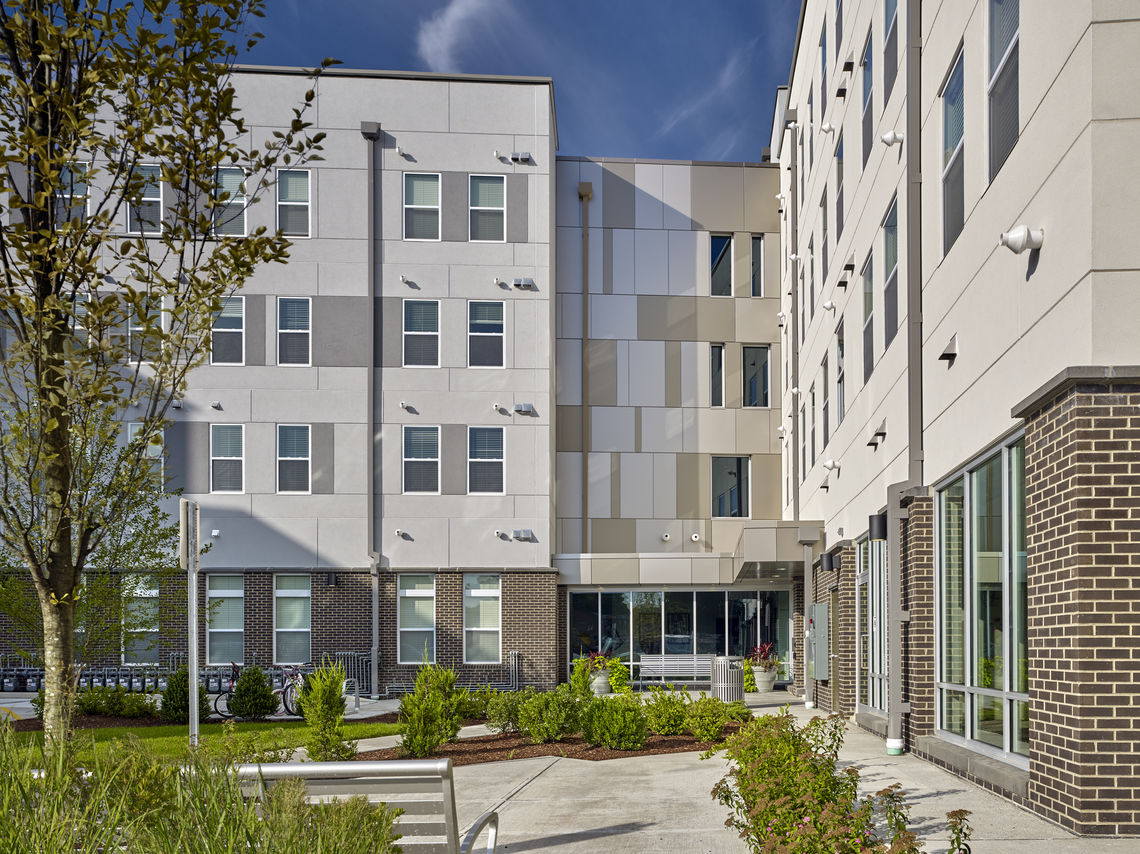 Meriden Commons Phases One and Two sit on the site of Mills Memorial Apartments, a 140-unit public housing development that is considered obsolete by today's standards. The first phase of Meriden Commons was designed to avoid the footprints of the existing Mills Memorial public housing site. It was also designed in anticipation of an immediate second phase, and incorporated features such as contiguous parking and shared open space amenity. The second phase of Meriden Commons will be one of Connecticut's first Passive House certified affordable housing developments. 
Today, 14 acres of concrete and asphalt have been transformed into a placemaking park, public housing is being redeveloped into a mixed-income community, and a new train station with enhanced train service is ushering in a transit-oriented tomorrow.