Merion Cricket Club Master Plan, Renovation + Expansion
Over the course of six years, Merion Cricket Club engaged WRT to master plan and design improvements that would transform the club's historic grounds and facilities into a place suited to sustain its membership for generations to come. Of critical importance was the need to optimize the club's interior circulation patterns, create spaces for casual family recreation, and better align and position Merion's racquets and wellness programs as the pulse of its community. 

WRT developed a long-range master plan that studied the feasibility of renovating and expanding club facilities to accomplish these objectives. The plan focused on creating a distinct yet sensitive identity for indoor and outdoor spaces that reflected Merion's future in a manner sympathetic to its tradition. Approximately 20,000 square feet of underutilized existing space was reimagined along with the creation of 14,000 square feet of new facility space and expansion of the campus from 10 to 16-plus acres. WRT collaborated closely with club stakeholders and engaged nearby residents throughout the process.​​​​​​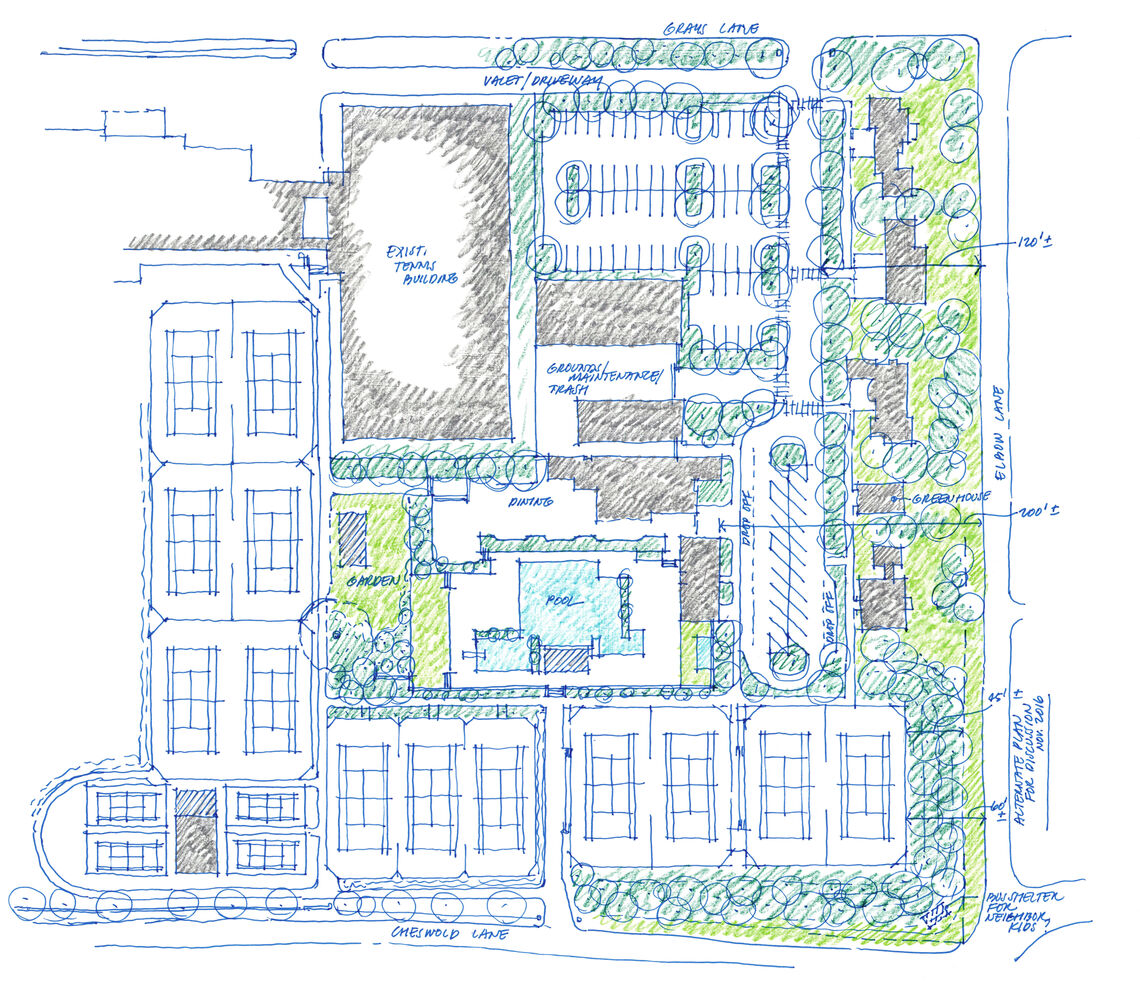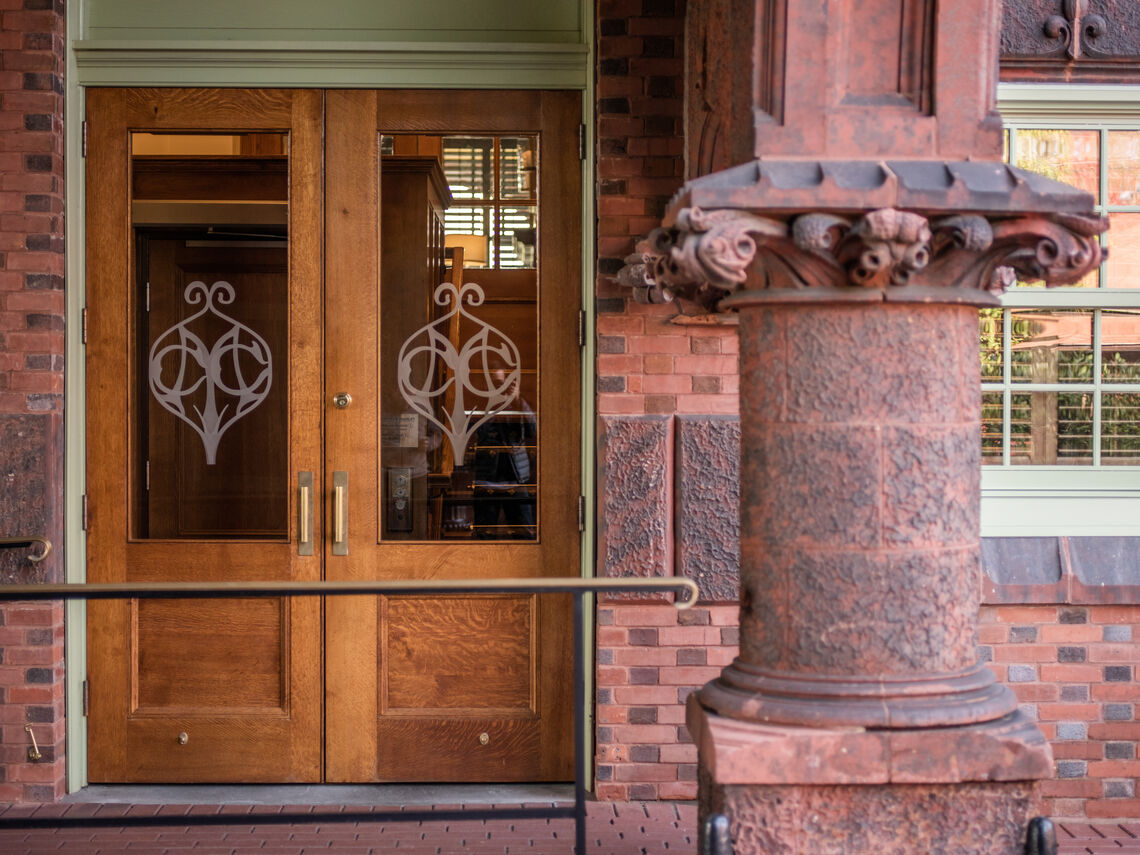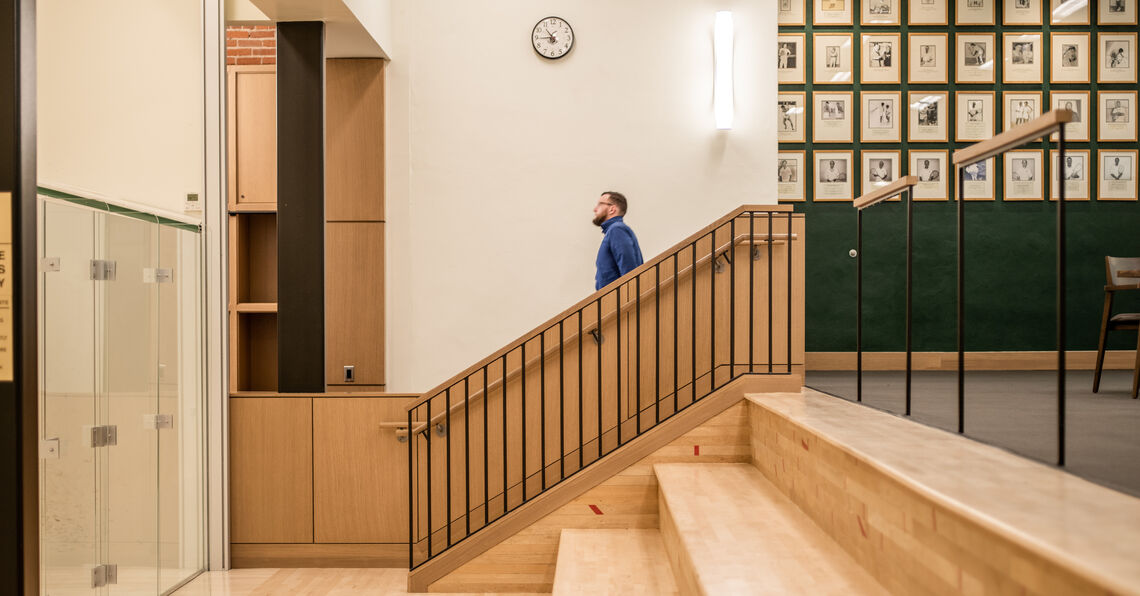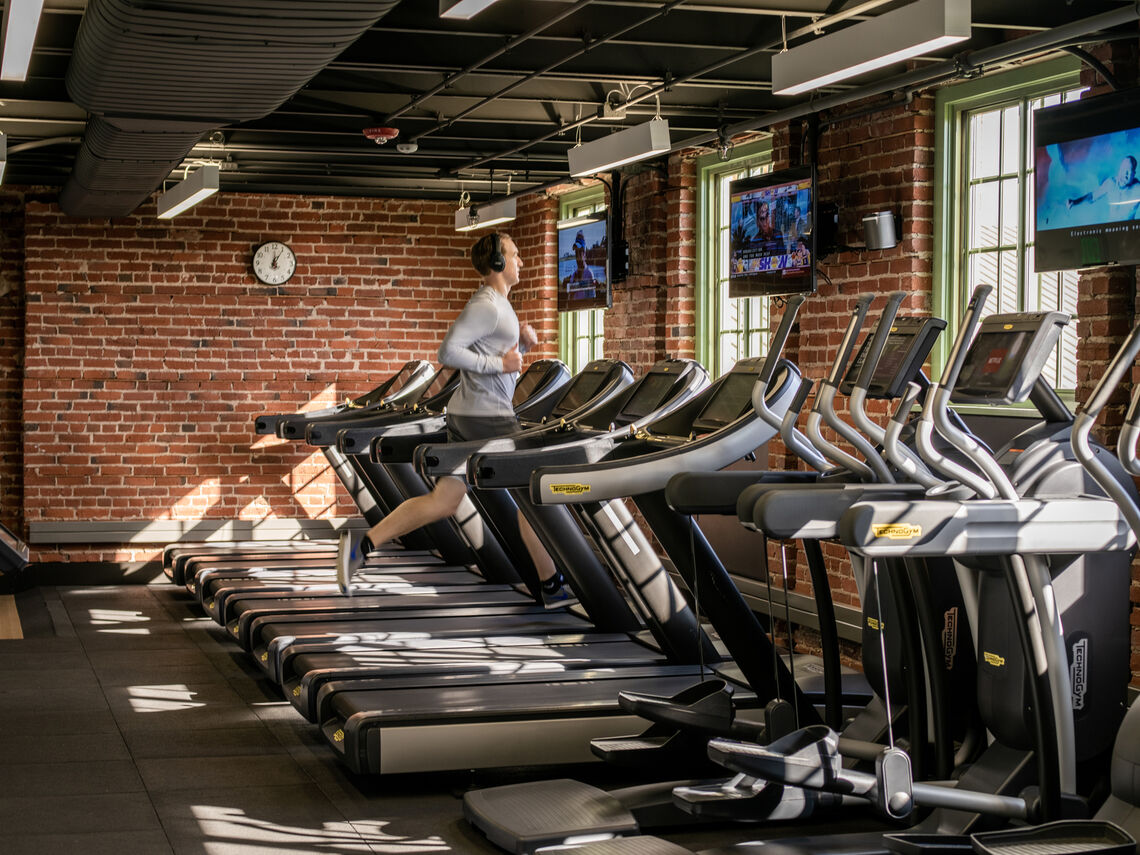 Phase One: Reclaiming and Repurposing
The first phase of implementation projects focused on renovating the existing historic building and athletic facilities to better serve programming and membership needs. This included reversing the orientation of the squash courts to establish a central space for the squash program, renovating the former locker room into bright, texture-rich fitness spaces overlooking the campus, repurposing an unused attic level to create new locker spaces, ADA upgrades, and restoring the historic clubhouse entrance. In total, 20,000 square feet of underutilized space was reimagined into functional and attractive member facilities.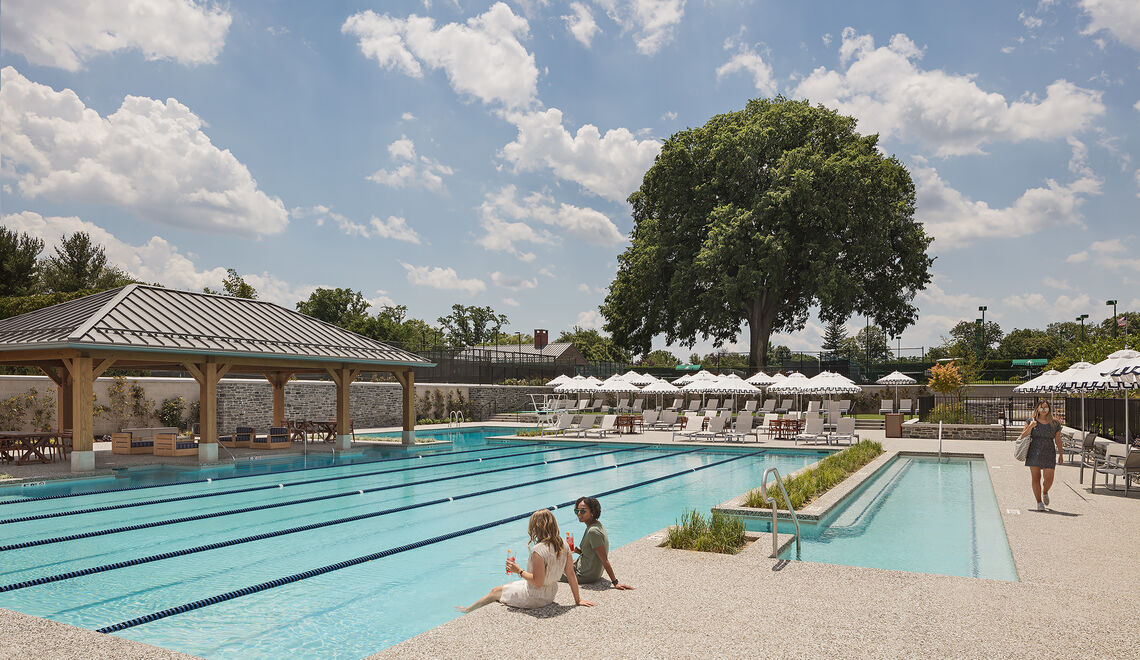 Phase Two: Expanding the Member Experience
Inclusive of indoor and outdoor member spaces, maintenance and grounds facilities, accessible pedestrian pathways, and new tennis courts, the five-building and six-acre expansion transitions graciously to neighboring residences and comprehensively manages stormwater.
The challenge in this phase was defining a new family-focused member experience that simultaneously felt characteristic of Merion's established campus yet distinct from the traditional spaces of formal dining.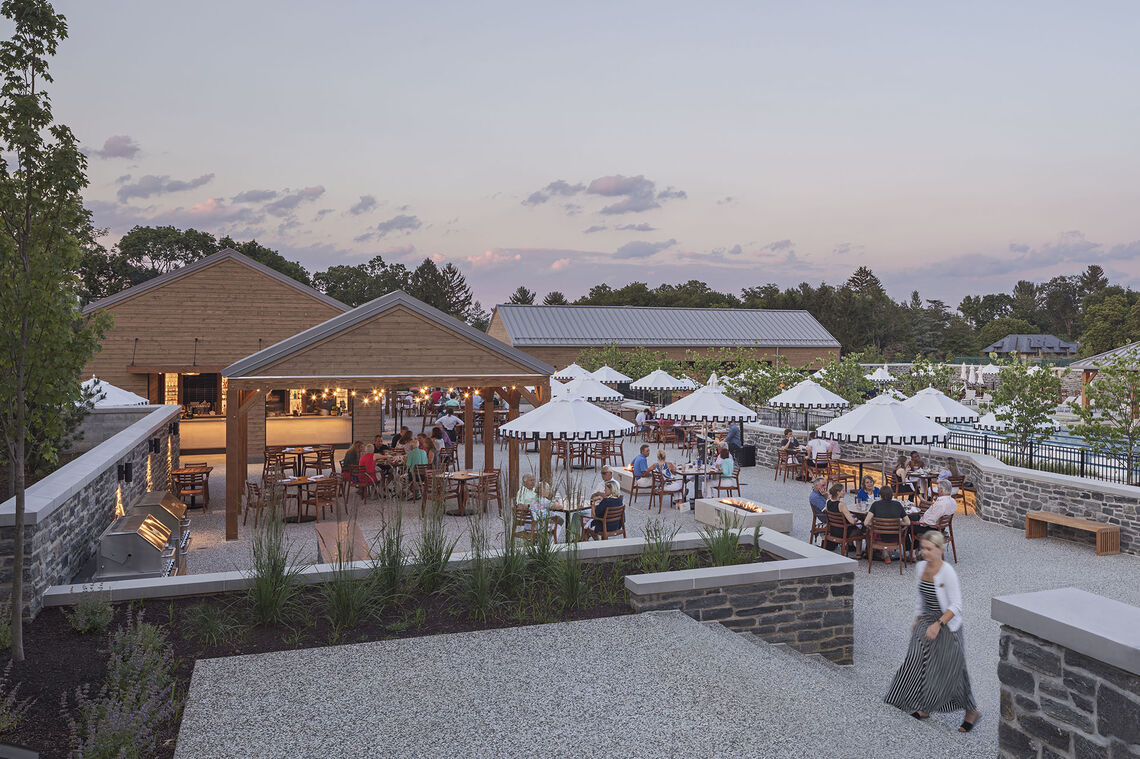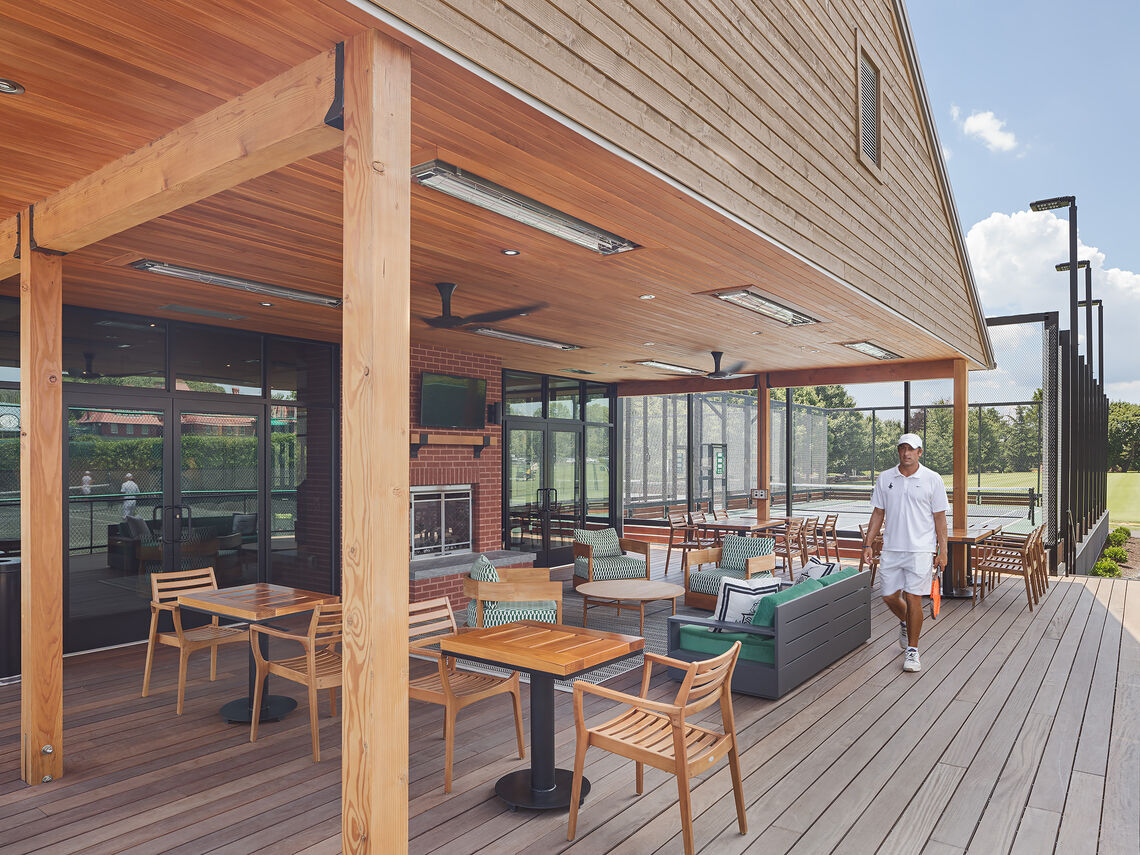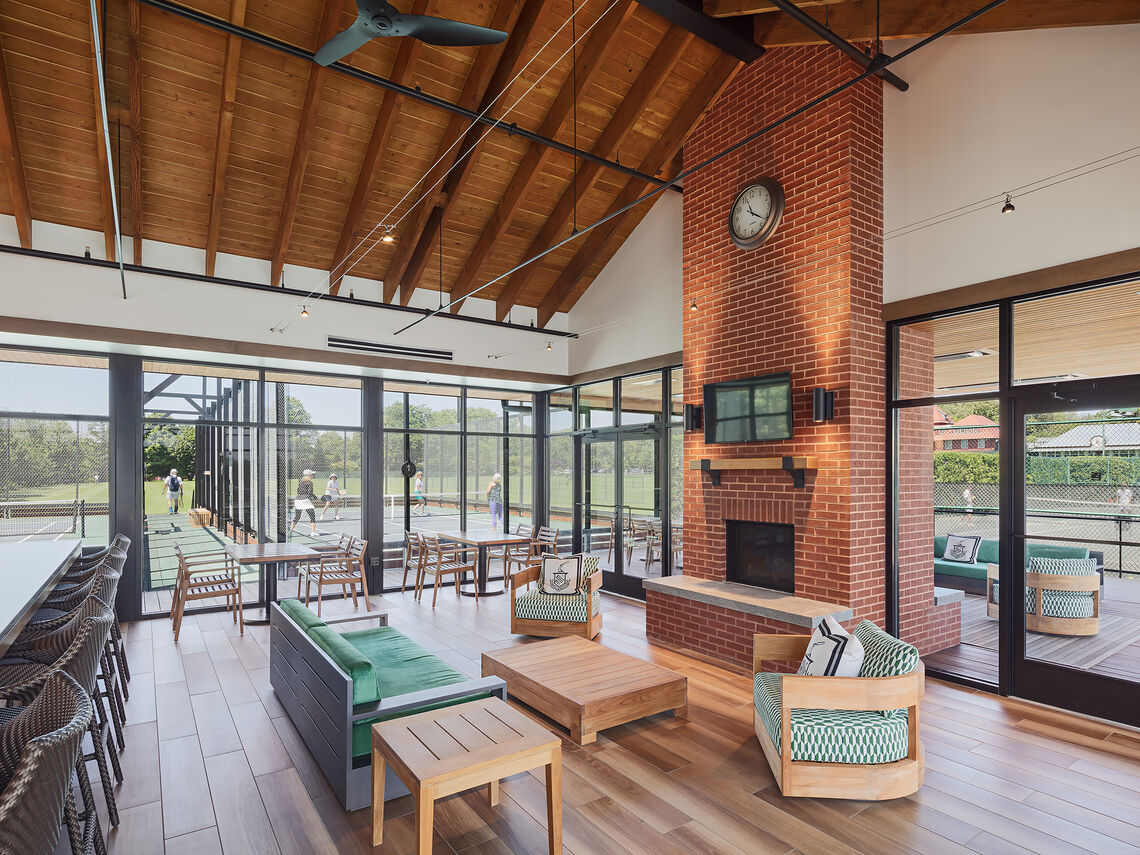 WRT carefully introduced architecture driven by a desire to maintain the rich textural experience of the natural materials that have defined Merion's campus for over a century. The series of walls and gable pavilions are reduced to a simple expression to amplify the human activity and elegance of the original brick and terracotta clubhouse. A warm palette of local Wissahickon schist, wood siding, and metal roofs shape social activity throughout the campus where needed while disappearing to magnify the movement on the courts and in the water.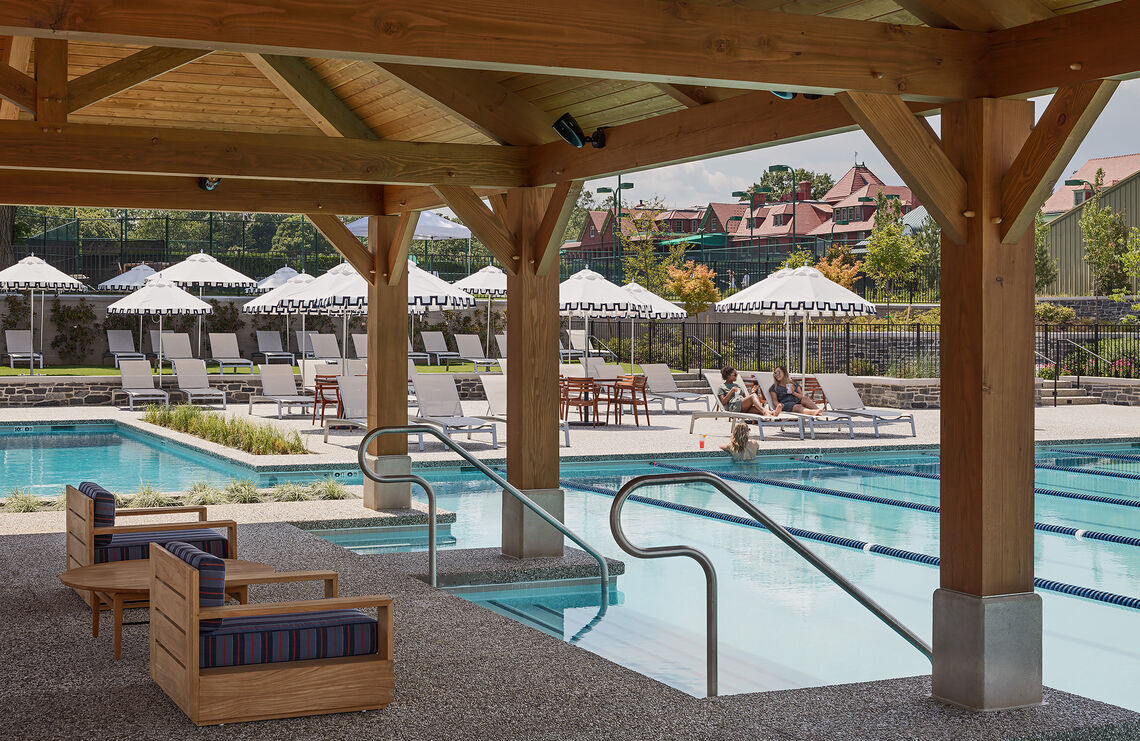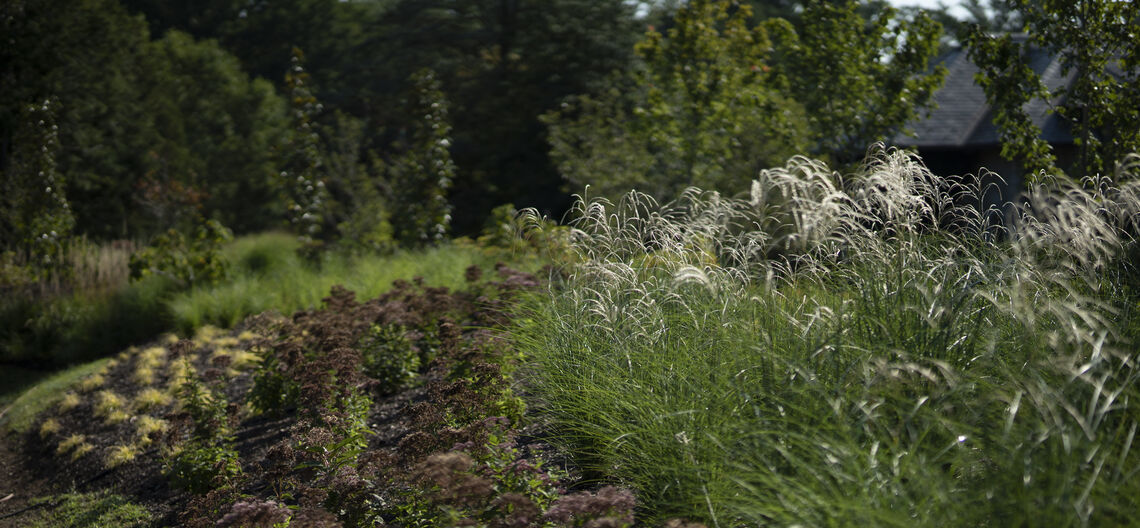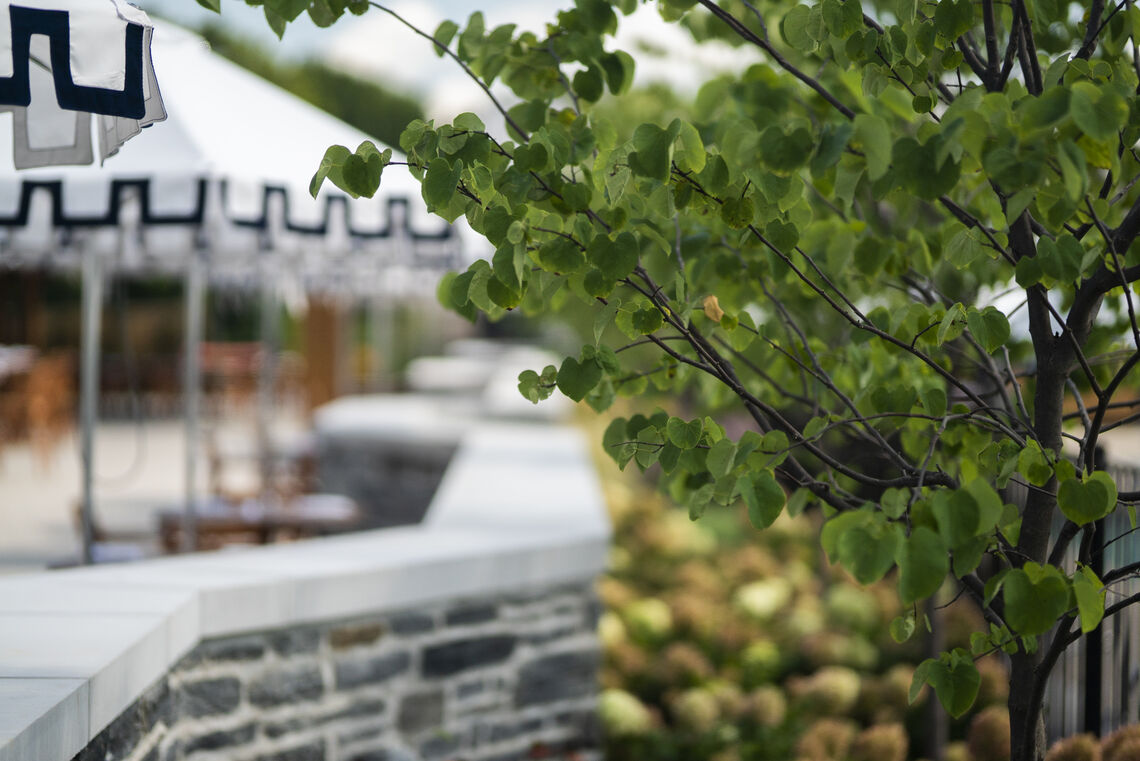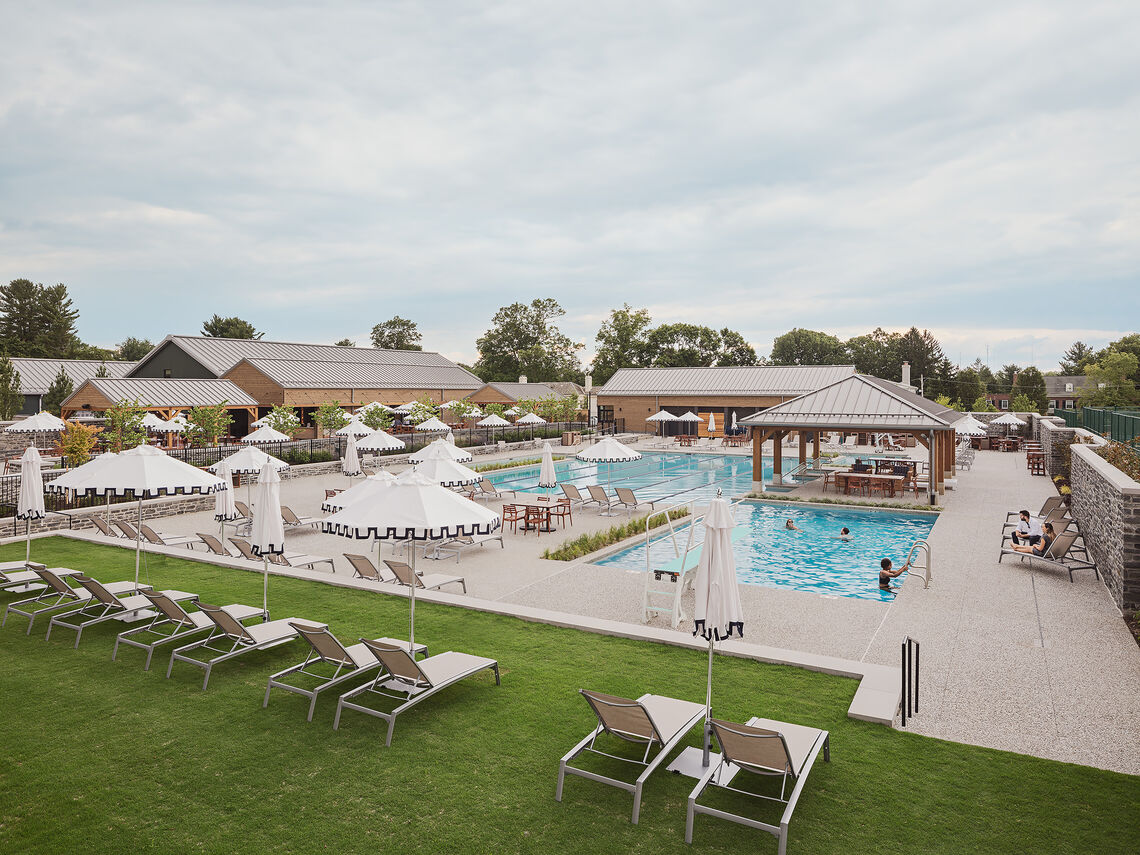 Locally crafted timber pavilions provide respite from the summer sun and landscaping helps define an intimate human scale. 
The project concluded in the summer of 2020 under the weight of a global pandemic that might have otherwise halted seasonal operations for an institute focused on leisure activity. The club enjoyed its first summer getting to know its expanded home under unexpected circumstances. Intended to be flexible and adaptable, the campus expansion rose to the occasion to host a healthy summer of fresh air in the sun (and shade).