Abington Friends School Richard N. Berman Athletics Center
Abington Friends needed a more modern, attractive athletics center to replace their outdated facilities. Given the school's goals and budget—and with some creative thinking—WRT recommended repurposing most of the existing building and adding a new field house and lobby space.
The existing building was transformed into a state-of-the-art fitness center with new locker rooms, offices, and team rooms, and the new field house would hold a regulation basketball court (with stadium seating), a lobby with concessions, and a multi-purpose space for general campus use.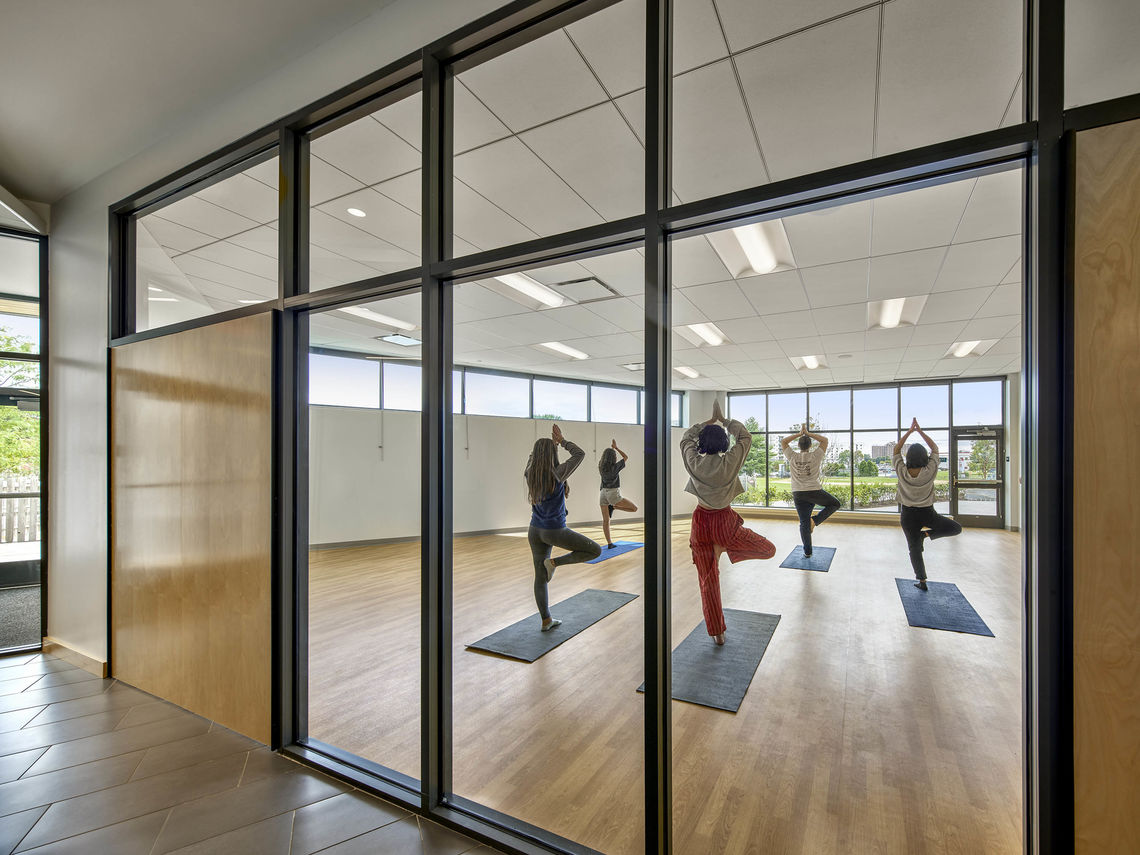 Abington Friends School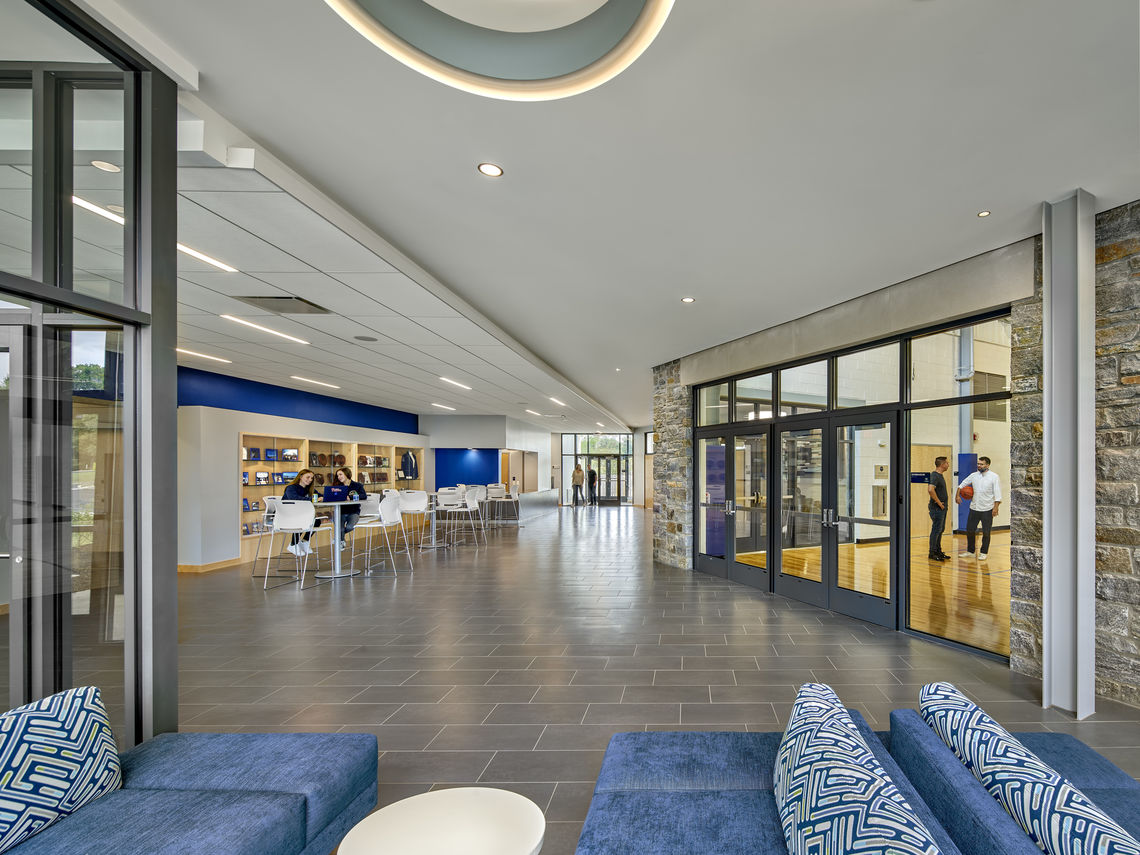 Abington Friends School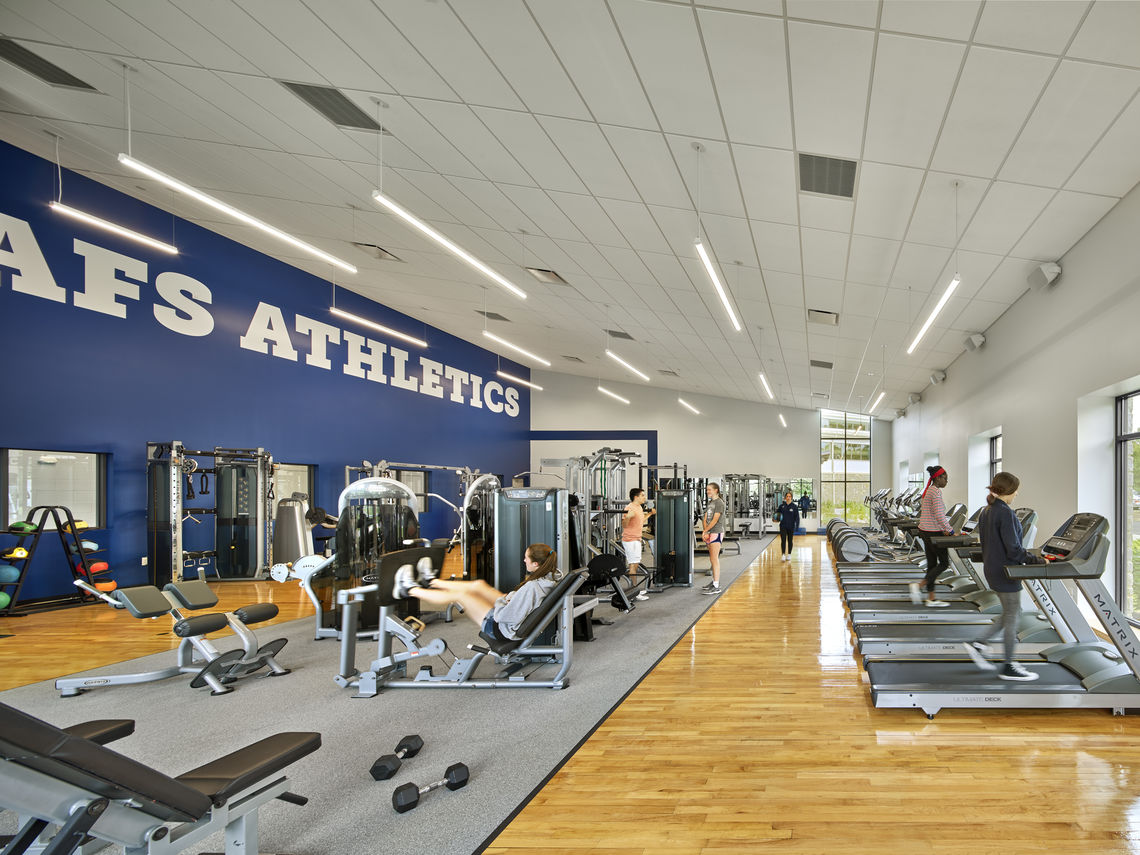 Abington Friends School
WRT reoriented the building so that it is more connected to campus visually, looking out on a main quad leading to the Upper School. It has a campus entrance on the quad, a public-facing entrance for games and community events, and a field entrance.
We added windows in every room so that activity inside the building is visible to the outside, and vice versa. Stone and white brick are used on the building's exterior to complement the campus's stone and white stucco aesthetic while distinguishing the Athletics Center from other buildings. Like the Library, the Athletics Center will be illuminated at night, a beacon for all of campus to see.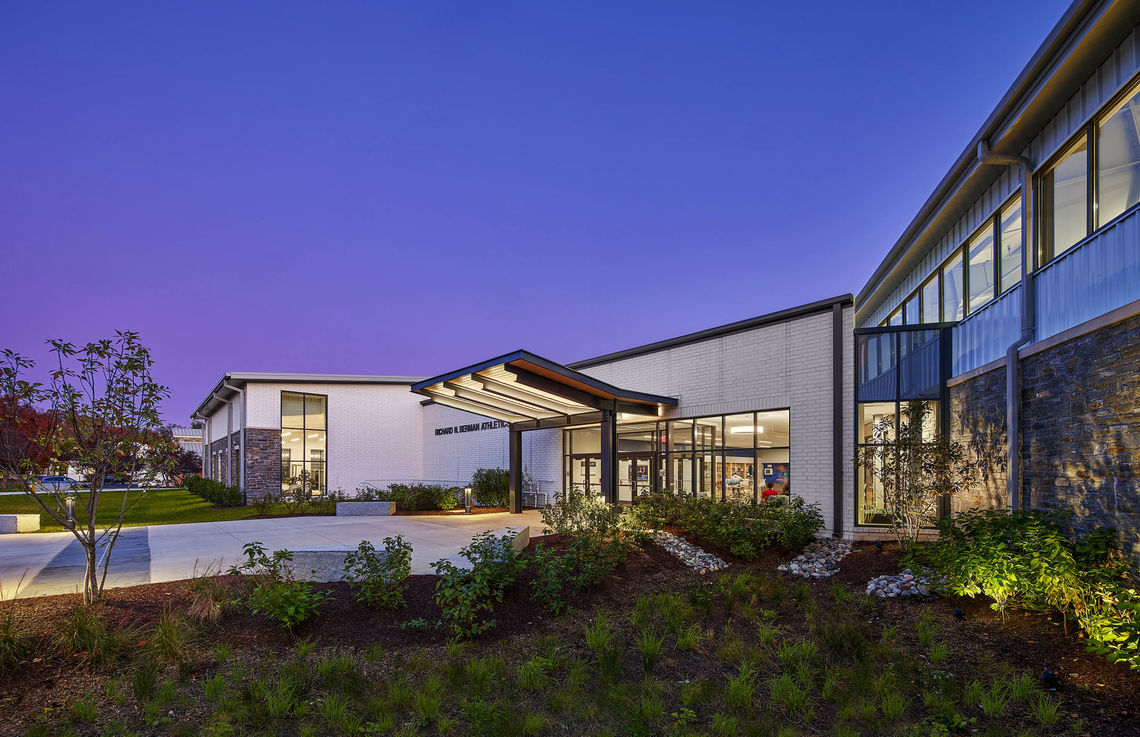 Title