Residences at Roosevelt Park
The Residence at Roosevelt Park was a highly anticipated affordable senior (62+) housing development in Middlesex County, NJ. 
Once slated for demolition, the County-owned former hospital and long-term care facility was saved through the efforts of historic preservationists, who sought a National Park Service designation for the building and forward thinking elected officials who realized that a public-private partnership would be an effective means of preserving the iconic structure. The redevelopment was funded in part by historic tax credits, thus leveraging the National Register of Historic Places designation.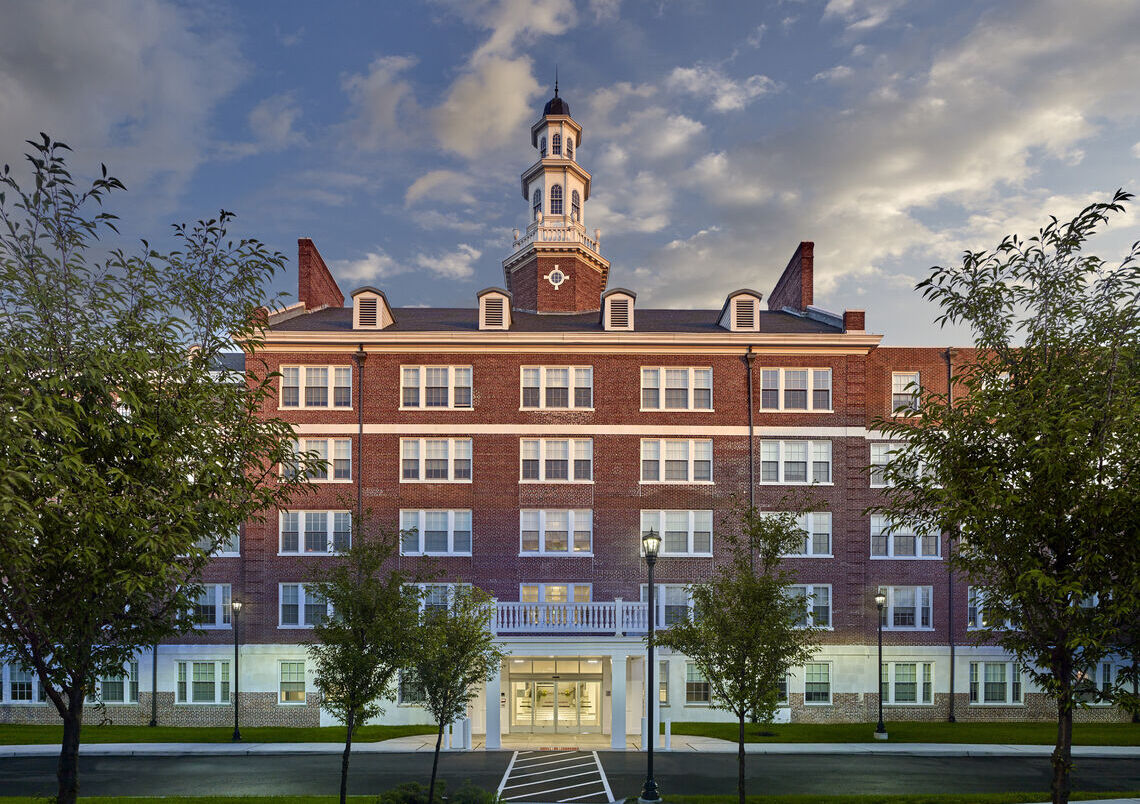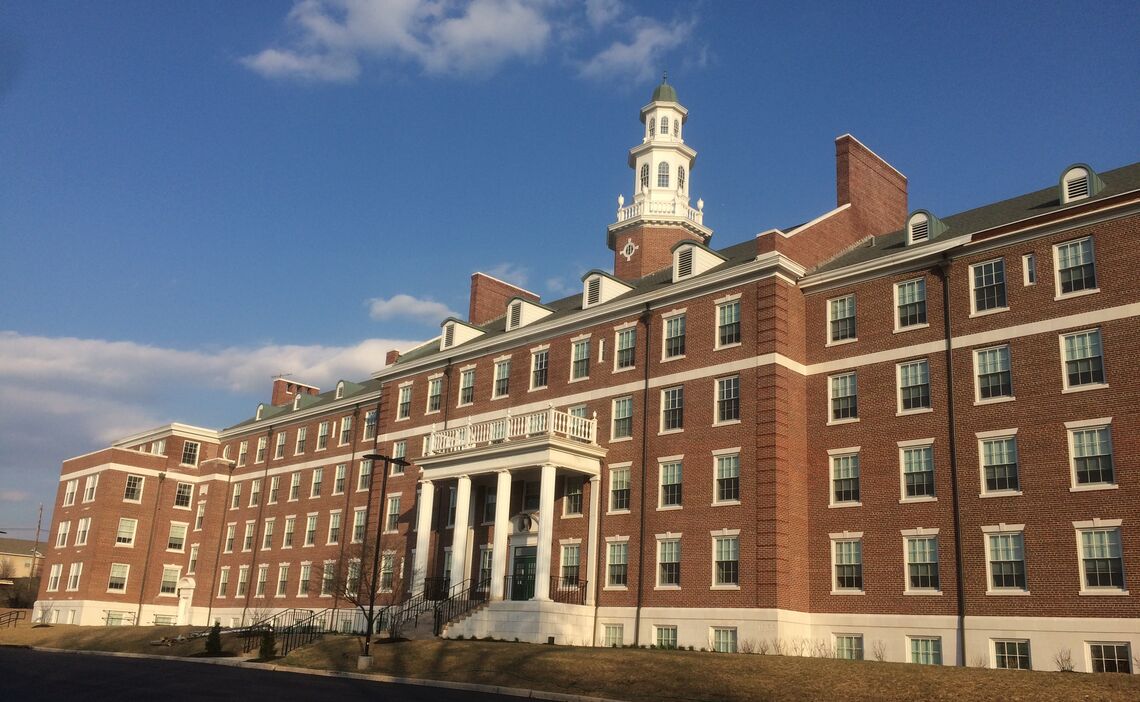 WRT designed the building to fit 85 one- and two-bedroom units, ranging from 659 square feet to 1,034 square feet, among existing structural components. The wide hospital corridors allow easy access for walkers and wheelchairs and each unit was designed to maximize the options to age in place. Colors used throughout the building help orient residents as they navigate common spaces.

Amenties include a community room, fitness room, common laundry rooms, an on-site maintenance superintendent, security cameras, a card entry system, outdoor patio, and a resident garden.  Units are affordable to individuals at a variety of income tiers and ADA units are available to those with mobility challenges.
Preserving this landmark as affordable housing gives it an appropriate and important new function, allowing seniors to remain in this vibrant community. 
Working closely with state and national historic authorities ensured the retention of important historic fabric and gave the design and construction team multiple interesting ways to incorporate that fabric into the design of strategic spaces, such as using the original construction drawings as artwork throughout the corridors and incorporating the original safe door as part of the décor in a common lounge.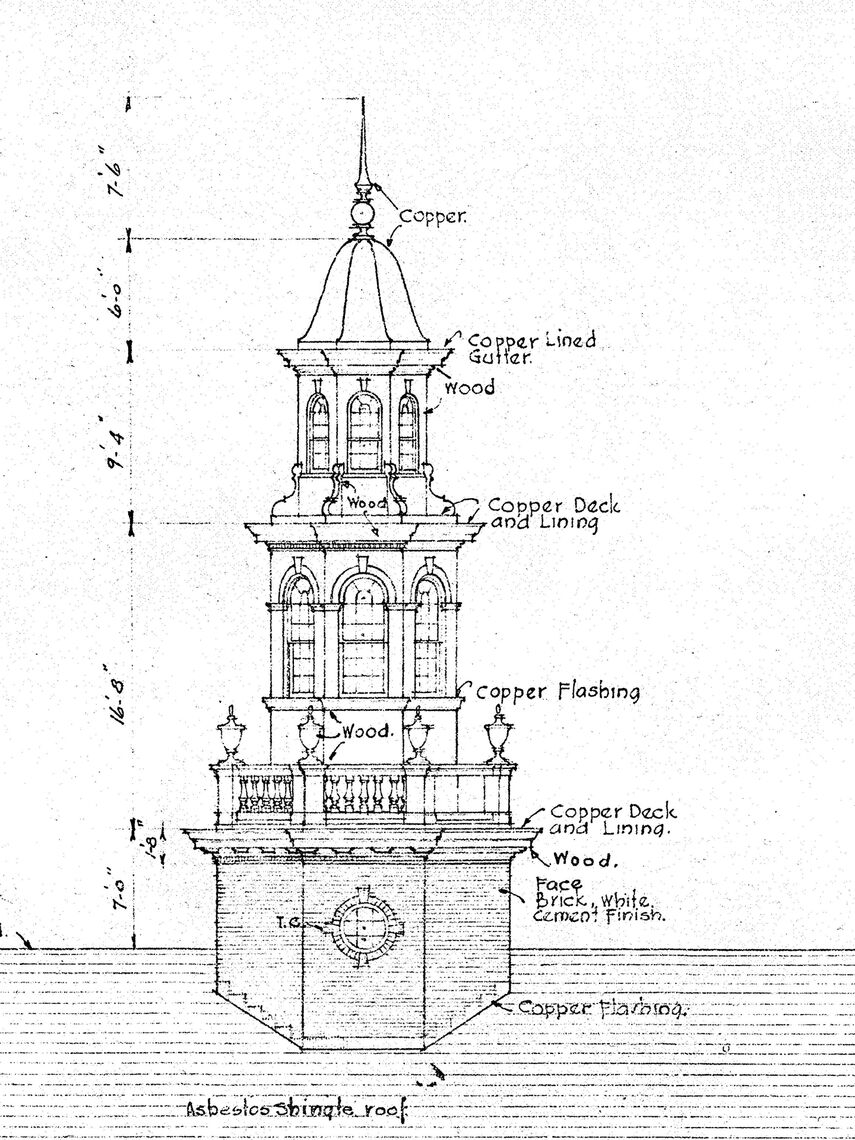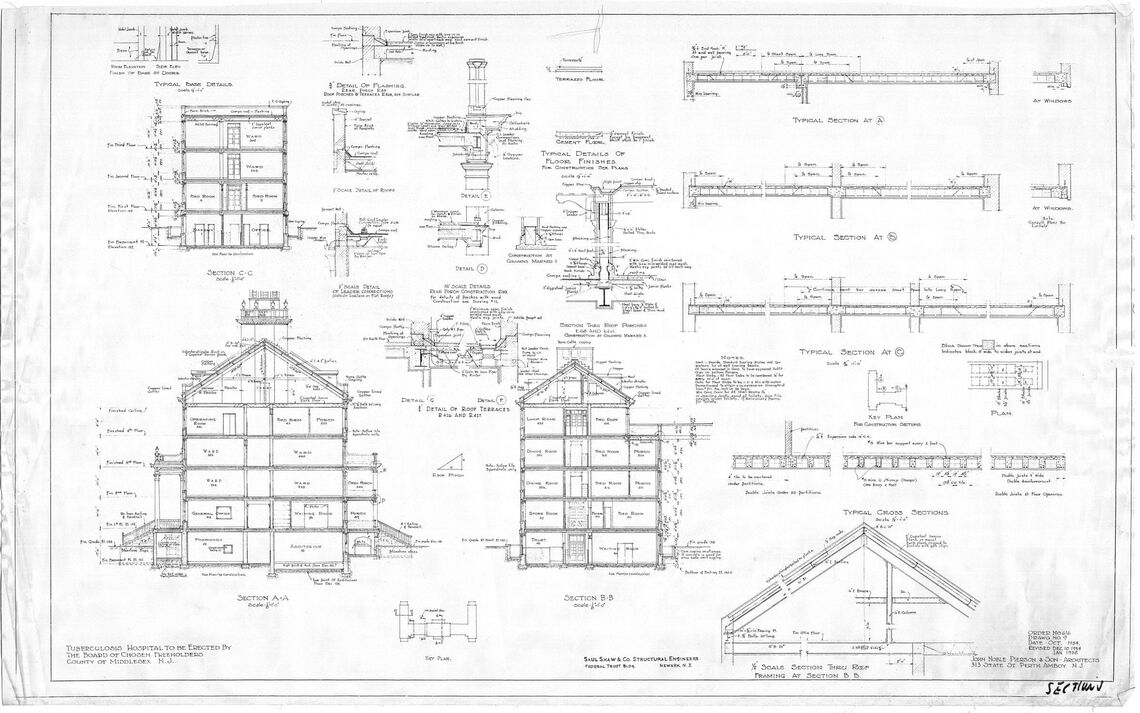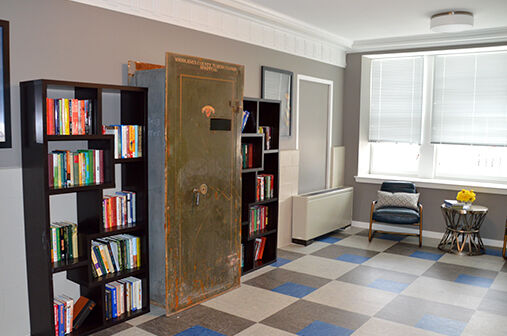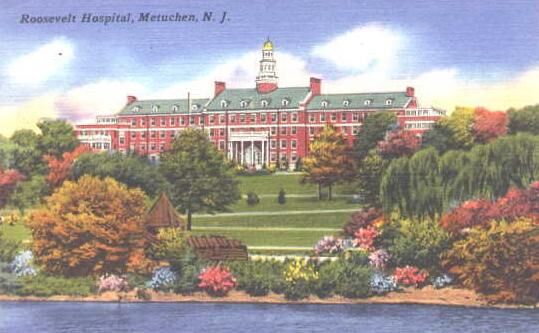 Repairs were made to the existing structure and exterior masonry walls, which maintained the integrity of the historic structure. The existing building envelope was upgraded with new energy efficient windows and insulation, and the building systems were replaced with high efficiency HVAC systems. The project has met the requirements of the New Jersey Green Future Program, and all residential units are Energy Star Certified, which helps keep bills low for residents.