Temple University Landscape Master Plan + Mazur and Gladfelter Terrace
WRT, in association with Ground Reconsidered, developed a comprehensive landscape master plan for the university that combines site design, tree canopy, transportation, signage, lighting and storm water. 
WRT focused on developing a strategic framework called the campus collage. The collage integrates the major systems in five major actions, and provides a flexible organization that addresses spatial, aesthetic, and prioritization demands. The major moves of the collage are creating a new quad, reimagining the pedestrian spines, creating and enhancing great spaces, claiming the public streets, and putting the extensive marginal spaces to better use. The project is proceeding concurrently with a facilities, utility, and city stormwater master plan, which requires close coordination and quick response to evolving parameters.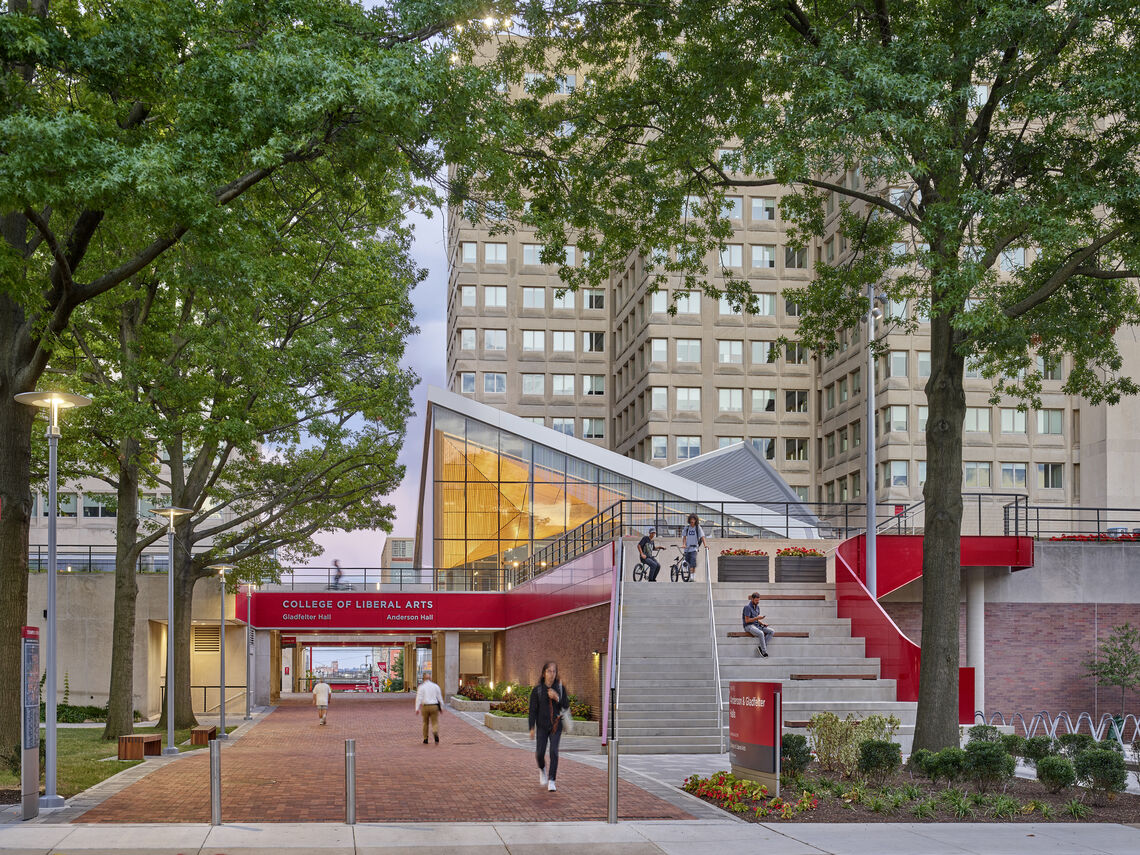 Temple University, Anderson Hall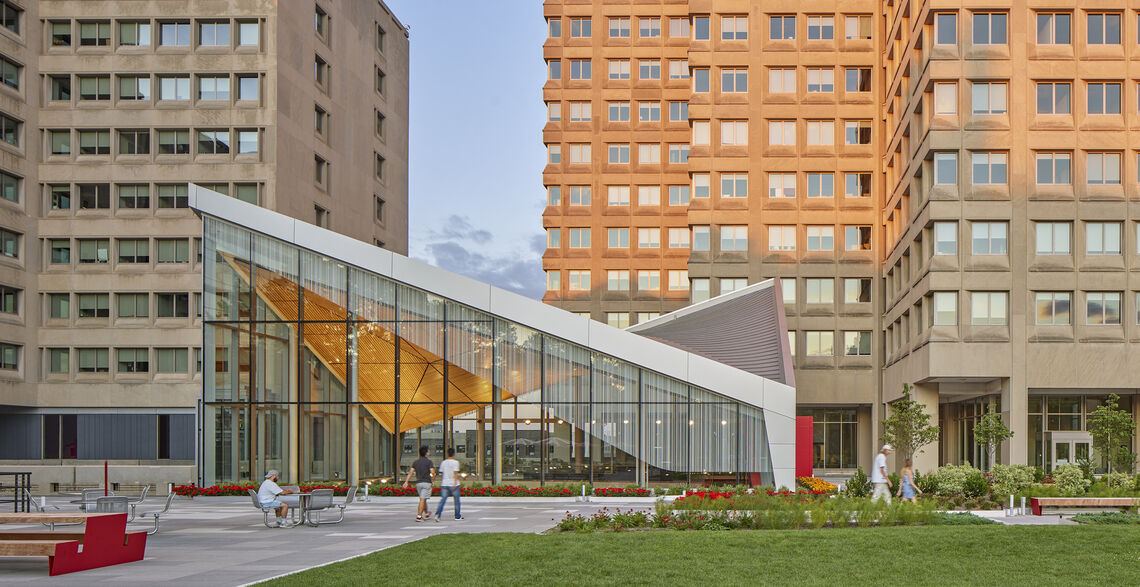 Temple University, Anderson Hall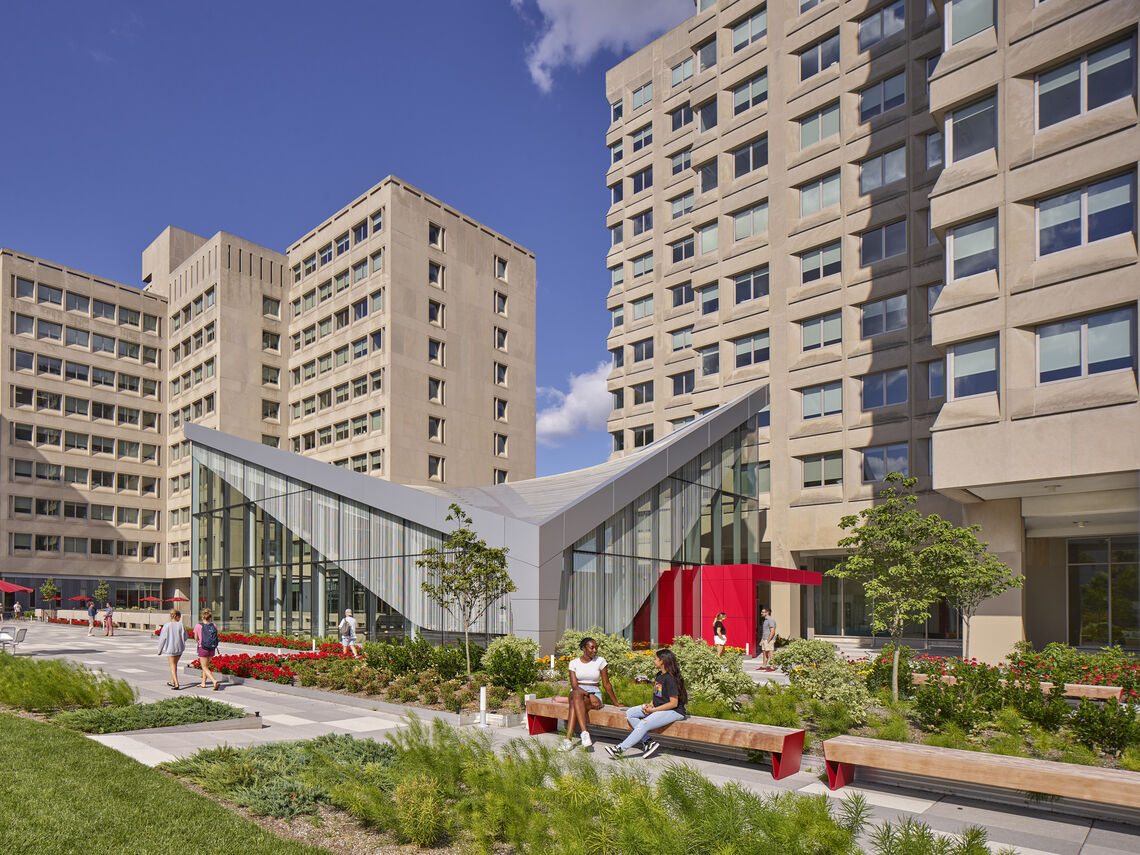 Temple University, Anderson Hall
One of the multi-phase, multi-year implementation projects resulting from the Master Plan is the repair and redesign of an existing plaza deck and reprogramming the area to create a more inviting and accessible environment for students and faculty. WRT designed a 70,000 square foot green terrace, and a newly landscaped walkway that will serve as a gateway to the campus.
"This project will create a bold new eastern gateway and entry sequence to Temple's campus, an iconic lobby for the College of Liberal Arts, and a complete reimagining of the Anderson and Gladfelter terrace deck that can be enjoyed by the entire university community and our North Philadelphia neighbors," said Dozie Ibeh, associate vice president of Temple's Project Delivery Group.
Temple University, Anderson Hall