Truman Square is an affordable family rental community in Edison, NJ with a significant portion of units designated for veterans and the formerly homeless.

The two-phase development included two buildings comprised of 86 residential units , with a unit mix of one-, two-, and three-bedroom apartments. The design addresses the need to maximize residential density while also creating an identity and architectural character that integrates within the surrounding neighborhood.

Apartments are affordable at a variety of income tiers and on-site support services are available for veterans and formerly homeless residents, including peer support and veteran-to-veteran services. Twenty-two of the units at the lowest AMI are supported through New Jersey's Division of Developmental Disabilities and the Division of Mental Health and Addiction Services.

The project was in partnership with the Edison community and was a redevelopment of the historic Camp Kilmer military base used during World War II, a key component of the Township's affordable housing plan. Officially closed in 2009, Camp Kilmer was the largest processing center for troops during World War II, processing more than 2.5 million soldiers.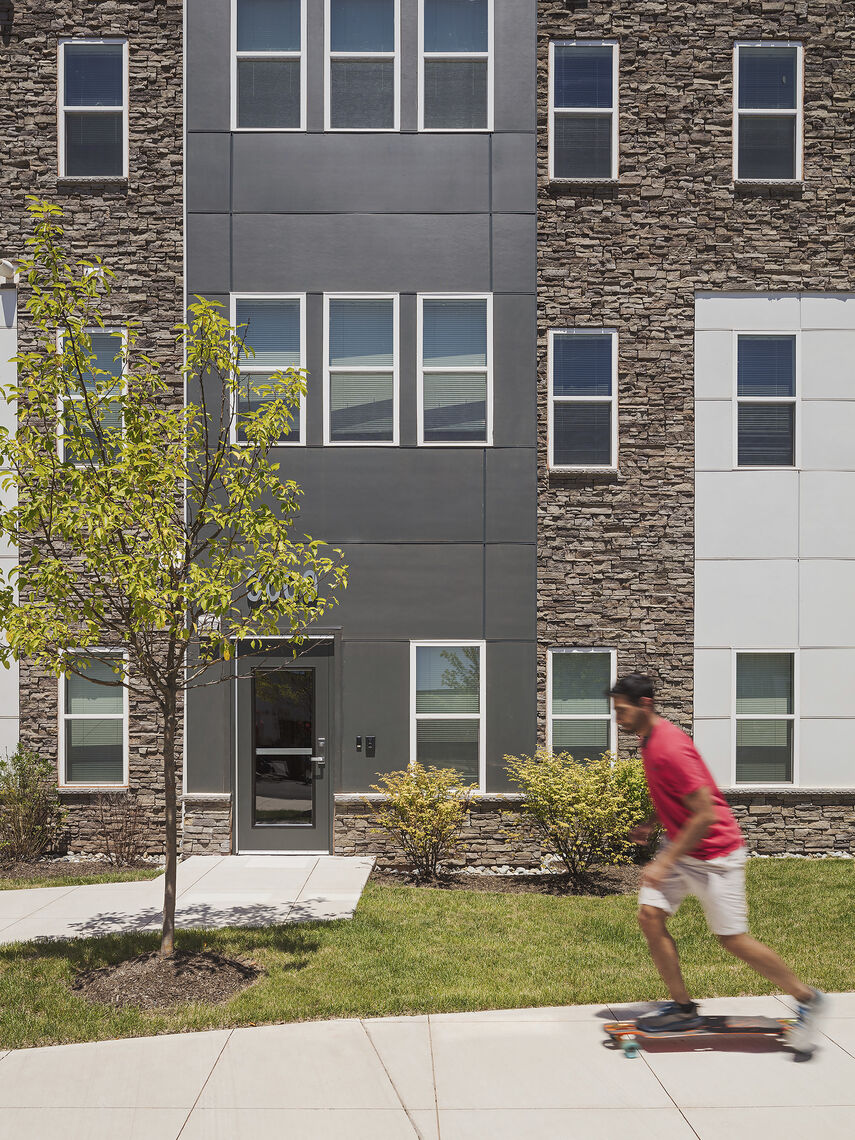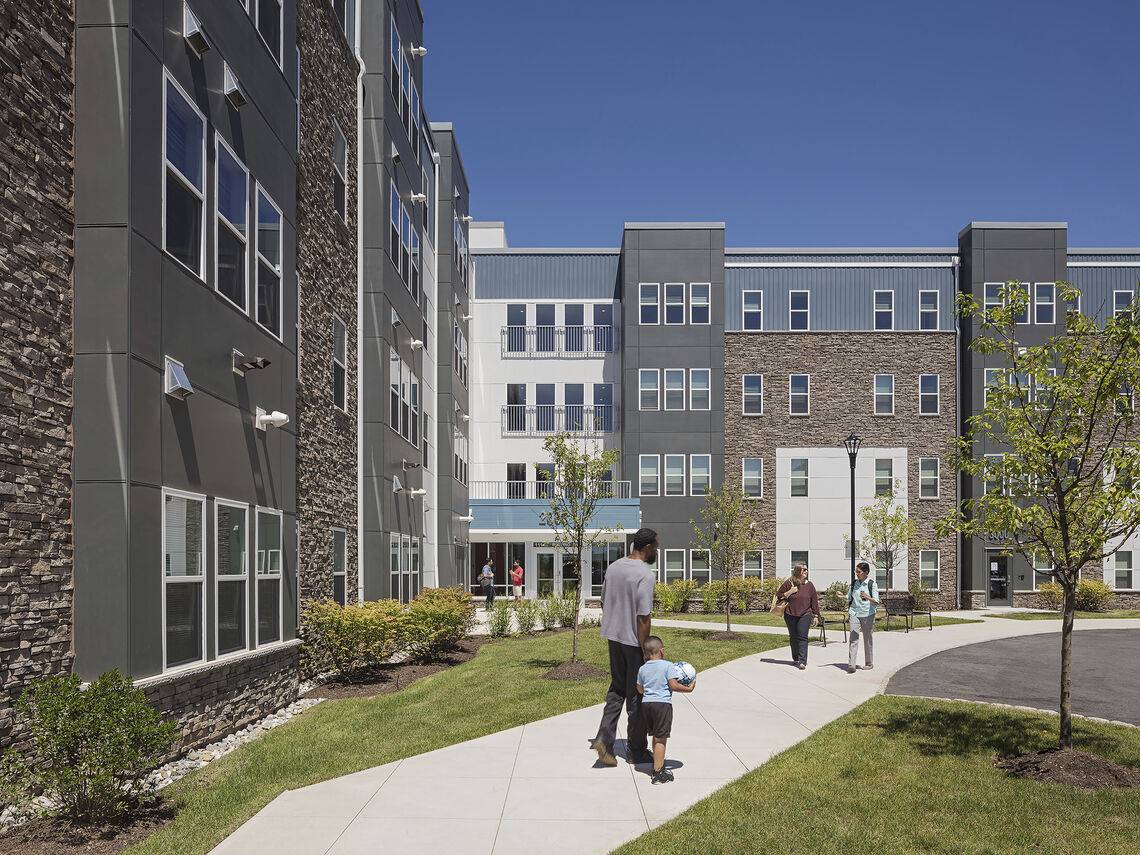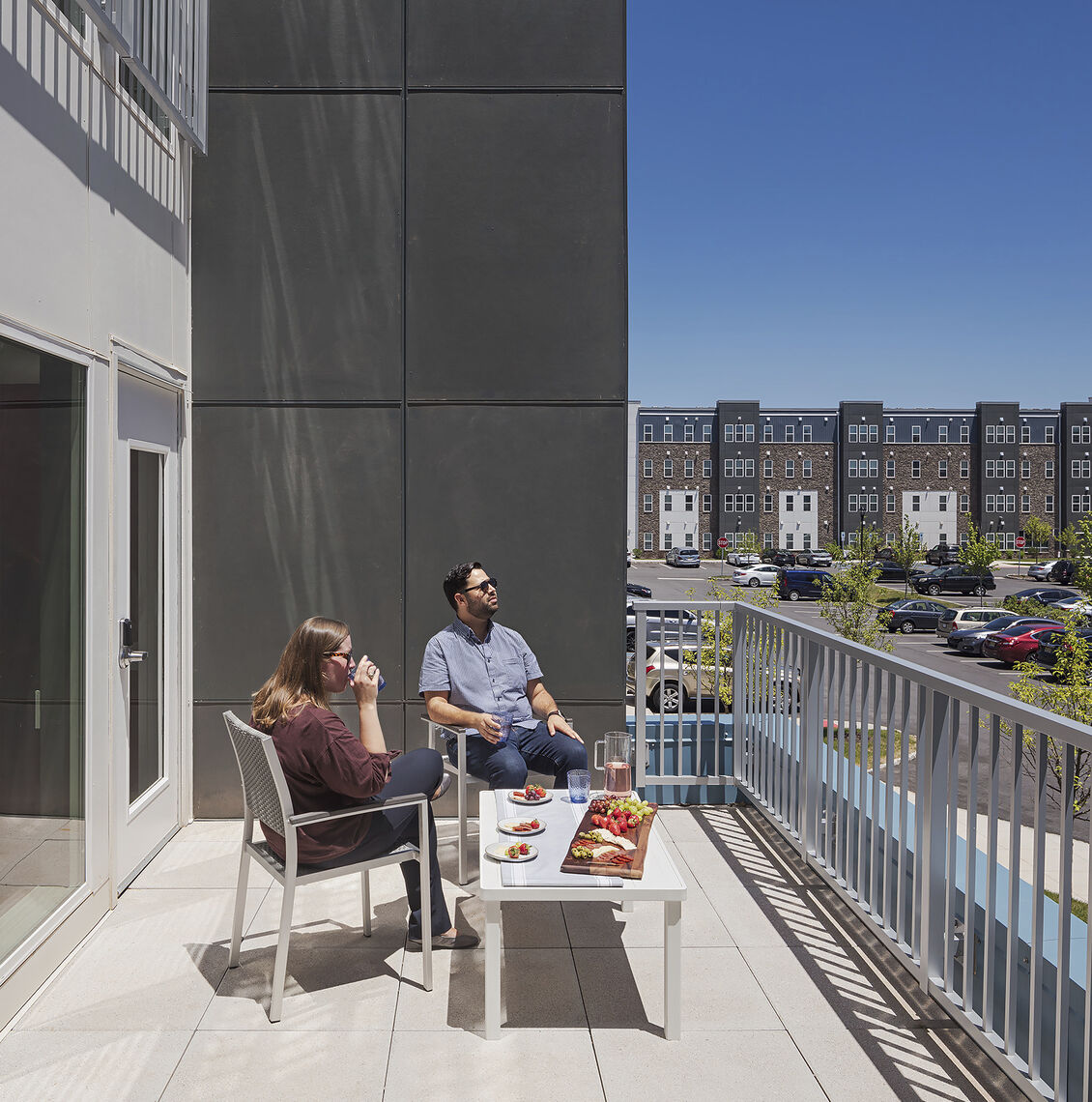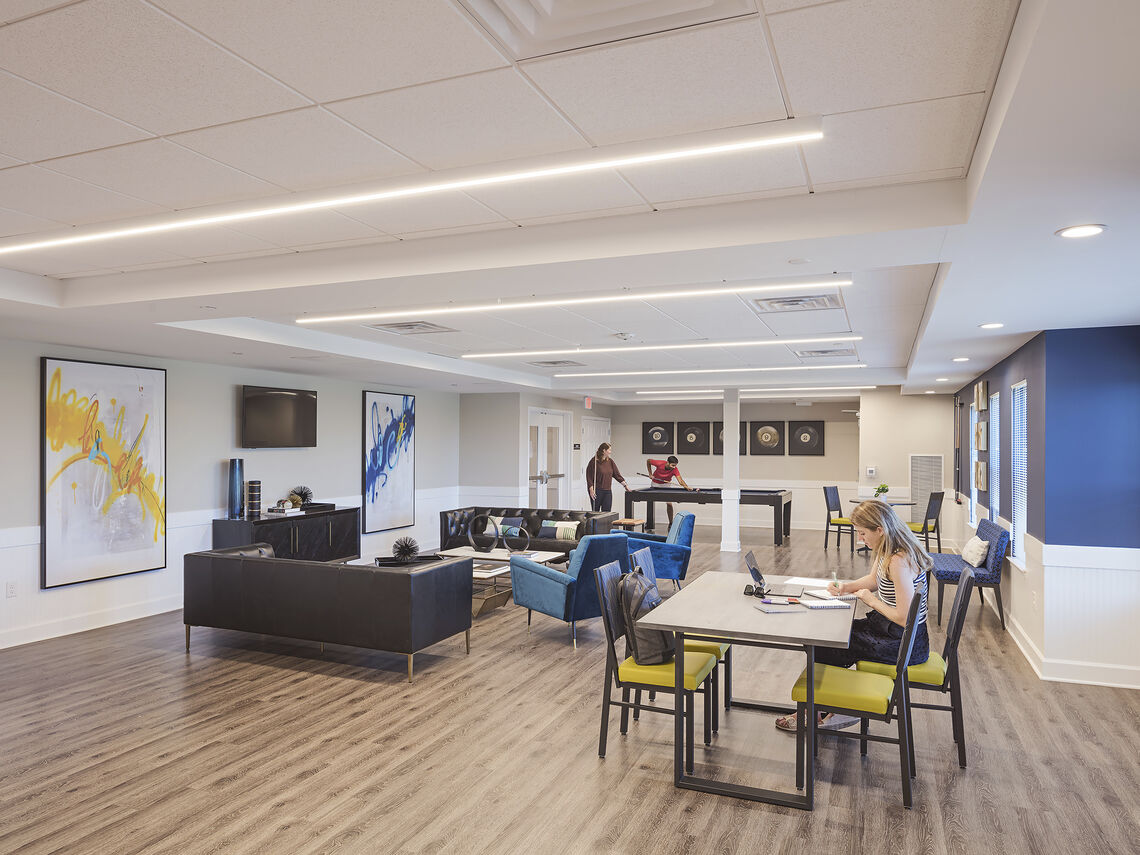 Residents enjoy a variety of amenities, including a large community space with terrace, fitness facilities, and access to on-site social services. Balconies in both community spaces and residential units provide opportunities to relax outside.