WRT was selected as the design team for the Congress Square Redesign project, a large-scale renovation in the heart of the Arts District of Portland, Maine. This New England urban square currently gives priority to motor vehicles at the expense of the pedestrian experience. The 2.2-acre public space consists of a five-way intersection, one public park, two public plazas, two traffic islands, and surrounding sidewalks. The redesign comes after Portland City Council's vote to sell about two-thirds of Congress Square Park in 2013. The sale encountered strong neighborhood opposition, and residents collected signatures calling for a citywide referendum which passed in 2014, to undo the sale and increase protections for all city parks.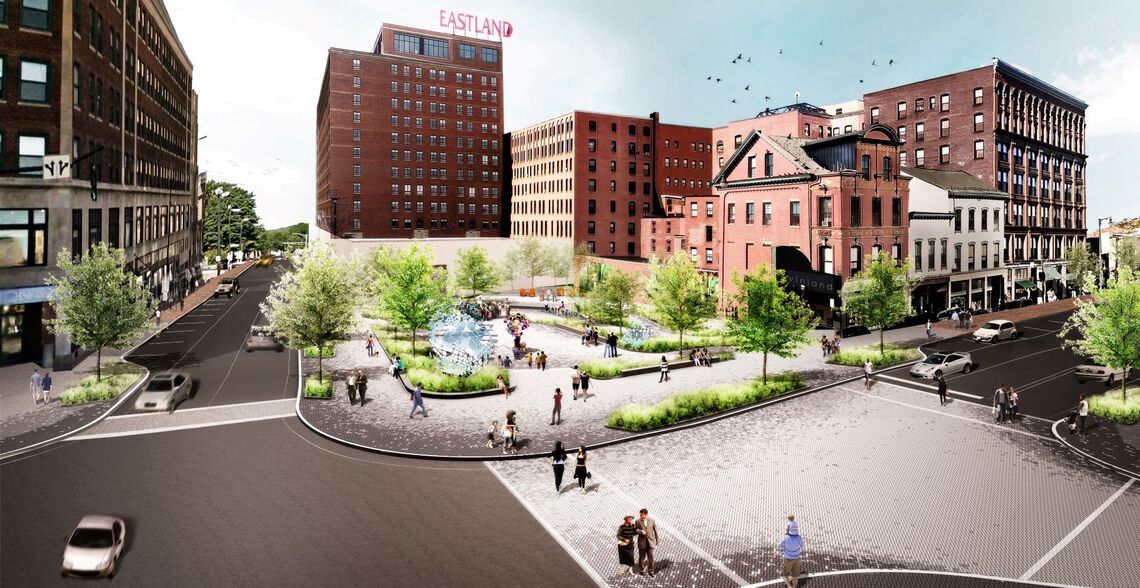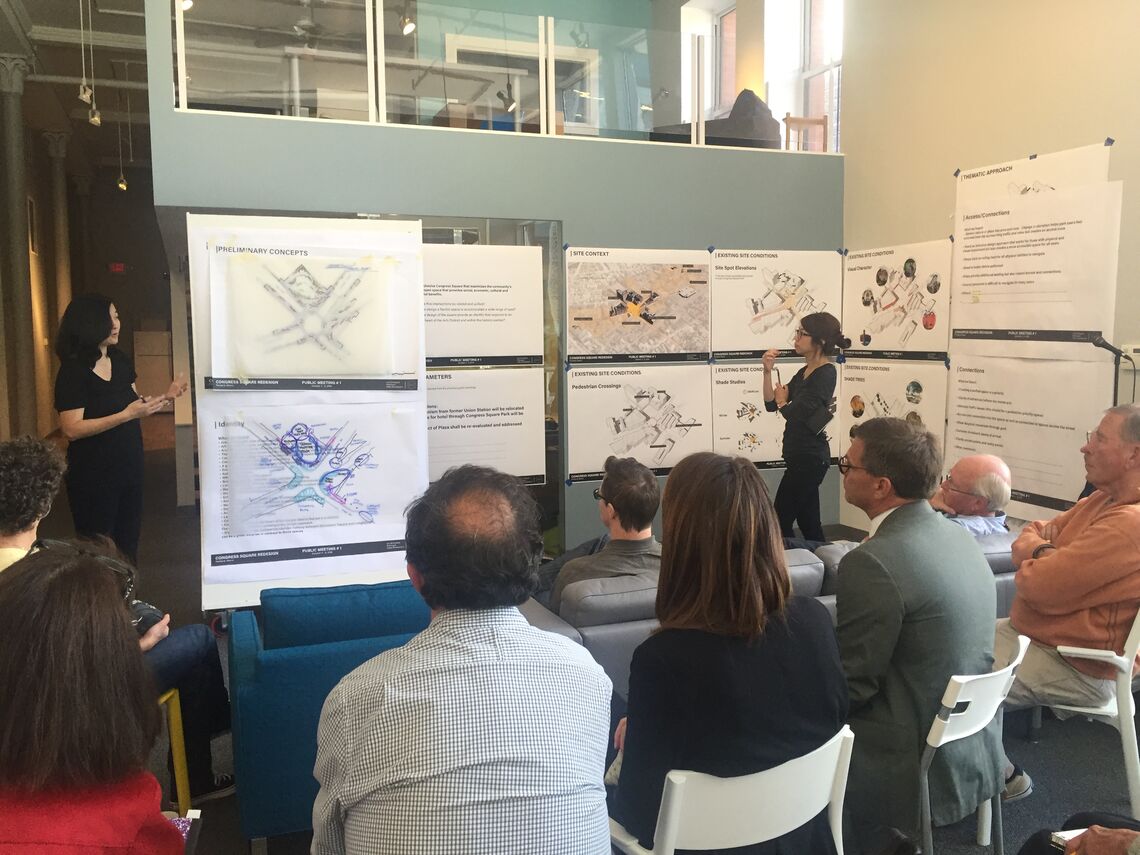 The direction of the project was defined by its unique collaborative approach. There was a high level of community interest and participation – neighborhood organizations, residents, nonprofits, arts organizations, and the business community have worked with the City of Portland for more than five years to develop a vision for Congress Square, creating an exciting and rare opportunity for design and art collaboration during the process. In addition, the project is a public/private partnership with three partners - the City of Portland, the Portland Public Art Committee, and Friends of Congress Square Park. WRT hosted multiple public meetings, and coordinated with public art consultant Sarah Sze to create a schematic design for the square.
The creation of an
outdoor sculpture by artist Sarah Sze will be integrated into the redesign.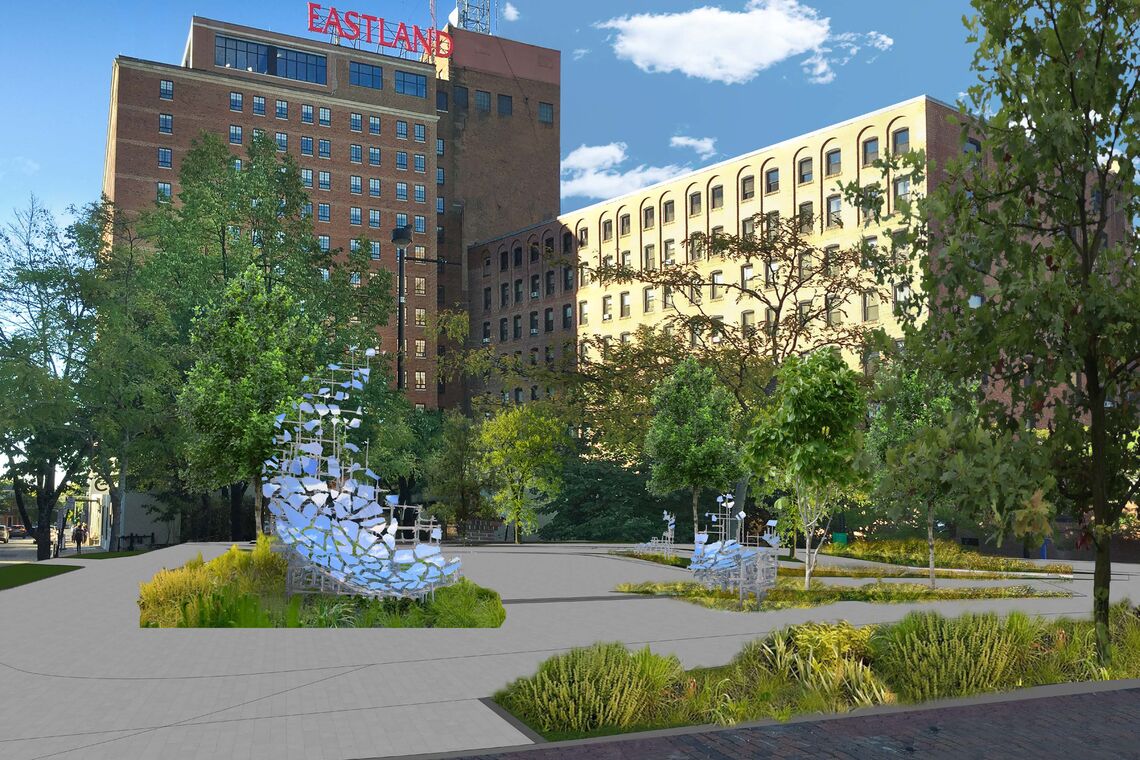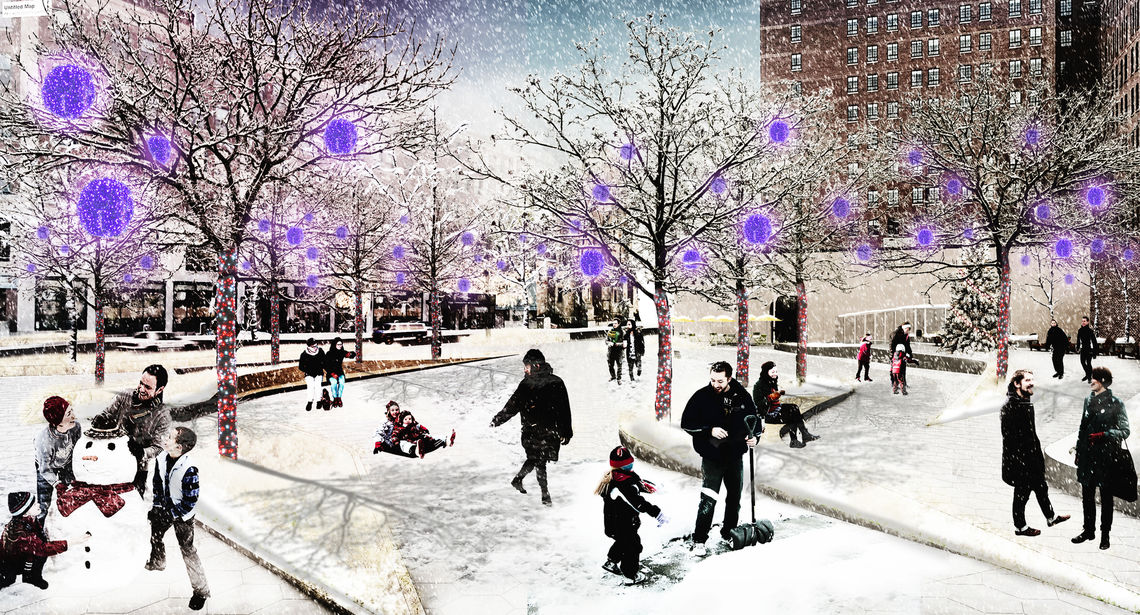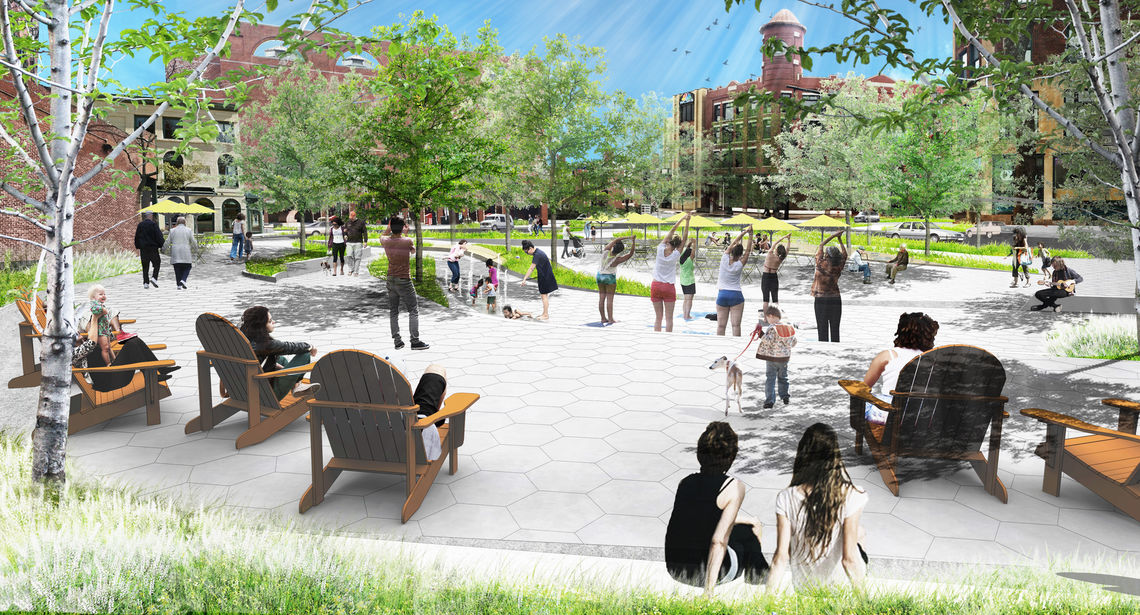 Year‐round, the Square provides a welcome break in the dense, historic district, where one encounters a range of activities including events and installations that celebrate local arts and culture, and foster spontaneity and informal gathering. As a gateway intersection, the redesigned Congress Square places priority on the pedestrian experience and safety while accommodating all transportation modes in an efficient manner.