FDR Park Redevelopment Master Plan
WRT is currently working with the Fairmount Park Conservancy and Philadelphia Parks and Recreation to create a master plan for the 348-acre FDR Park in South Philadelphia. The plan will investigate, analyze, and recommend approaches to enhance FDR's ecology, landscape, and built environments. It also seeks to create a shared vision for reinvestment among park managers, adjacent institutions, stewards, non-profits, and general park users.
The FDR Park Master Plan will be mindful of and responsive to: changing recreational patterns and land uses, historic landscapes and structures, climate change and sea level rise, current and future park operations and their facility utilizations, as well as growing needs for expanded amenities, programming, and concessions.
WRT's approach to the project considers three primary goals:
1.) Restore the Function. Productive hydrological functions of the landscape can provide ecosystem services for South Philadelphia and the City.
2.) Reclaim the Vision. As the park and its surroundings have transformed over time, something of the grandeur envisioned by the Olmsted Brothers' plan has been lost, but can be reclaimed.
3.) Renew the Impact. Contemporary recreation uses can complement, not hinder, the park's restored and reclaimed landscape.
WRT is directly engaging the Philadelphia community through our planning process, holding a series of workshops and community meetings to give citizens the opportunity to share their vision for the future of one of Philadelphia's greatest natural resources.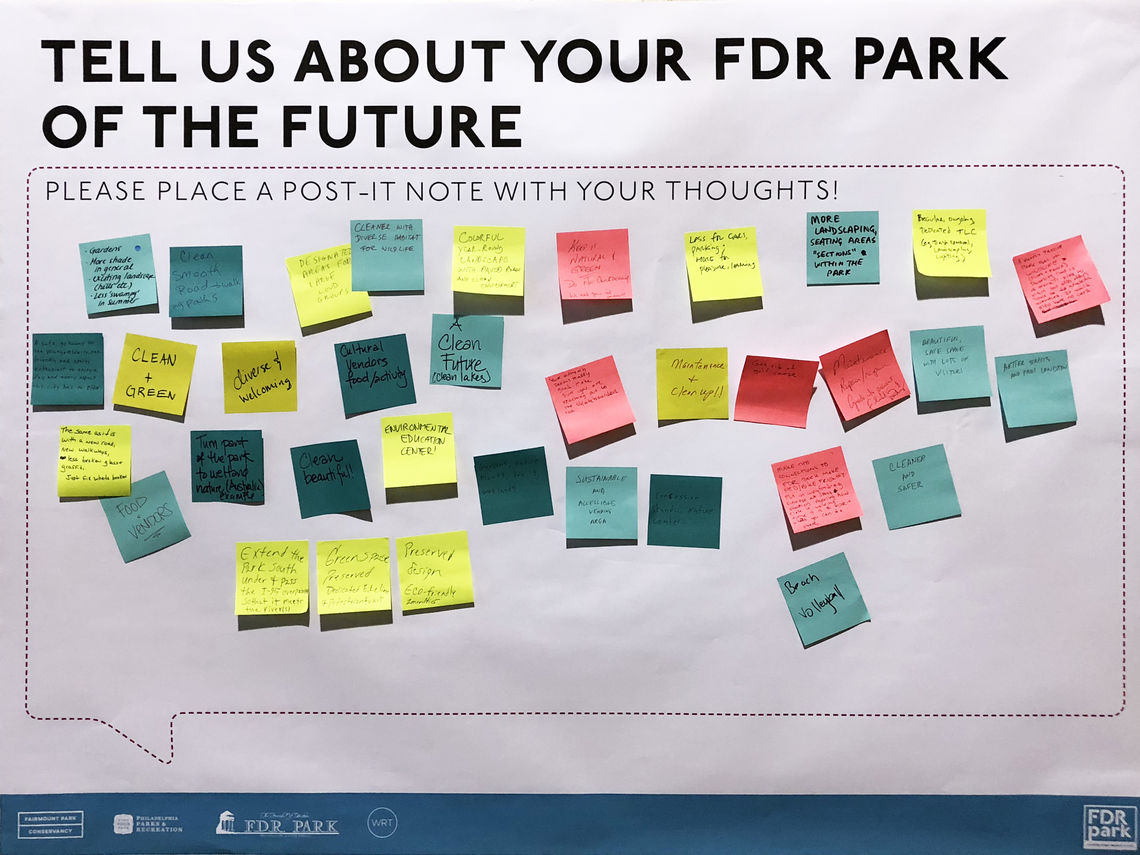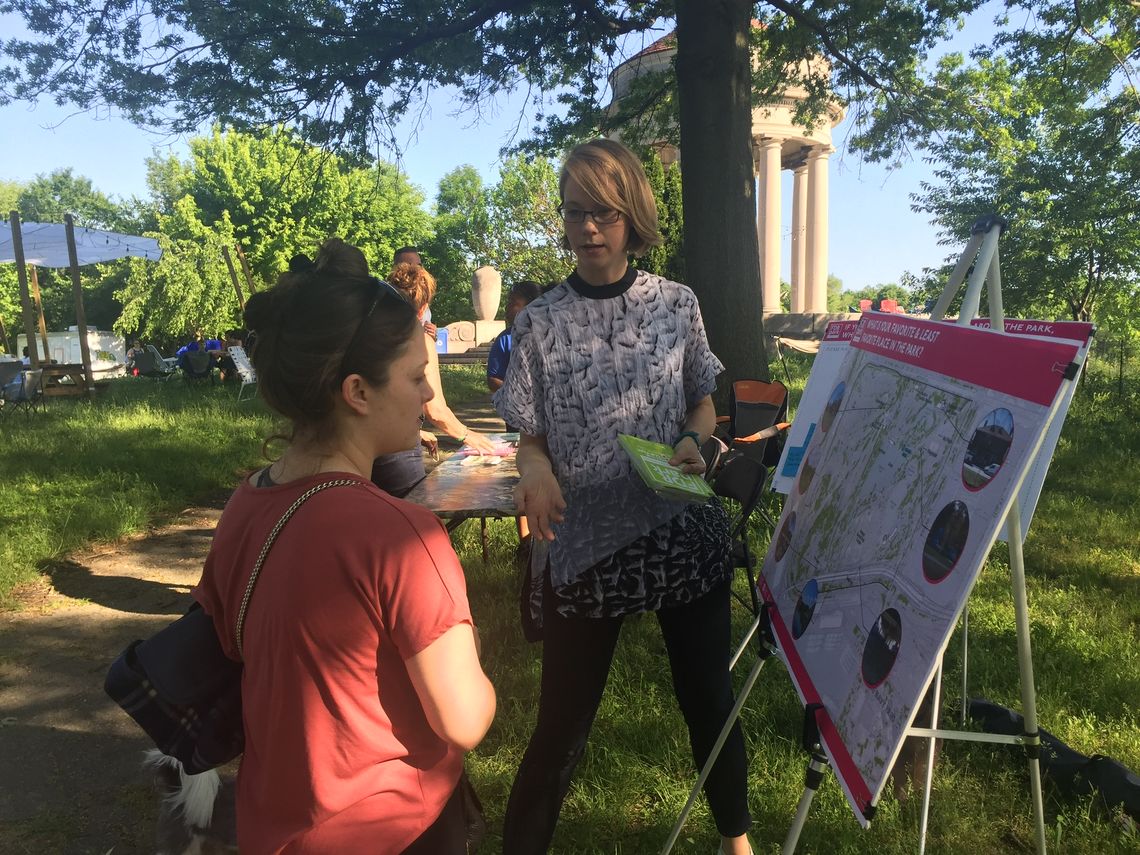 FDR Park Master Plan