The Haverford School Middle School
The Haverford School is an all-boys, independent, pre-kindergarten through 12th grade private school located in the Philadelphia suburbs. The new Middle School is a modern, integrated 21st century learning environment. Each element of the building was determined based on supporting the growth and education of the students. At 30,000+ square feet, the three-story building is almost double the size of the original Crosman Hall, allowing students to have spaces where they can collaborate and flex their creativity.  
Haverford Middle School (4k)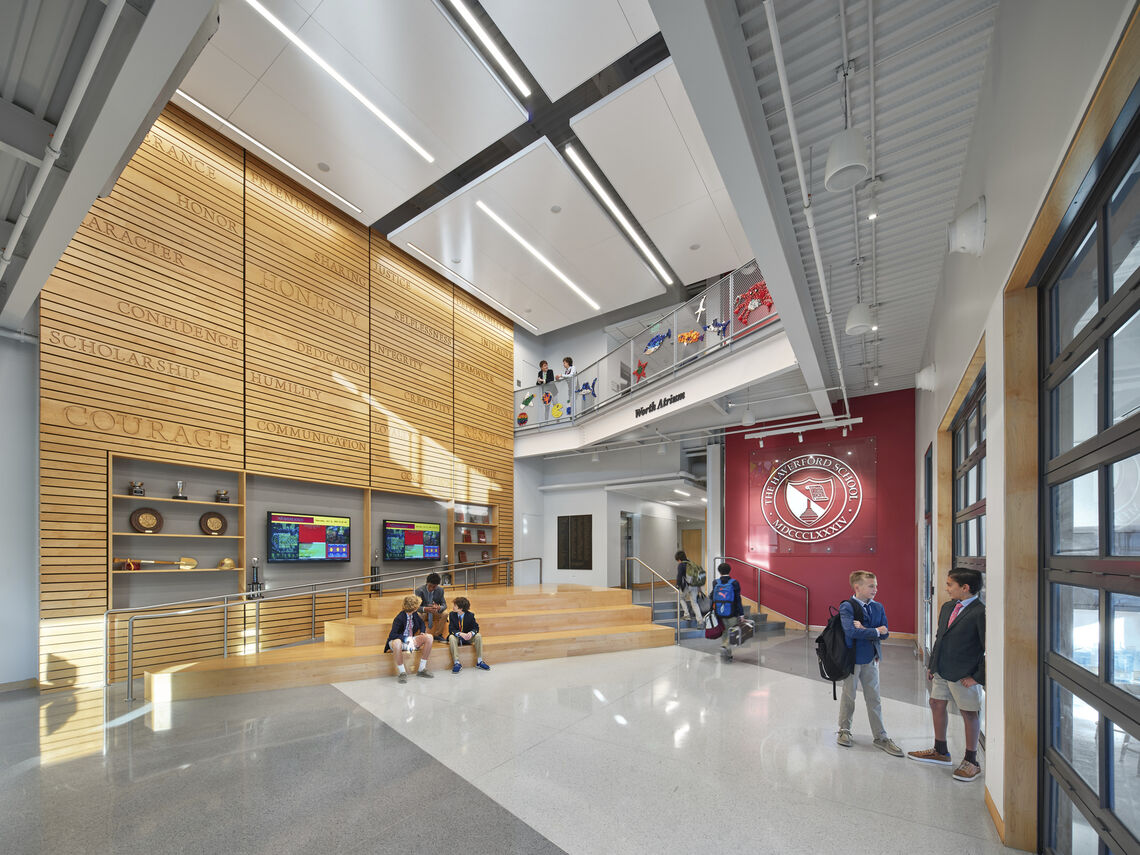 Gone are the days of crowded hallways and a building lacking a central gathering space. Instead, the new Middle School will serve as a dramatic gateway to campus with a prominent entrance and a welcoming, light-filled lobby. 
The three-story structure is organized around each grade level with spaces that allow for collaboration, creativity, and innovation. The lobby will serve as the heart of the building – an area for informal gatherings and impromptu Middle School
assemblies, with a large maker space that supports project-based robotics learning and experimentation. The upper level offers a range of individual and group learning and study options. These spaces are totally new to the Middle School community and flexible to morph and adapt to learning styles and teaching programs over time. Overall, the new middle school provides a 20% increase in dedicated and shared classroom and laboratory spaces and a 52% increase in per student square footage.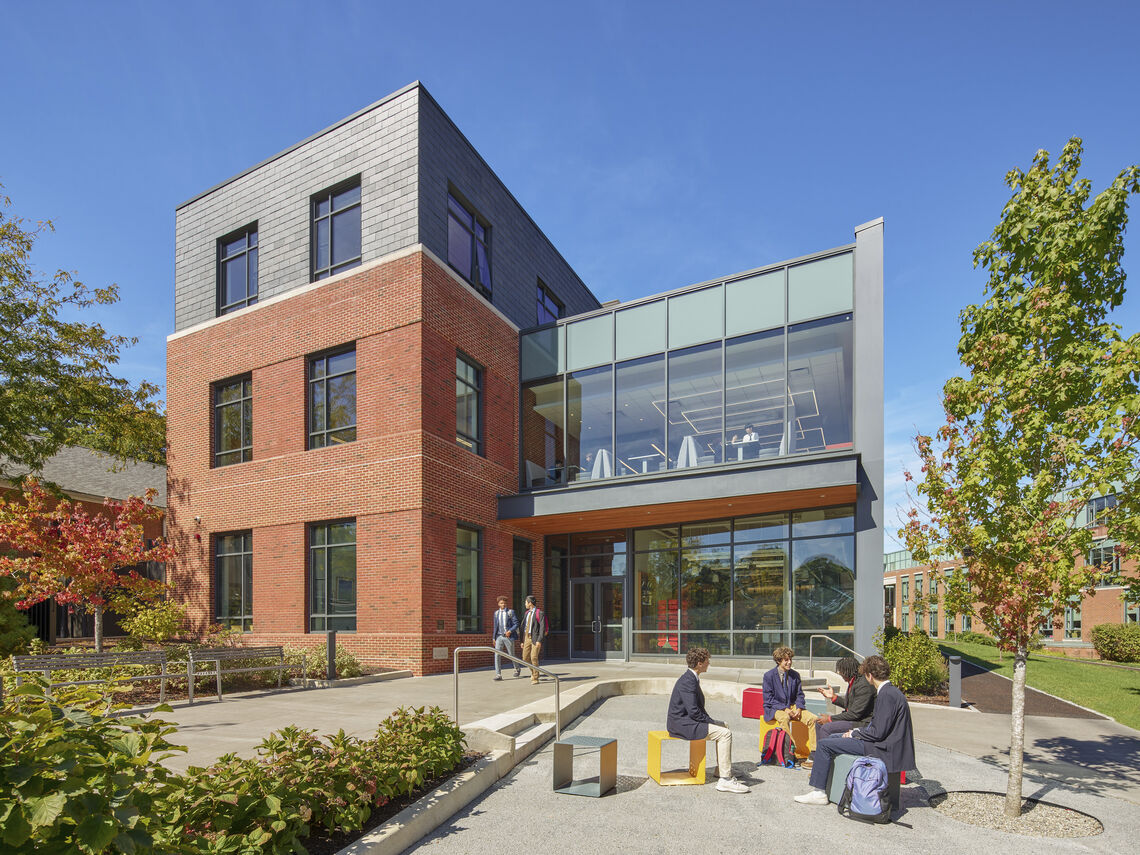 Responsive, sustainable school buildings are shown to lead to more engaged and productive students, making for higher attendance rates and a happier learning environment. The LEED Gold certified middle school includes a green roof, sustainable materials and finishes, enhanced daylighting, and more. The landscape design extends the learning environment outside, creating places for students to gather formally and informally outdoors.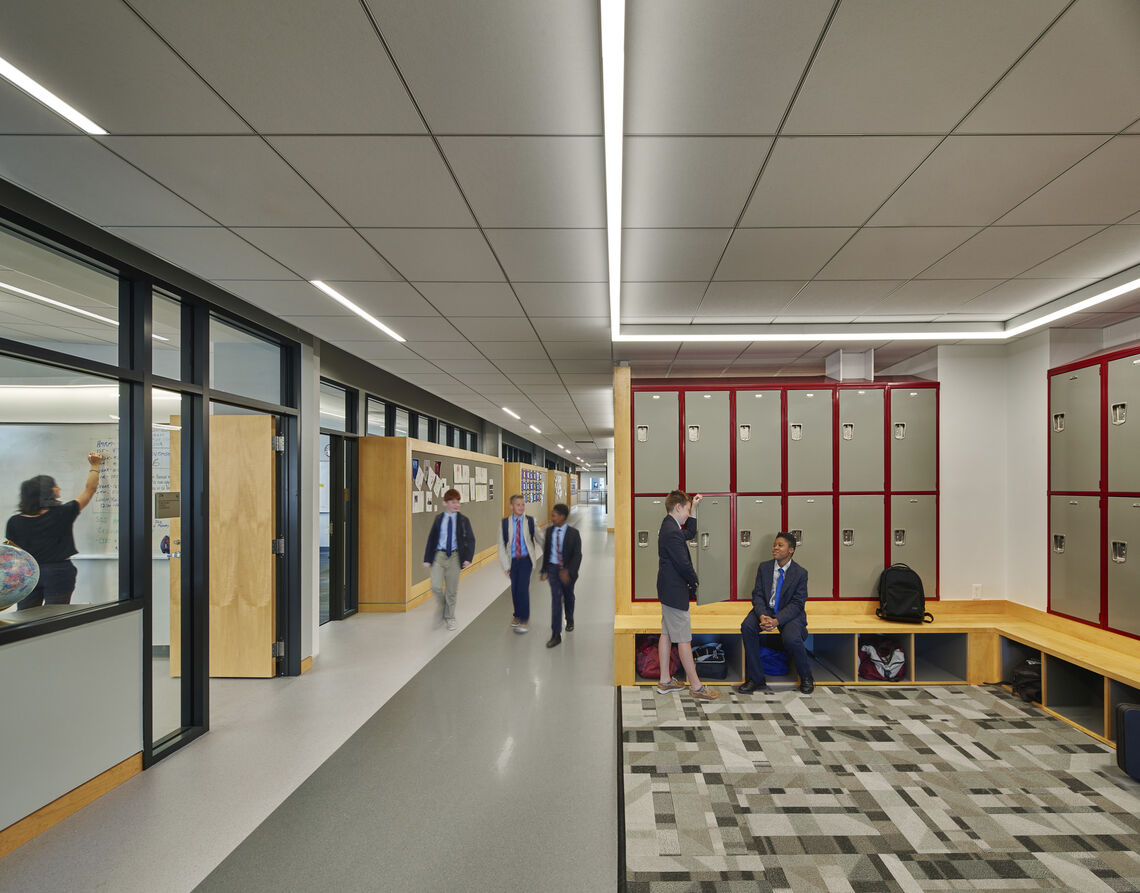 Each floor includes a student pod with custom-designed storage system a collaboration space surrounded by the core classrooms for that grade level (science, math, English, history). Every boy has access to a custom-designed storage system for his belongings, particularly important as boys focus on developing strong organizational skills.