Fashion District Philadelphia
Fashion District Philadelphia is the result of an extensive effort to revitalize the existing Gallery at Market East mall into a once-again vibrant mixed-use downtown Center City destination. This transformation is occurring through a complete renovation that integrates formerly disparate building elements into a unified and cohesive streetscape vision that resonates with commuters, workers, and shoppers alike.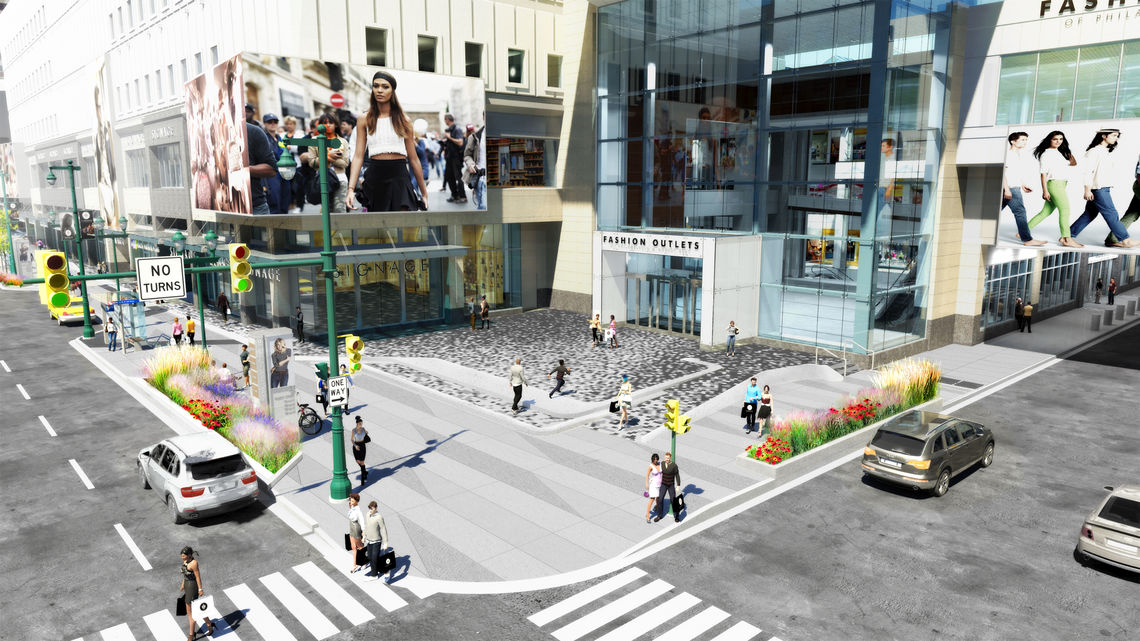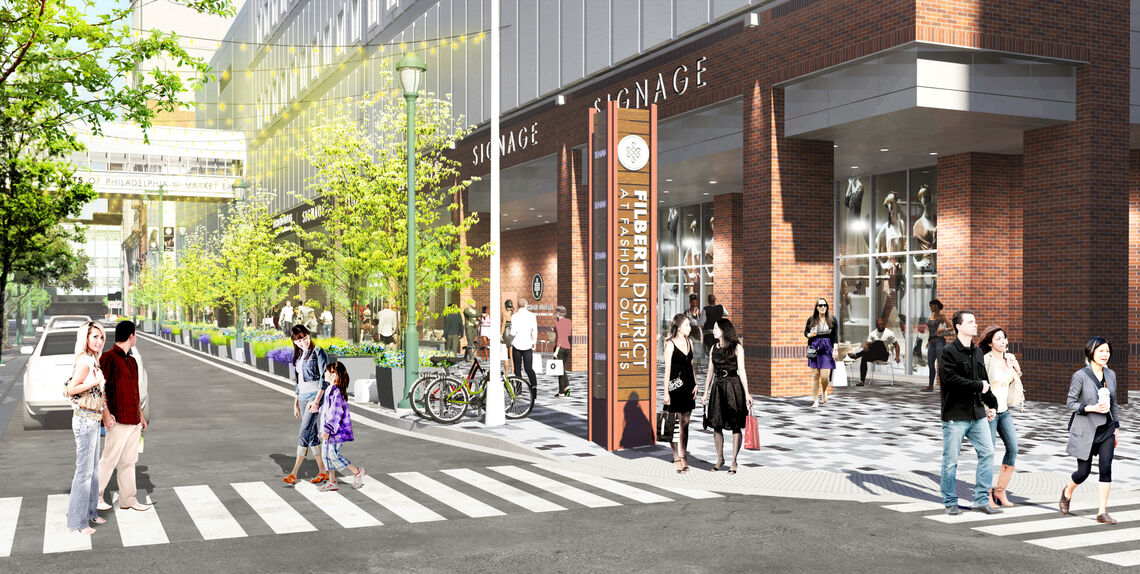 The public realm and pedestrian experience adjacent to the buildings was revitalized by a palette of new materials, consisting of concrete pavers, integrally colored concrete, contemporary paving patterns, and amenities such as benches, bike racks, advertising, and both digital and static wayfinding signage. The design team worked with the Philadelphia City Planning Commission and the Center City District BID, and the design supports the implementation of the "Complete Streets" program being instituted by the Philadelphia Streets Department.
The connection with the interior of the project is enhanced by the ability of restaurants to provide seasonal outdoor seating, while the new plaza and entry at 9th and Market Streets will provide flexibility for public events throughout the year.