The Master Plan for Germantown Academy upgraded and reorganized the 118-acre campus to create innovative programming opportunities. The plan focused on principles of sustainable design integration and reconnected the core campus to the natural environment — Wissahickon Creek and the adjacent wetlands and woodlands.
Following the adoption of the WRT campus master plan, a team of WRT architects and landscape architects designed and oversaw construction of the master plan's first phase of implementation: a new Academic Building for Grades 6-12, renovation of an existing administration building, the reconfiguration of all middle and upper school outdoor athletic facilities, and initial wetland restoration on the Wissahickon Creek's north bank.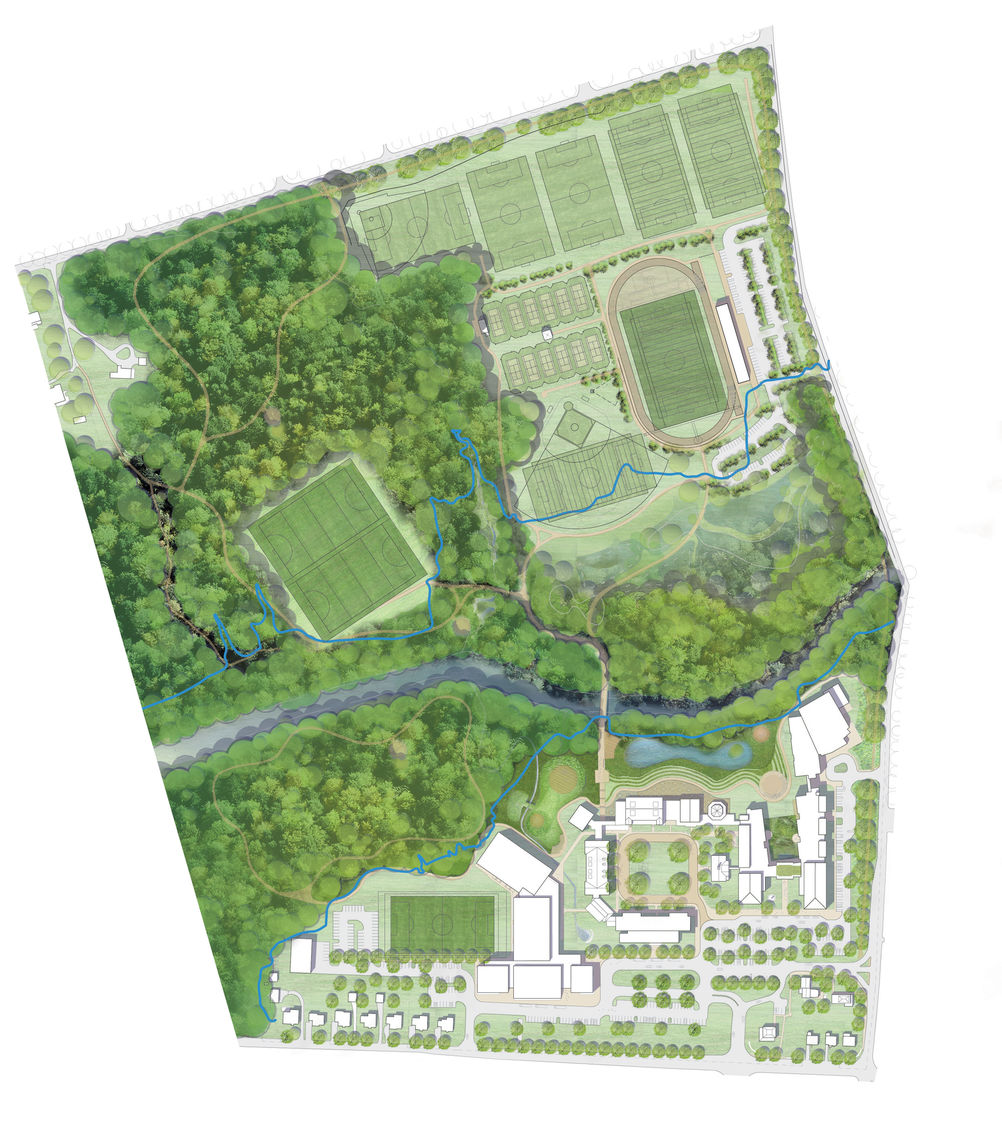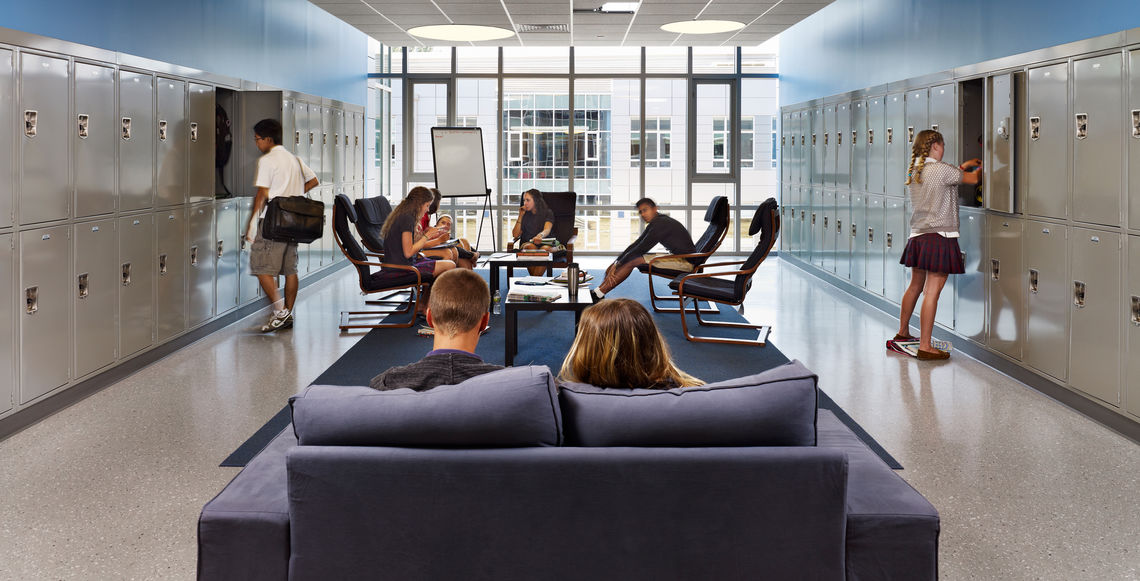 The new 160,000 SF Upper/Middle School incorporates the iconic administration building and creates completely new learning environments, seamlessly transitioning from traditional stone architecture to a more contemporary glass and metal architecture on the Creek side.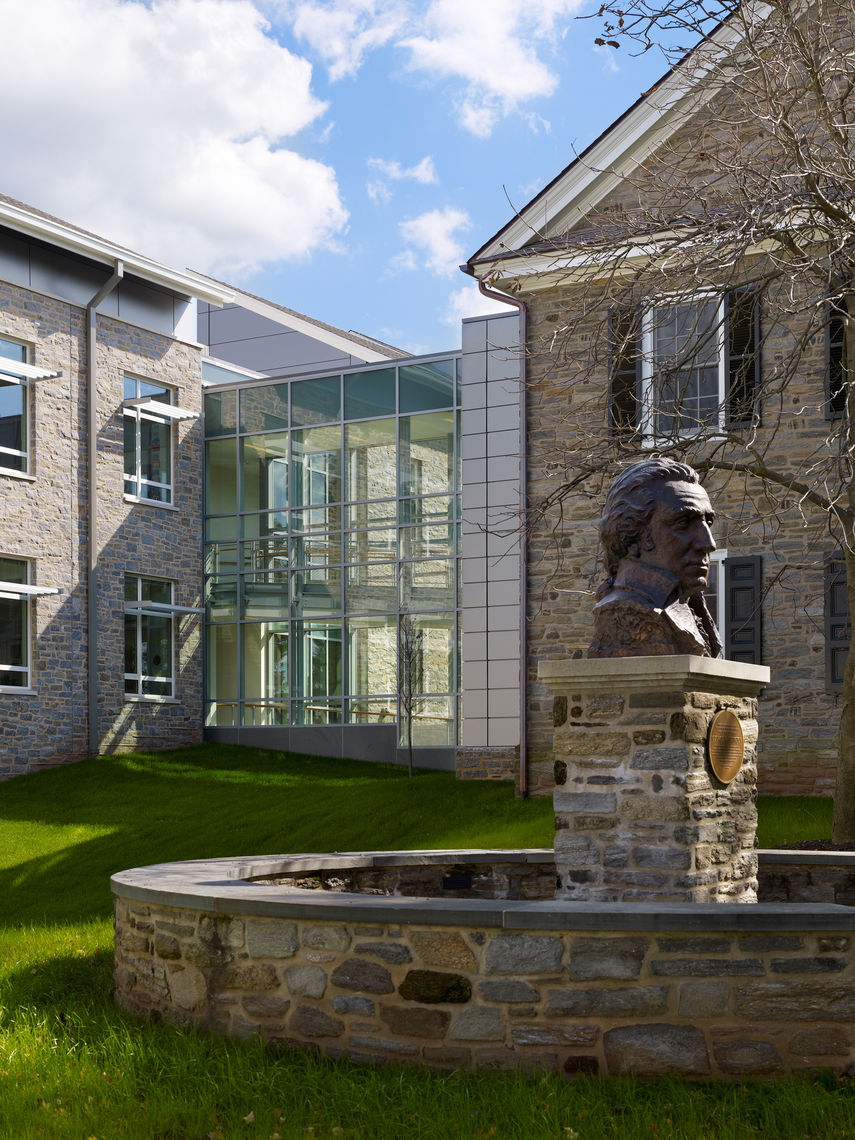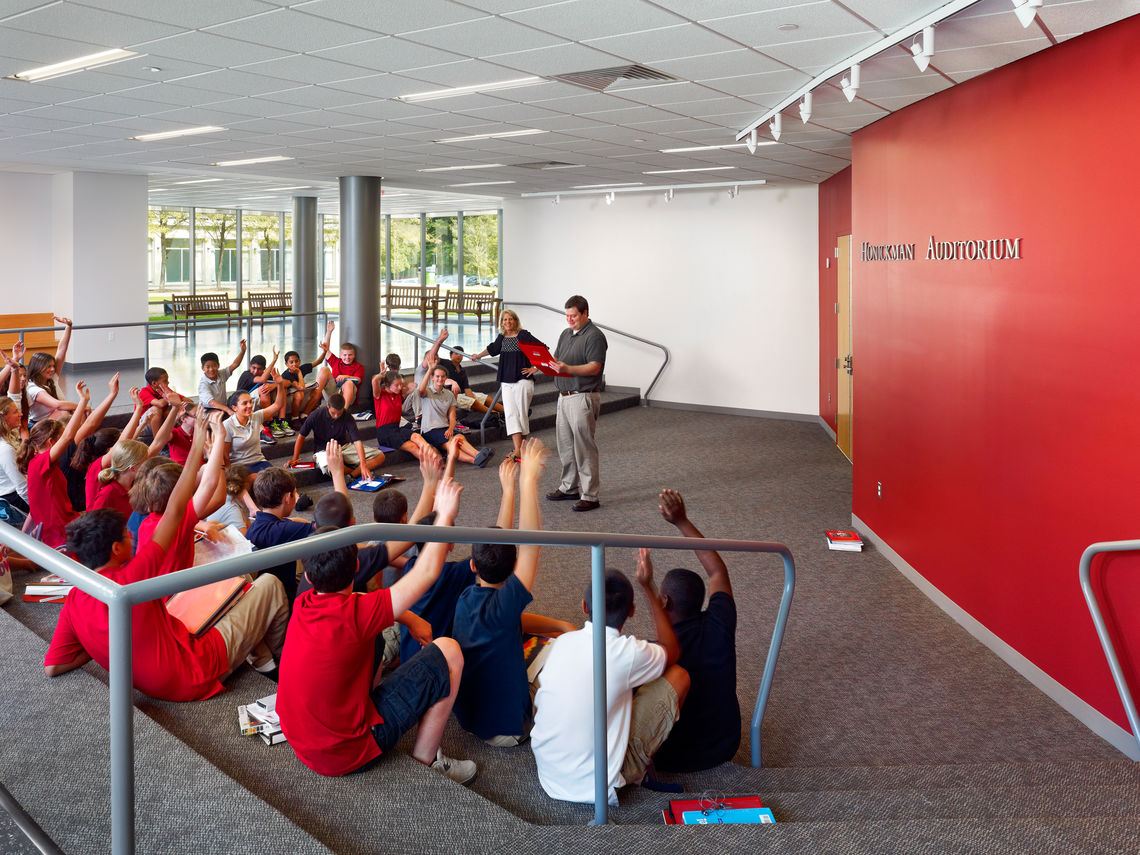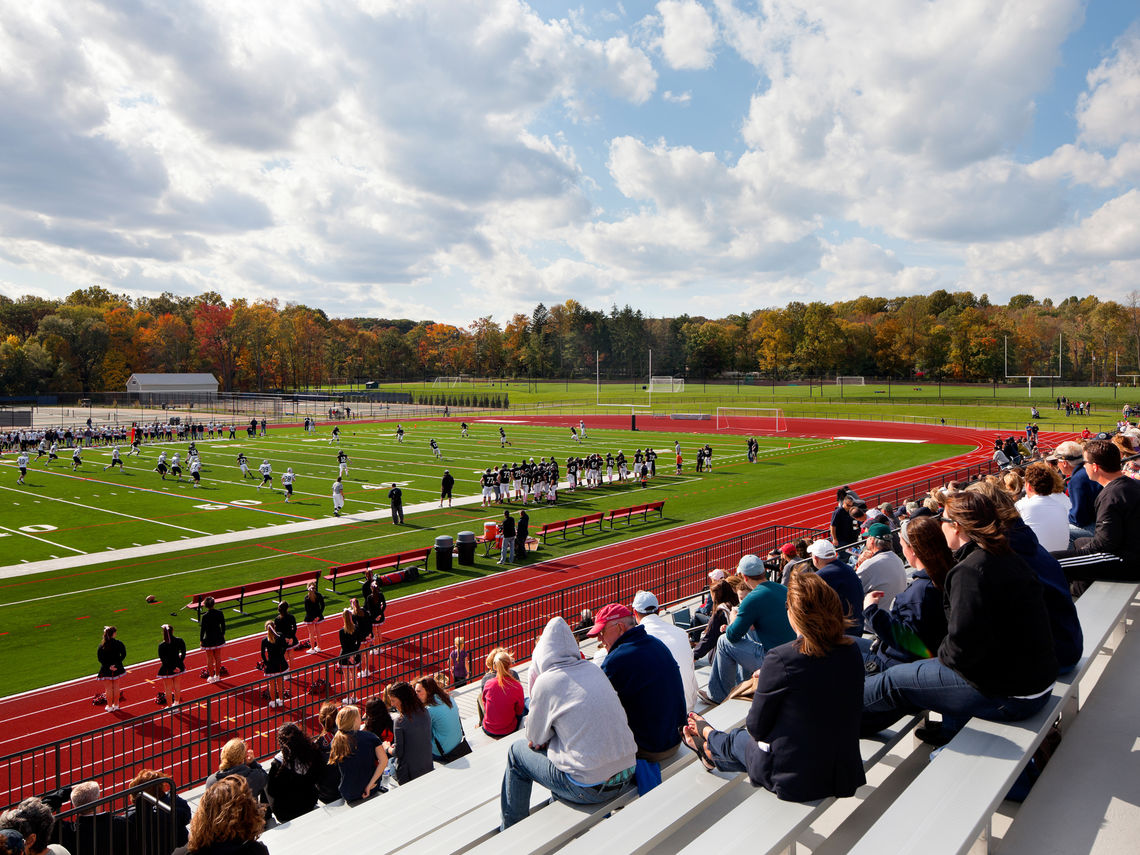 A central commons serves as the main entrance and gathering area, and an updated library and technology center form the new academic heart. The building incorporates a host of sustainable design strategies that extend its function as a teaching tool: rainwater harvesting systems and a green roof introduce storm water management techniques, green materials teach about natural resources, and advanced system controls display the functions and operations of the building. 
The layout maximizes day-lighting and campus views for the classrooms, and creates informal student spaces that allow circulation areas to also be filled with natural daylight. In addition, it creates outdoor courtyard spaces that connect science classrooms to the natural landscape and provide new outdoor programming opportunities.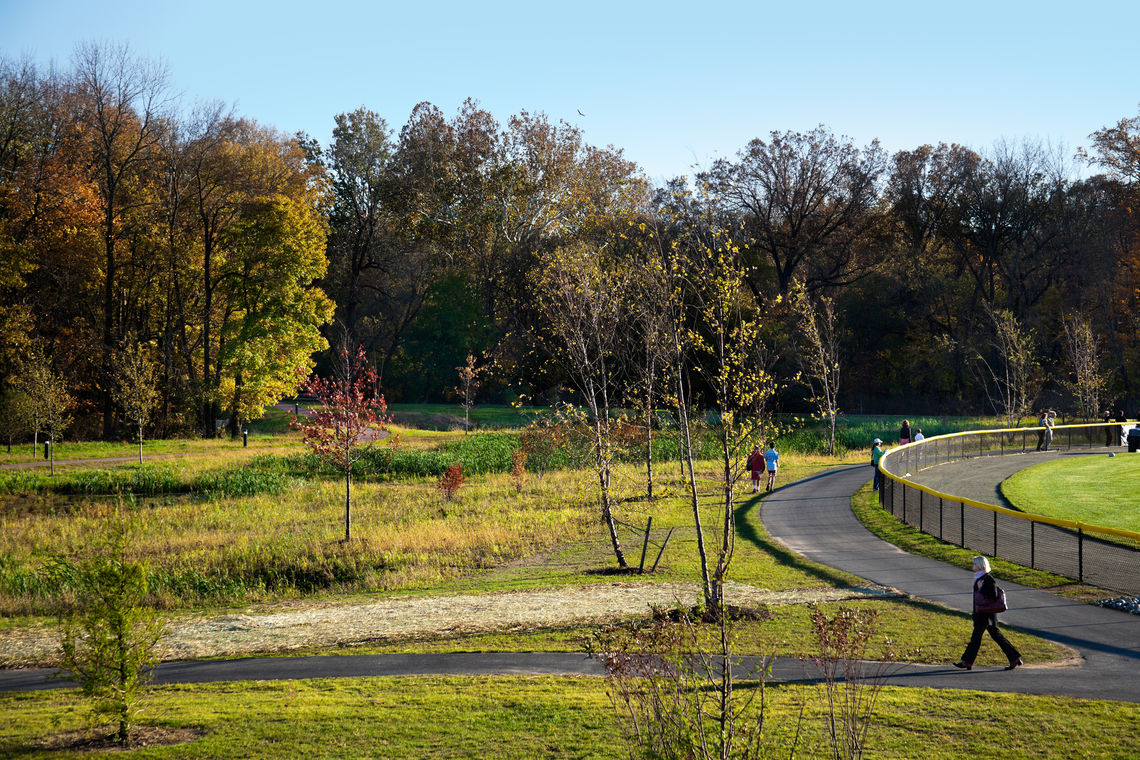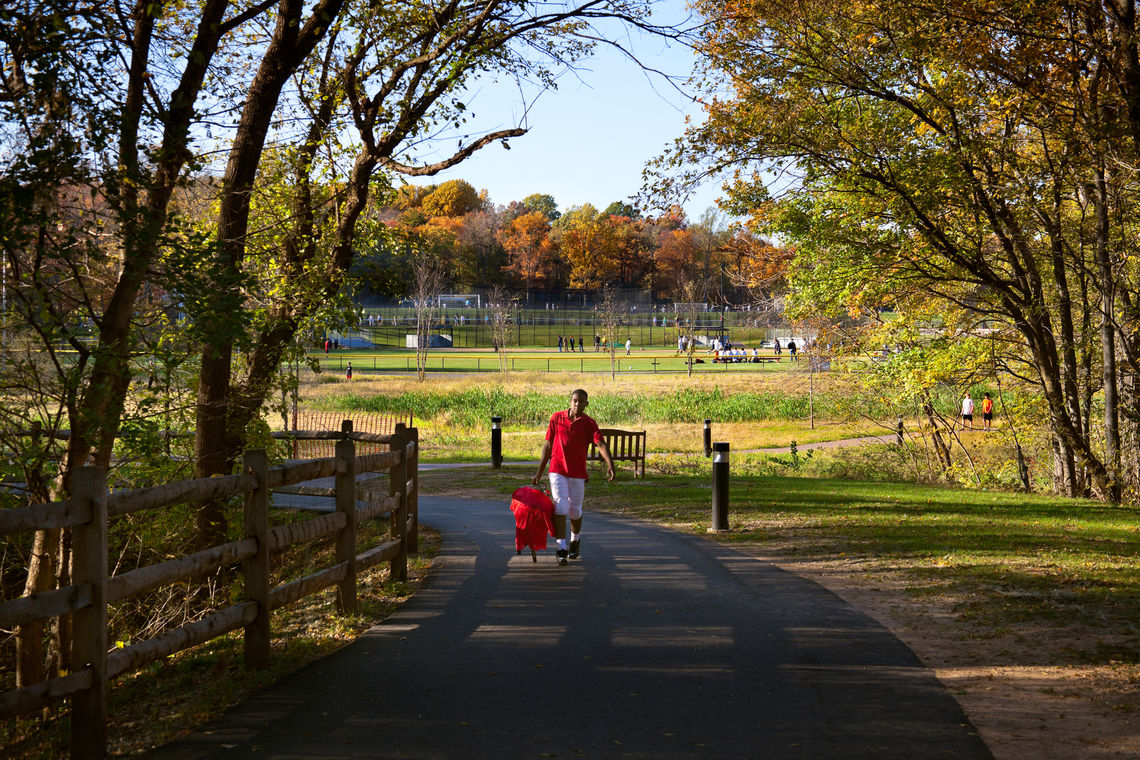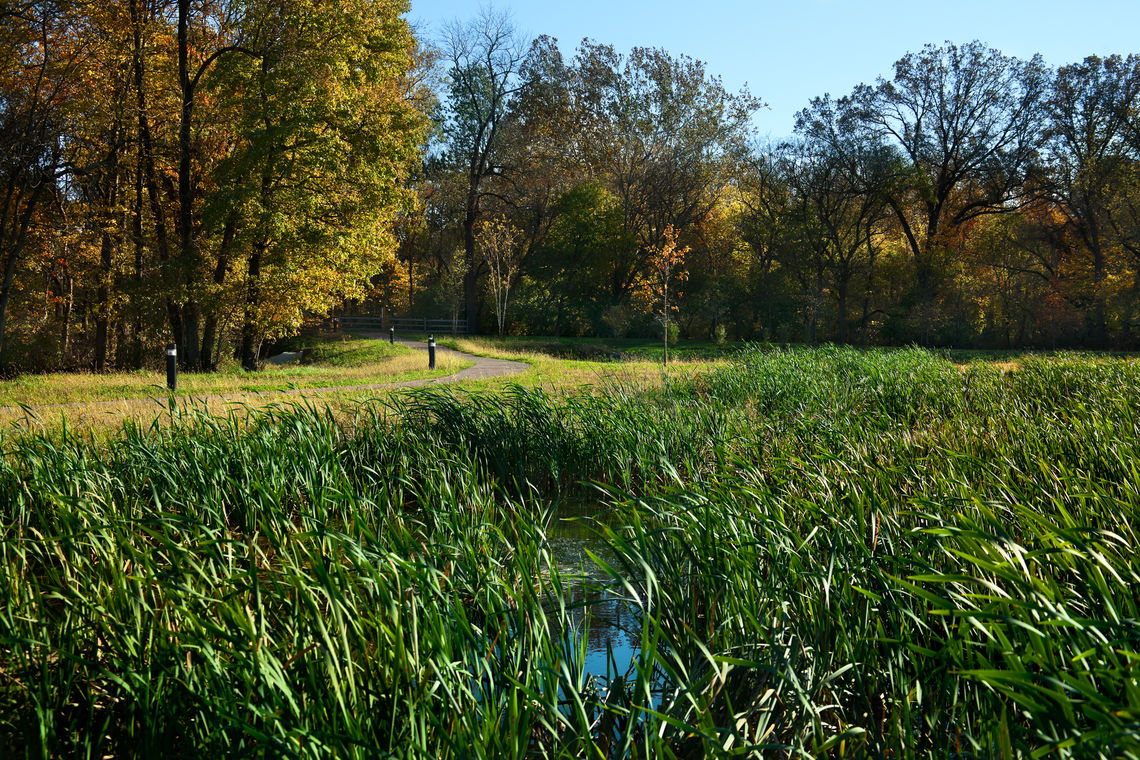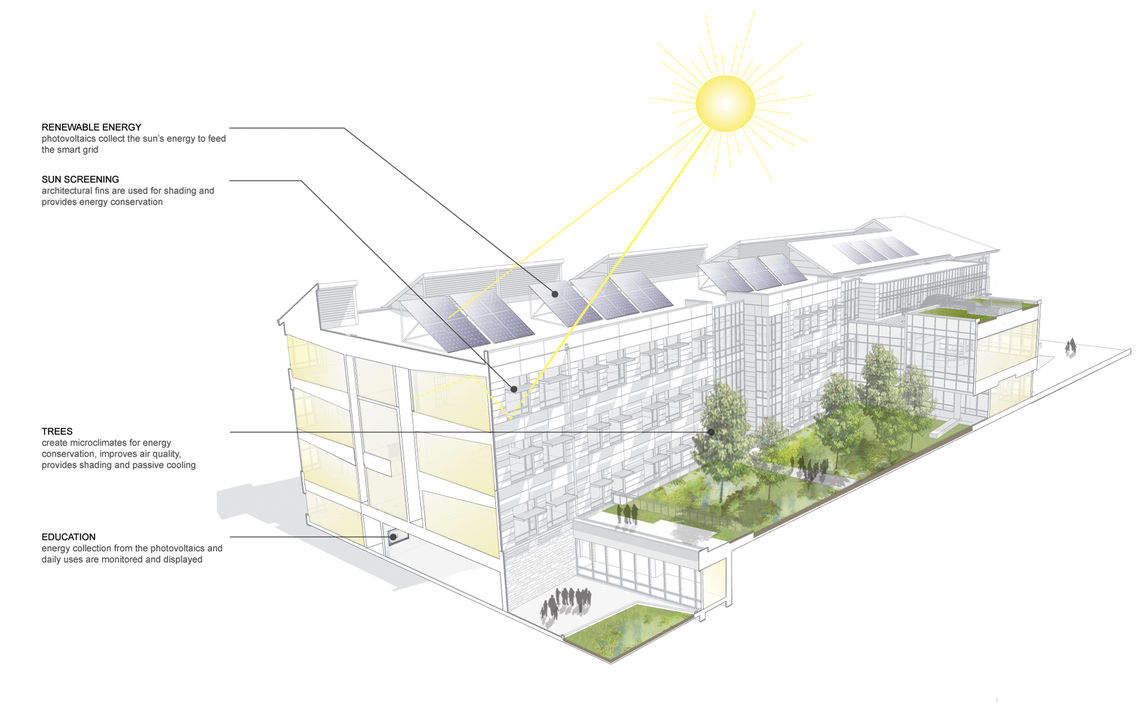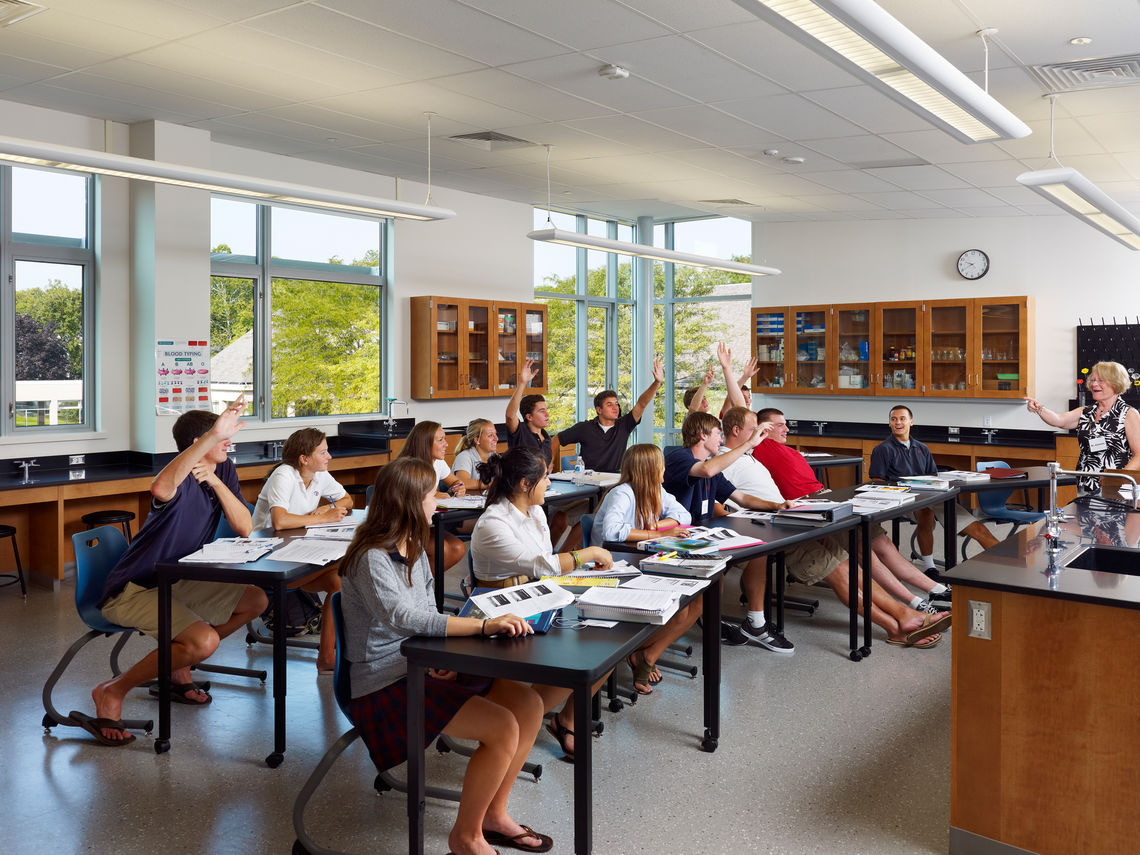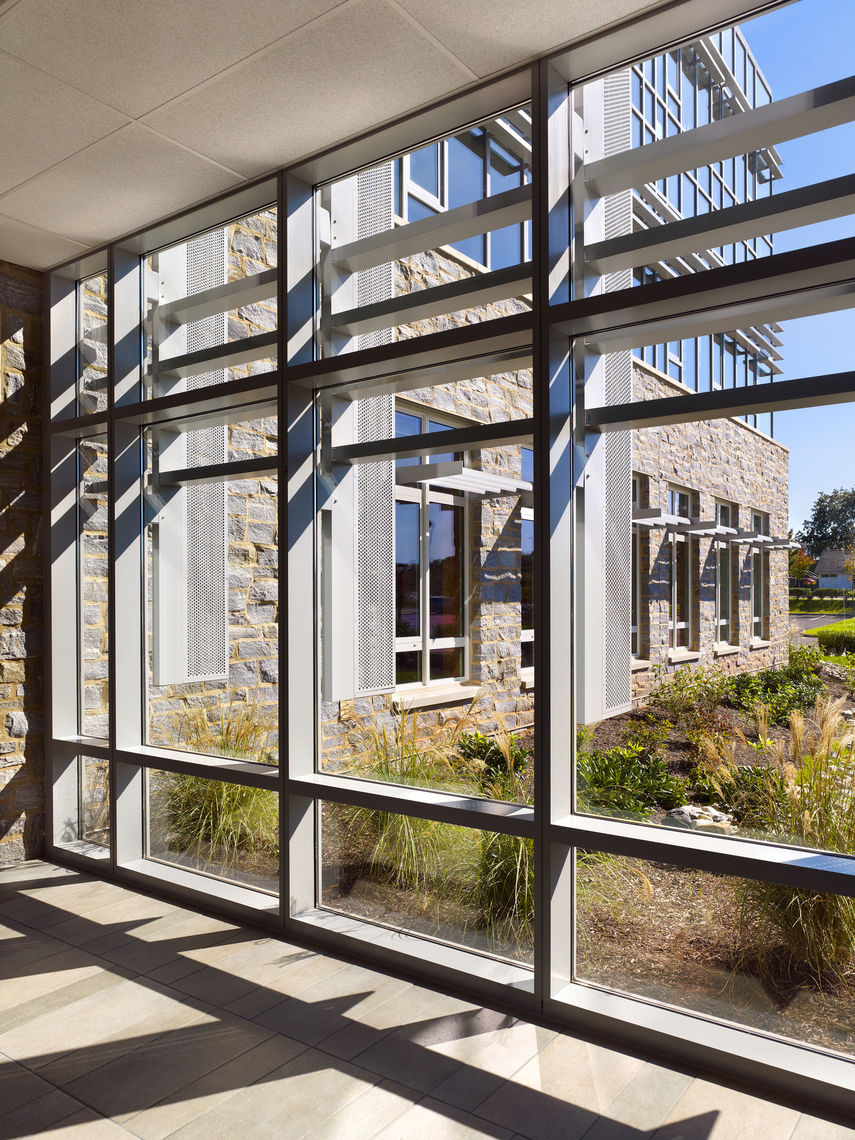 Building layouts maximize day-lighting and campus views for the classrooms.