Springside Chestnut Hill Academy McCausland Lower School
The 78,000 square foot McCausland Lower School is SCH's first major building project since the merger of the all girl's Springside School and all boy's Chestnut Hill Academy. Inadequate lower school facilities and a desire to develop a new vision and culture for the school positioned this building as the first priority in the phased re-visioning of the merged schools.
The new Lower School establishes a new direction for SCH's academic facilities by encouraging collaborative innovation by teachers, and makes the natural environment integral to the classroom and as a teaching tool.
The building is located at the edge of the campus, close to the preserved area of the Wissahickon Watershed. This siting allows the Lower School to have both environmental and recreational activities nestled along the preserve.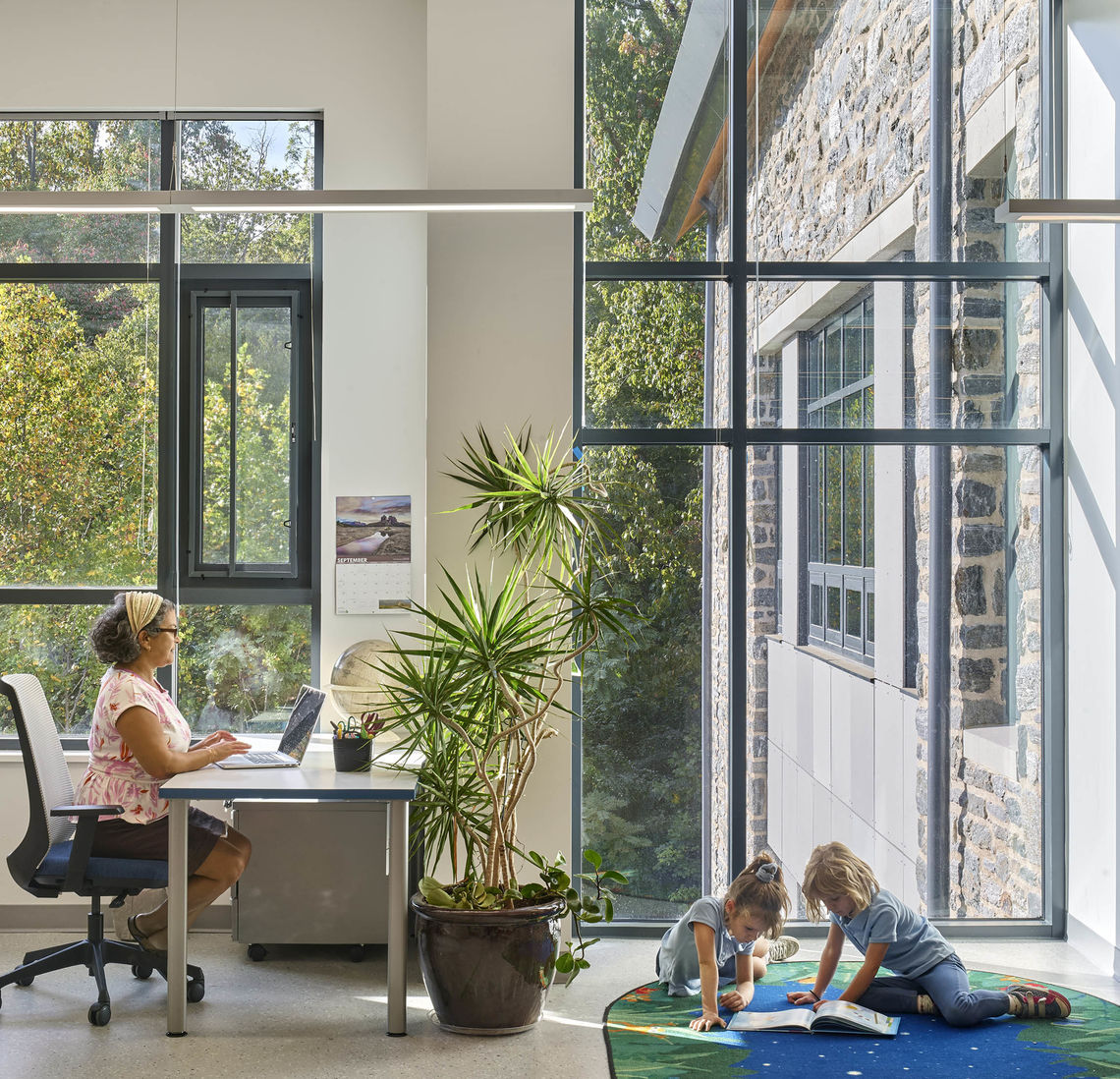 Springside Academy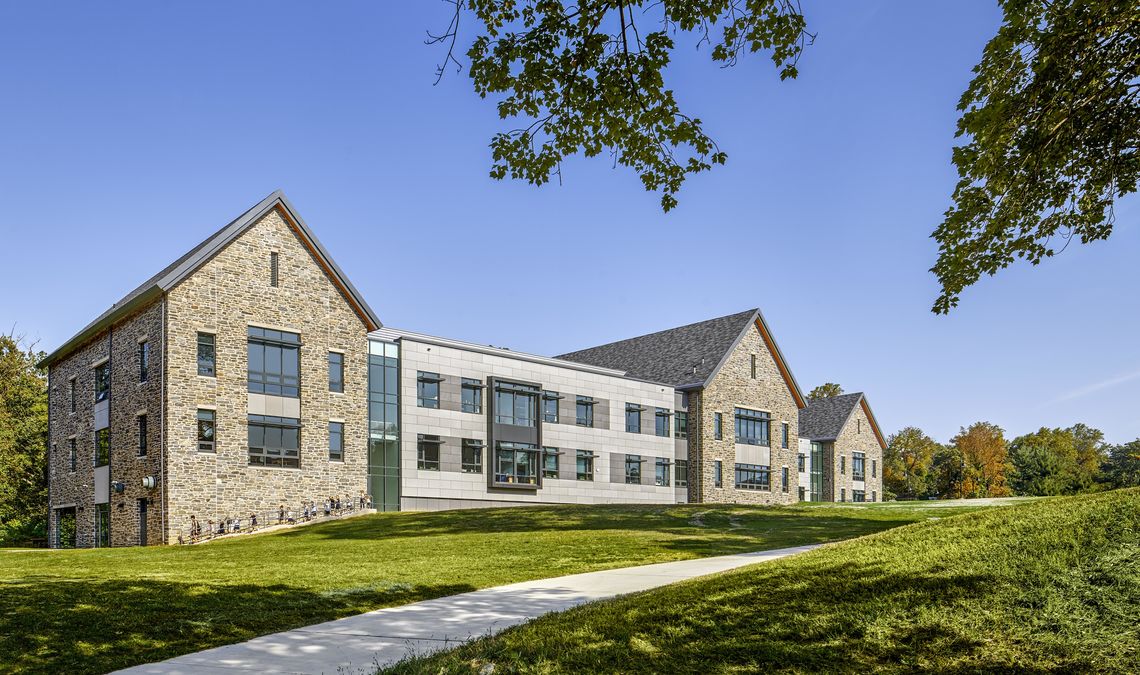 Springside Academy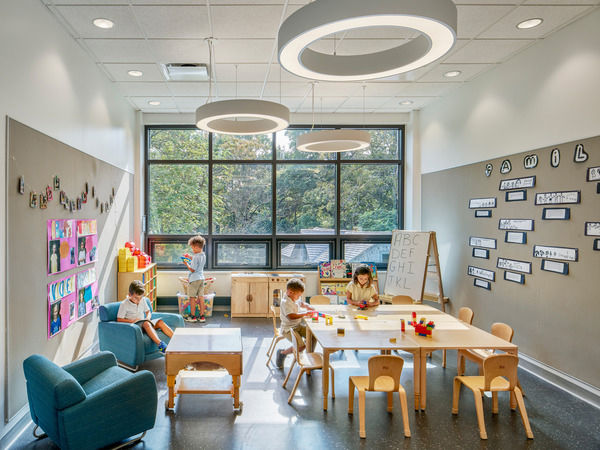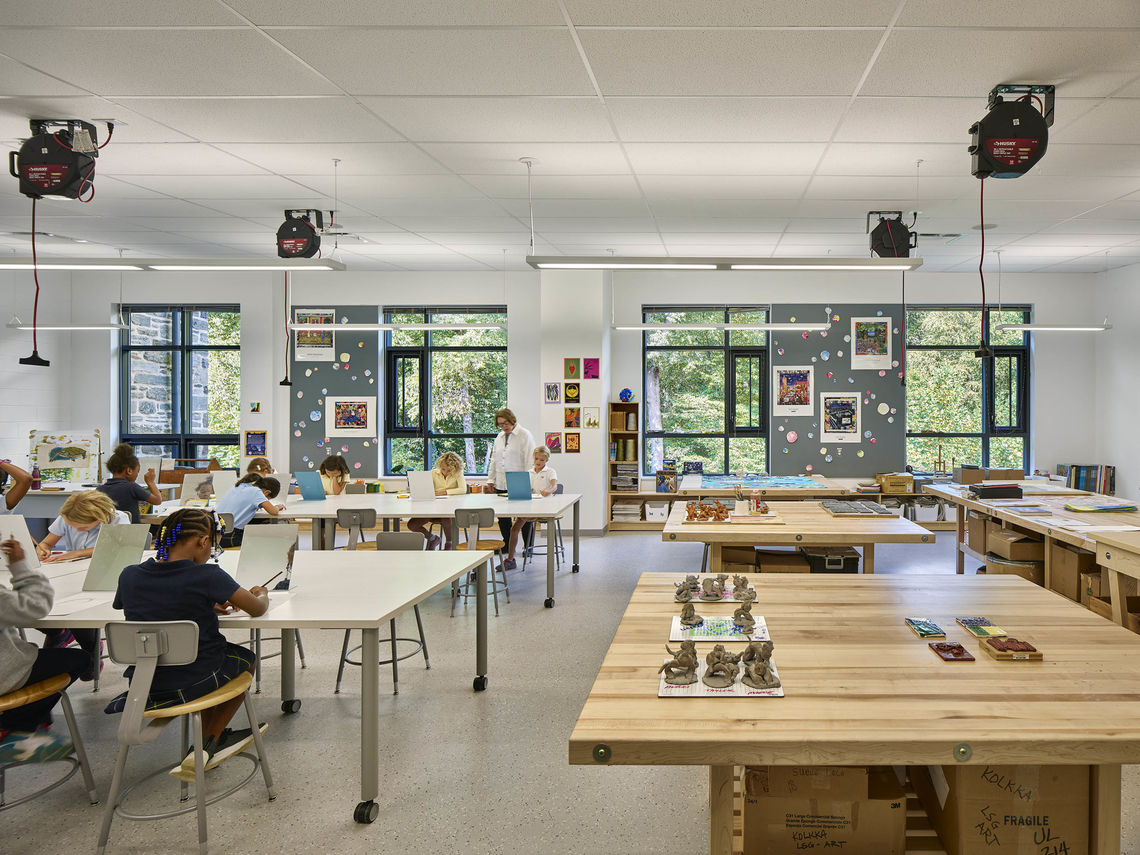 Springside Academy
The new Lower School is a single building with two wings—one for boys and one for girls. In the center of the building is a two-story entry pavilion that functions as a community hub with various seating areas and access to shared multi-purpose spaces and classrooms. From an operations standpoint, the sharing of co-ed common spaces and resources combined with the separate same-sex wings allows for a more efficient operation of the school.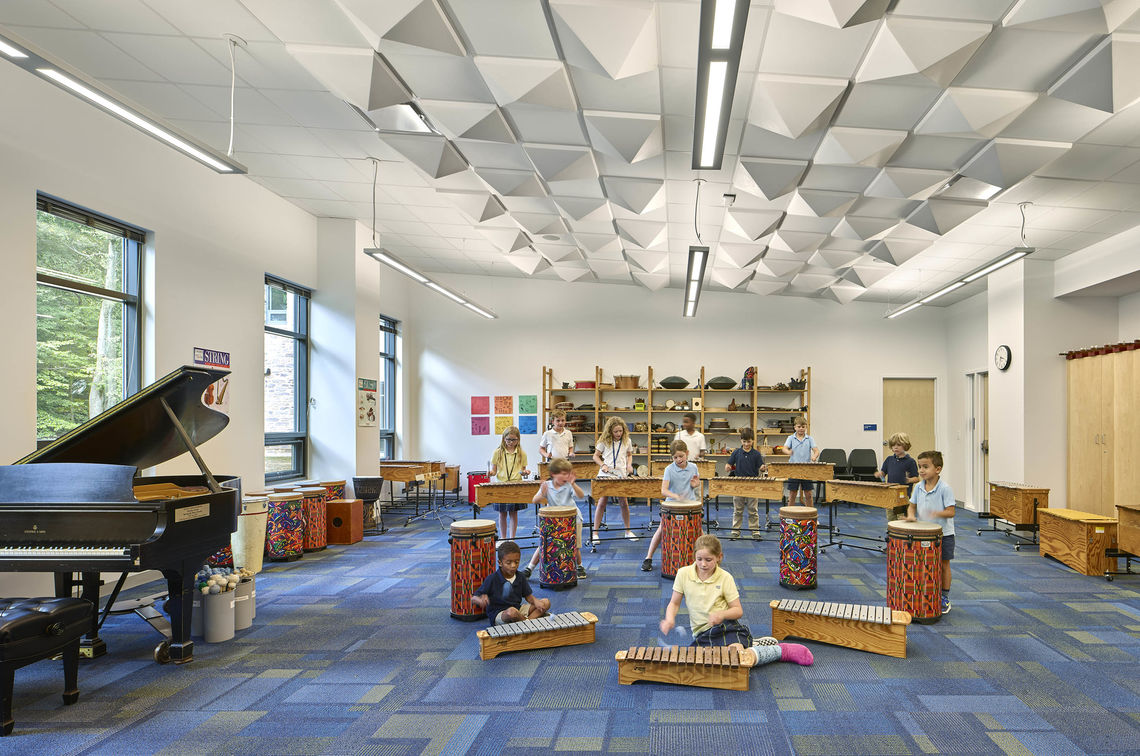 Springside Academy
Springside Academy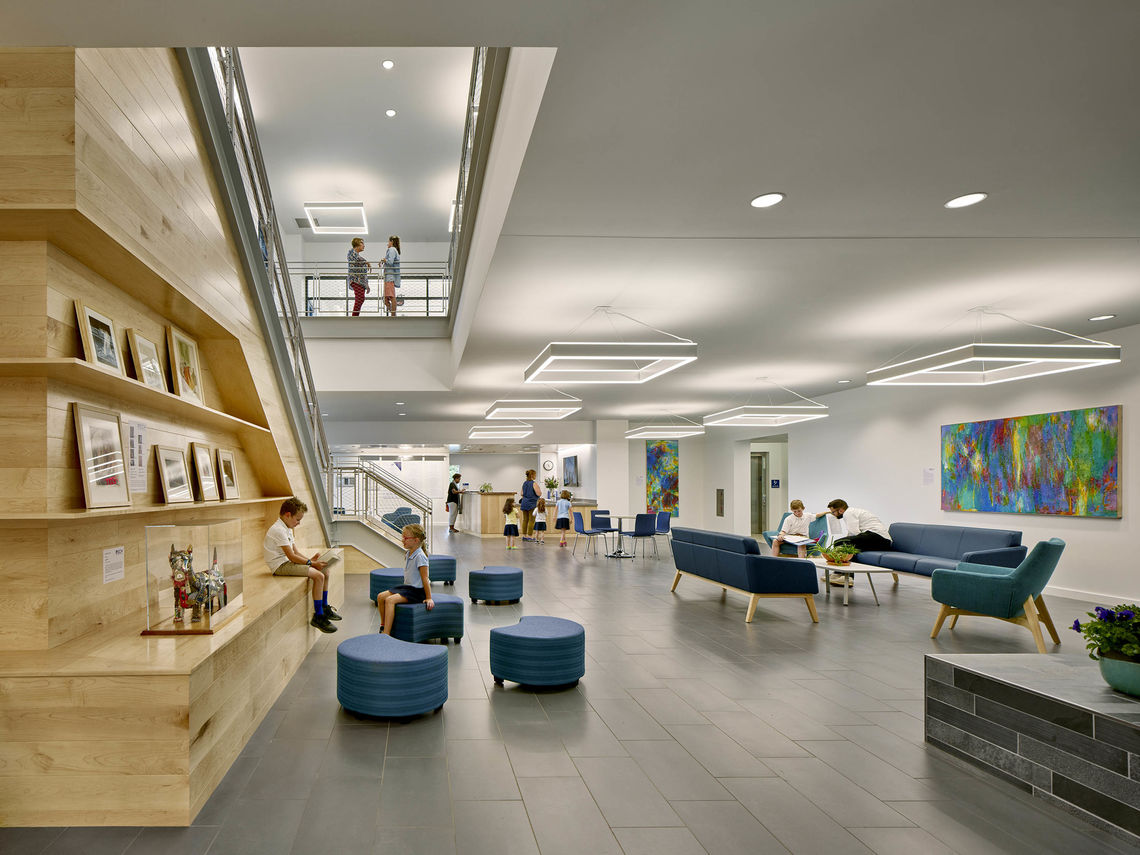 Springside Academy
When students and staff enter the McCausland Lower School & Commons, they are welcomed into a two-story atrium with multiple seating areas. This central space acts as a community hub, encouraging students to gather around the fireplace, sit together on the stairs to the second floor, and take part in group activities in the large multi-purpose room upstairs.
The design was a collaboration between WRT and NewStudio Architecture.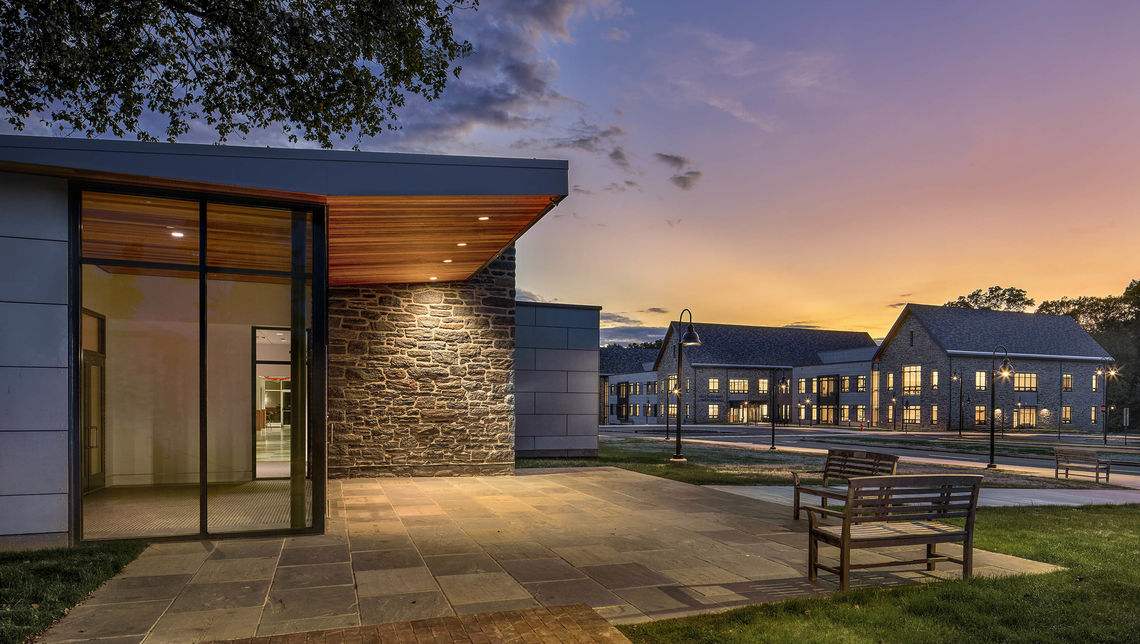 Springside Academy