Adjacent to the campus of Temple University, this 4.5-acre site in Philadelphia is transforming into a mixed-use, privately owned housing development for 2,500 students. The Phase 1 building engages the edge of the campus with a 14 story vibrant mixed-use retail center with apartments for 800 students. As a response to the narrowness of the Phase 1 site, the building attracts and engages people on both a pedestrian scale and a city block scale through the strategic location of color. This structure's lively appearance has become a unique addition to the campus while acting as an icon visible from downtown and other surrounding areas.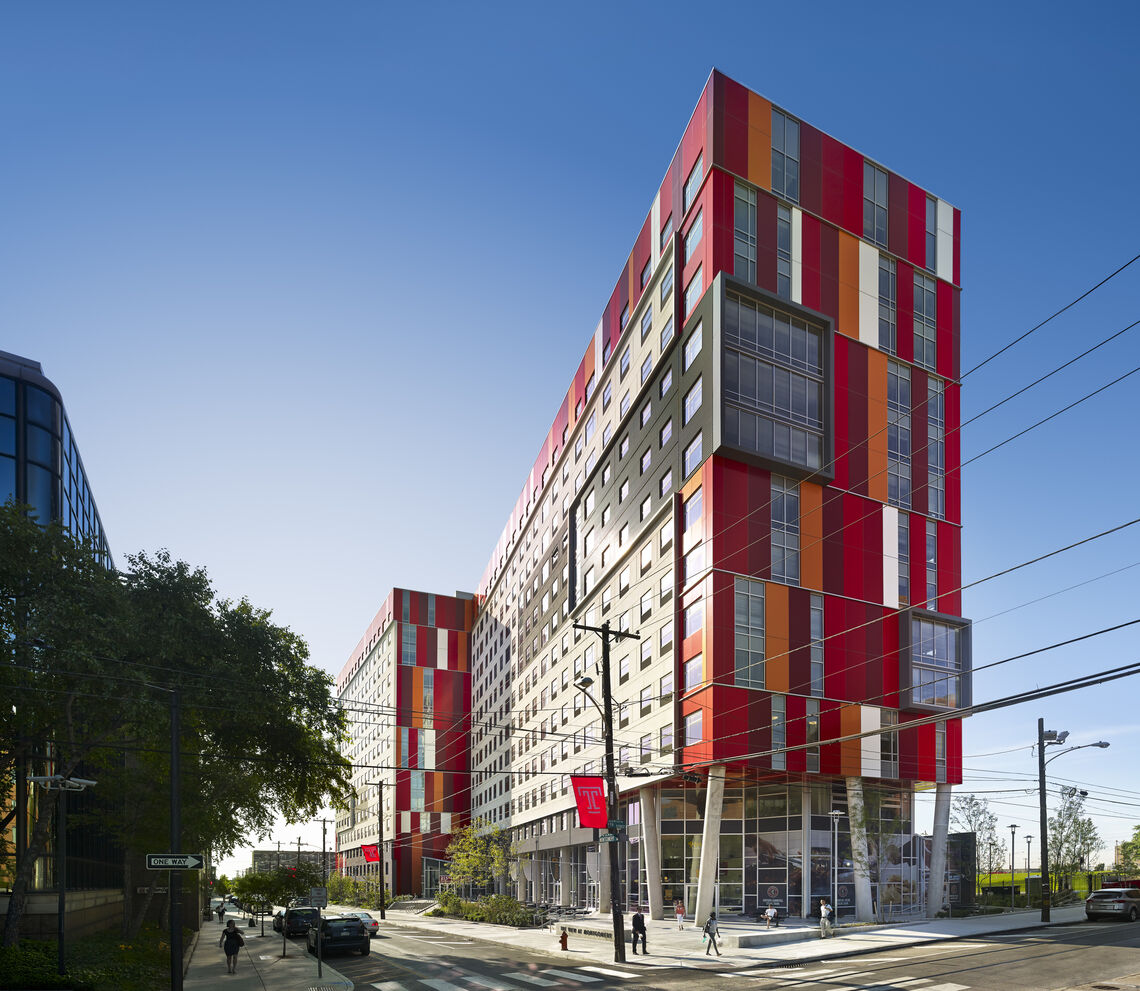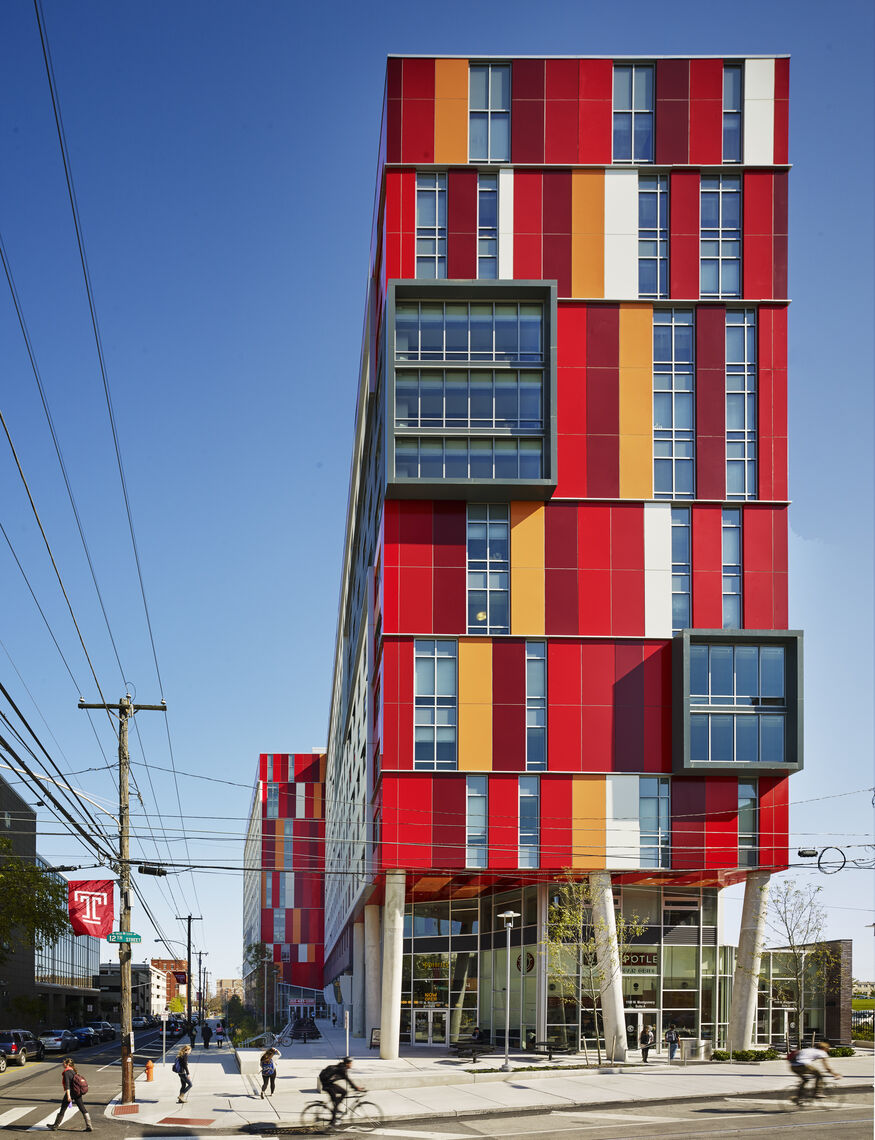 http://www.halkinmasonphotography.com

Wanamaker (The View at Montgomery)
Set in the context of a transitioning once-drab neighborhood, the impactful color brings a fresh breath of energy and delight. The approach to the building entrance is from the north-east, and pulls visitors and residents directly from the heart of the campus towards the central crystal-like entrance vestibule, located between a landscaped buffered street and a glassy retail band.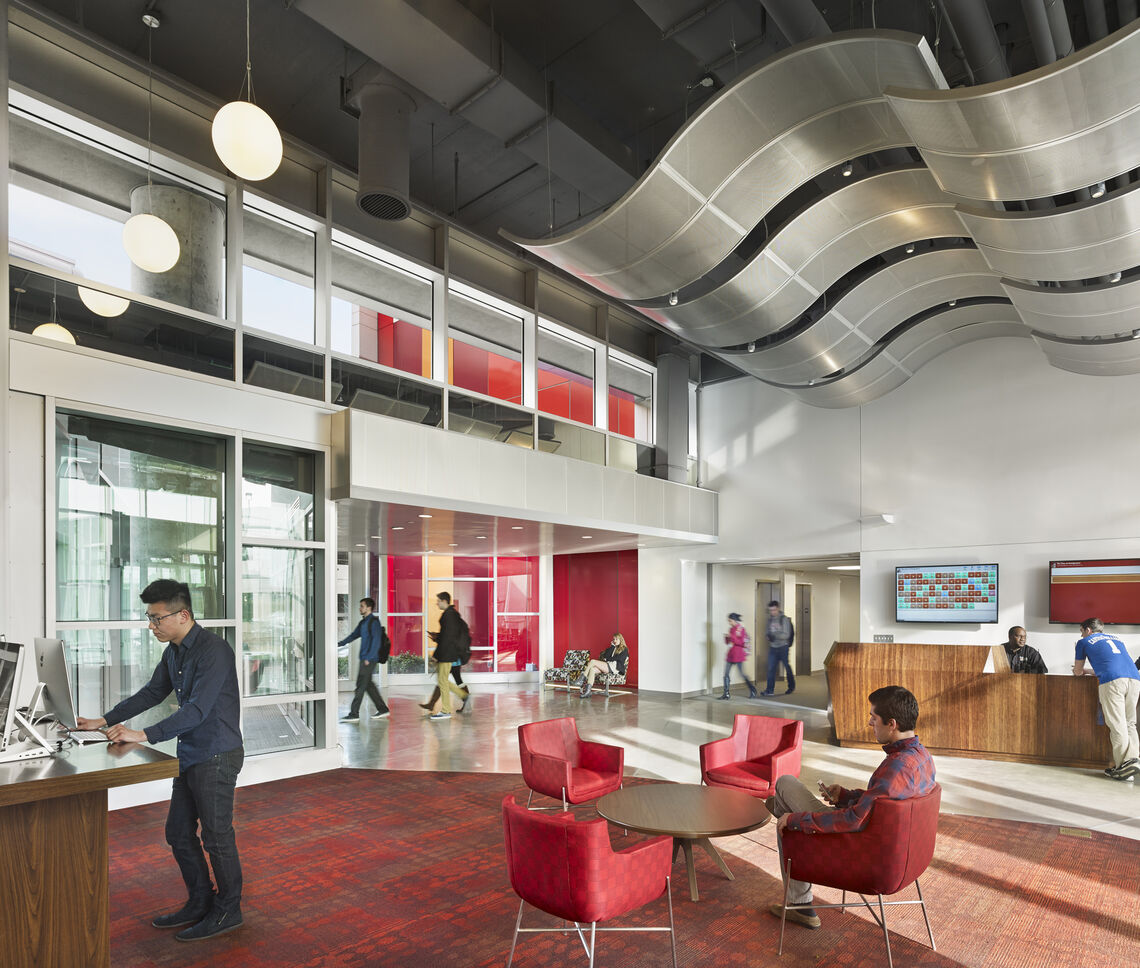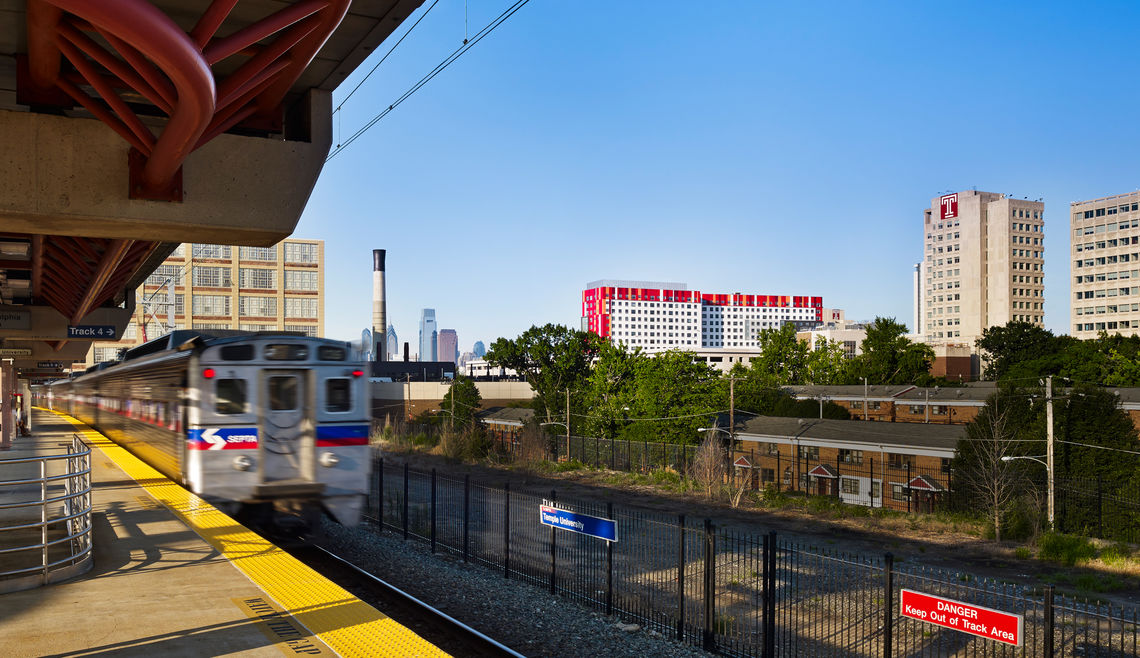 A brownfield redevelopment, flanked by residential, university, and commercial uses, the project's urban context is directly connected to the city's vast public bus, subway, and regional rail transportation networks.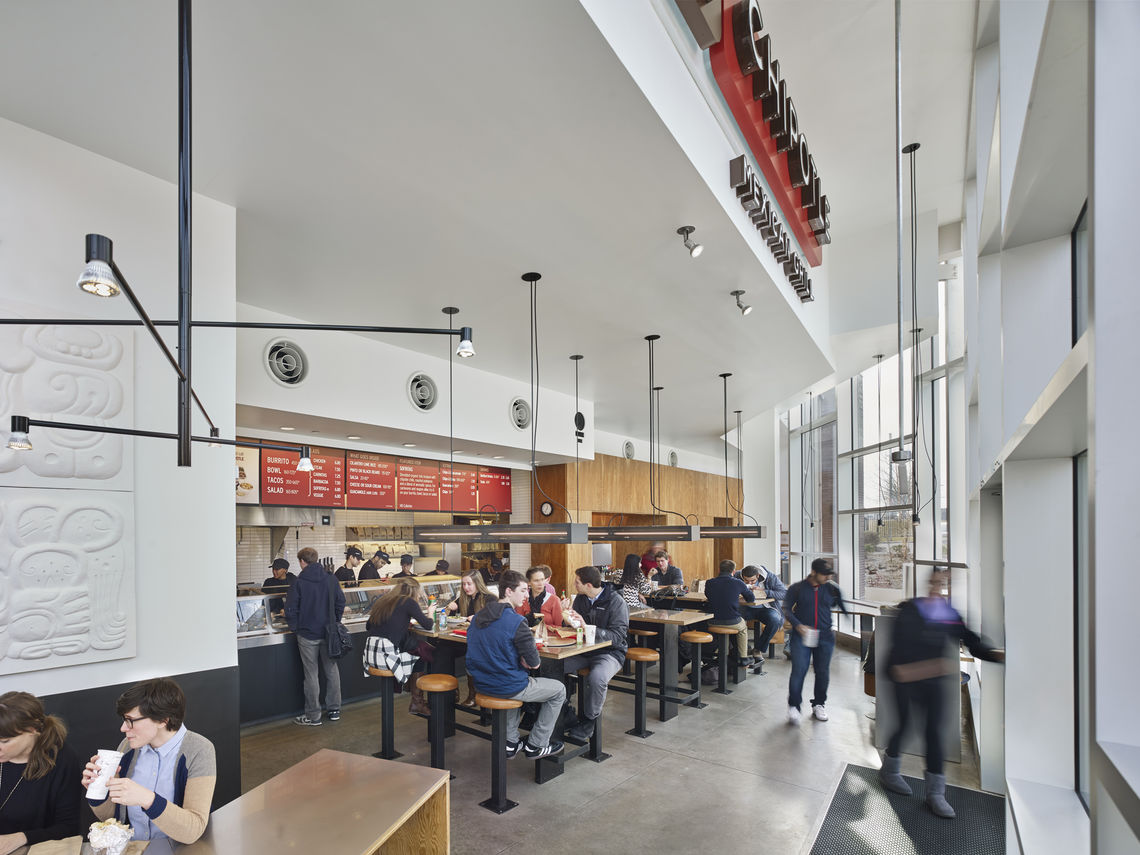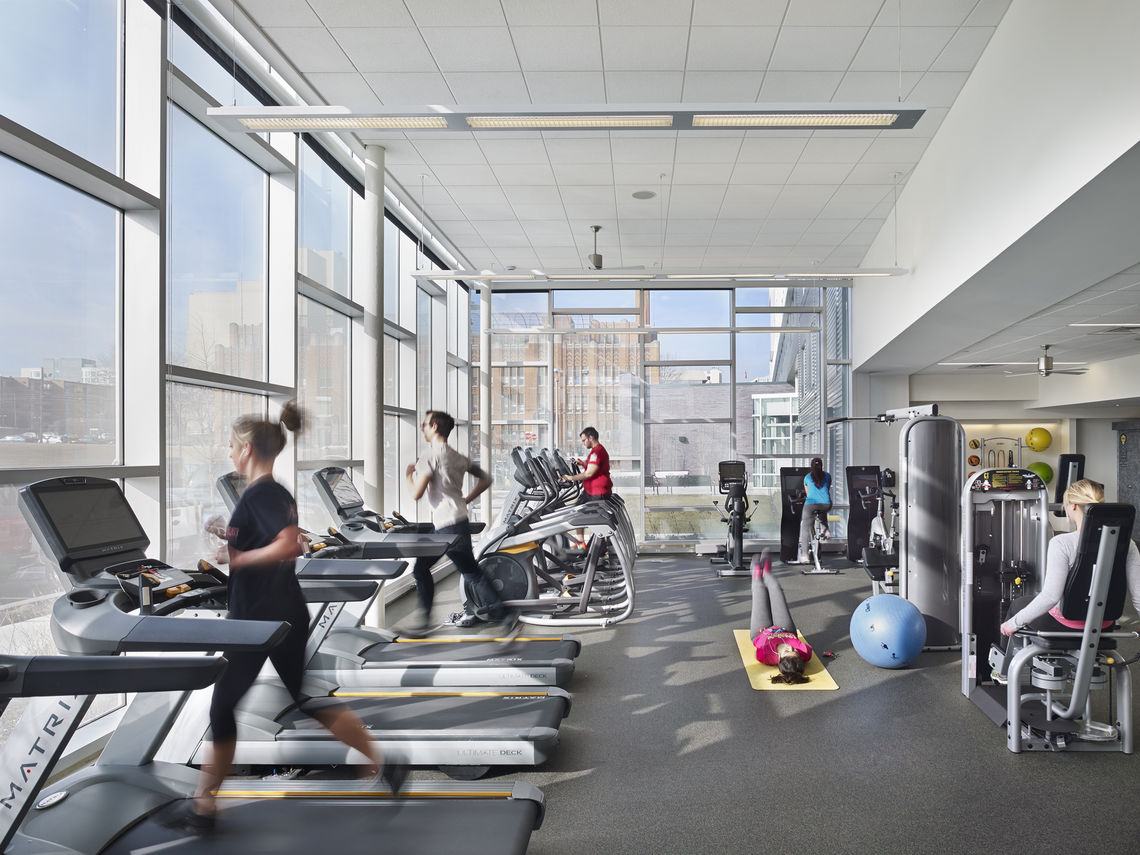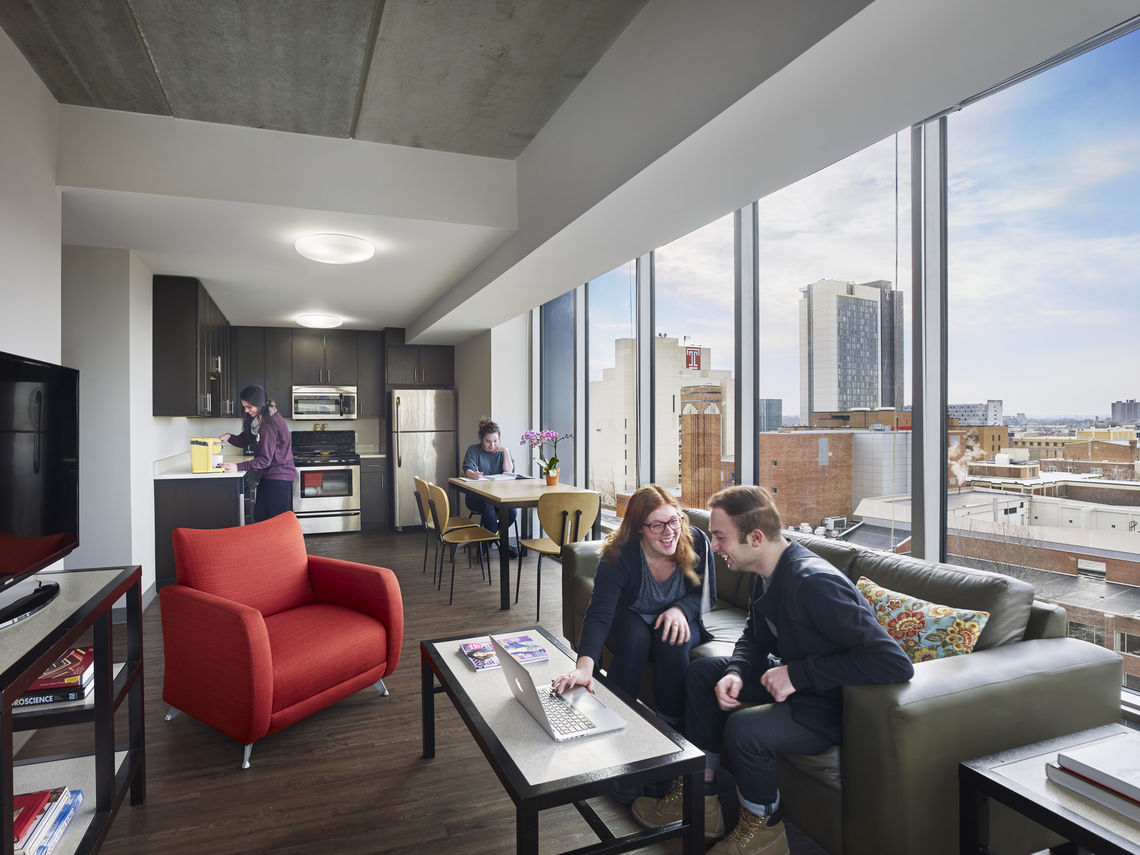 The City of Philadelphia's stringent stormwater regulations were met through a blue roof and exemplary stormwater runoff rate and quantity controls. Building water use reductions combined with local and regional building materials were a few of the many green features that contributed to the achievement of a LEED silver USGBC certification. 
Awards
Urban Land Institue Philadelphia, Willard G. Rouse III Award for Excellence, 2015