Crystal City Public Realm
Working with Vornado Realty Trust, WRT envisioned a new series of parks and open spaces designed to interweave an exciting public realm through the transitioning office complex of Crystal City. By re-prioritizing pedestrian spaces, and working within and through the ground floors of adjacent buildings, the design seeks to create a continuous plane on which a new resident and office population can create active spaces in which to live, work, and socialize.
Intended to correspond with the departure of Pentagon employees and the arrival of a new generation of workforce occupants, the Crystal City Public Realm reconfigured auto-dependent access drives, re-centered the neighborhood around convenient transit options, and set up opportunities for program and gathering. Paired with the renovation and new construction of updated office spaces, retail, restaurants, and housing, the design complements private spaces with public, through the addition of water features, pavilions, market spaces, and lush planting.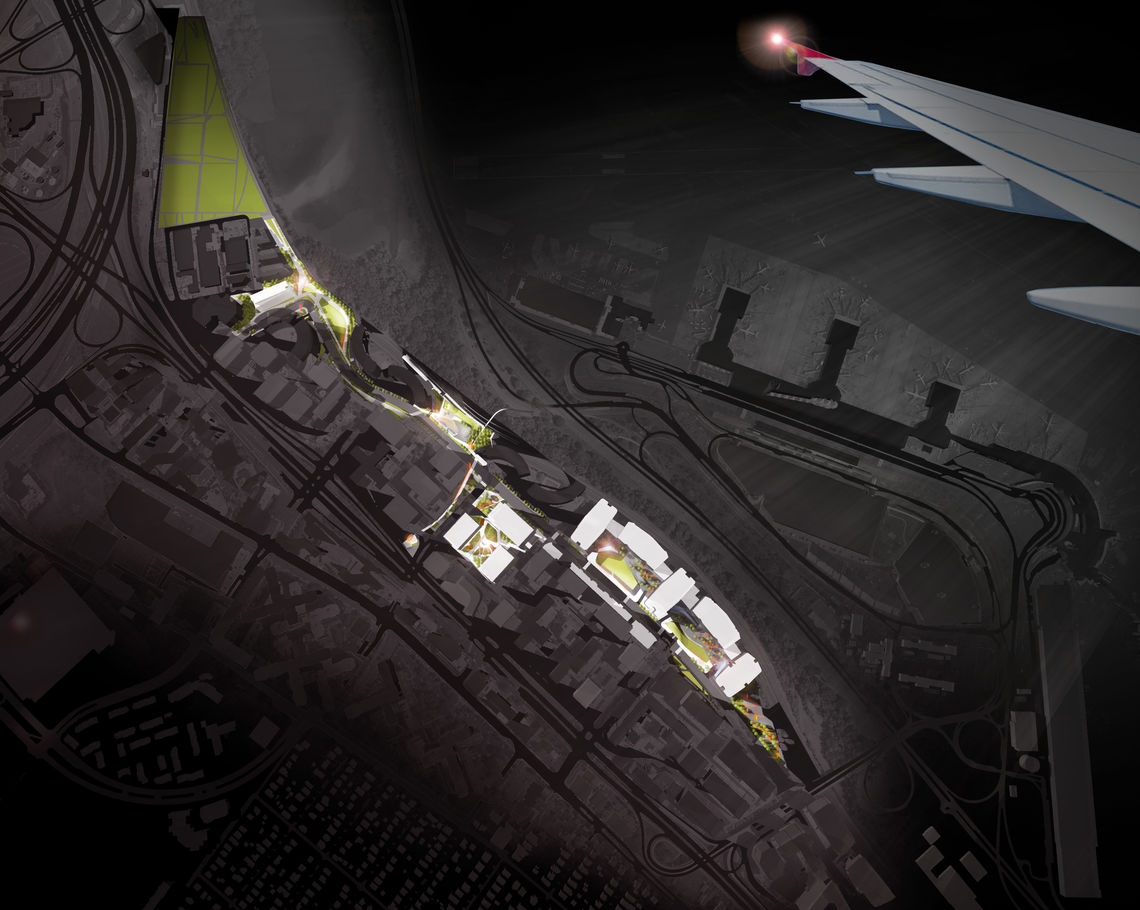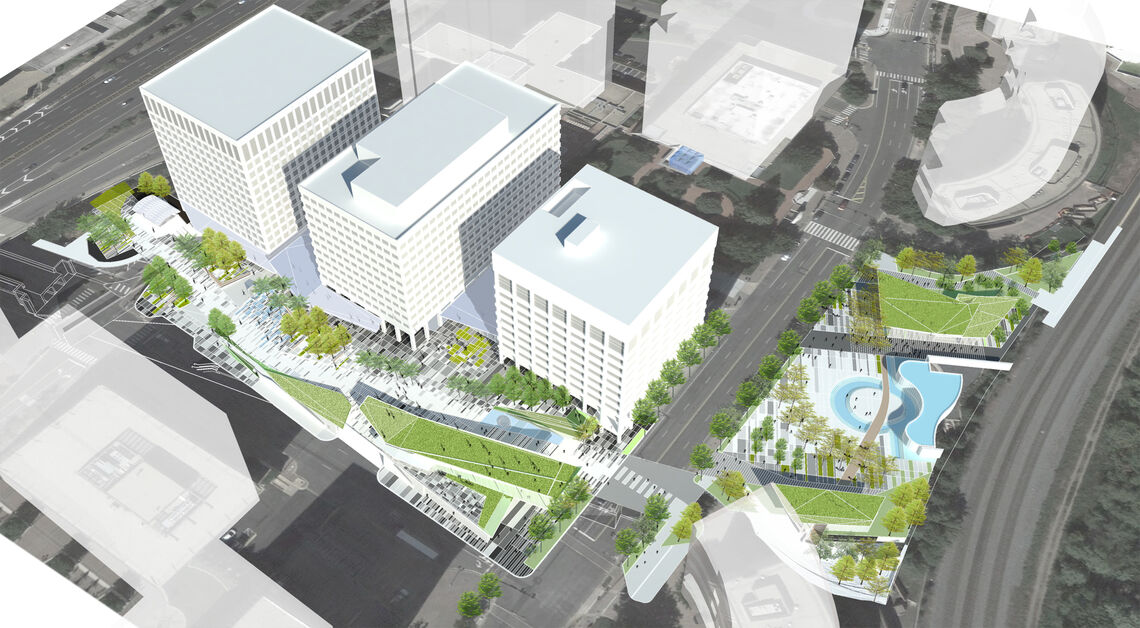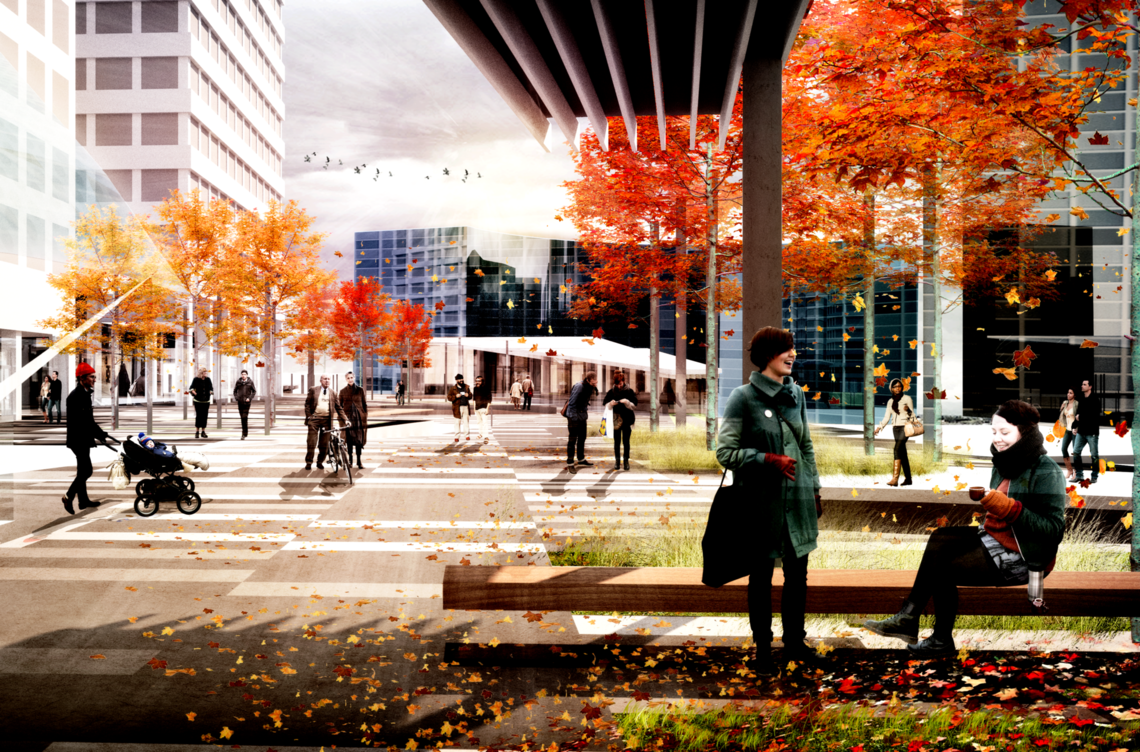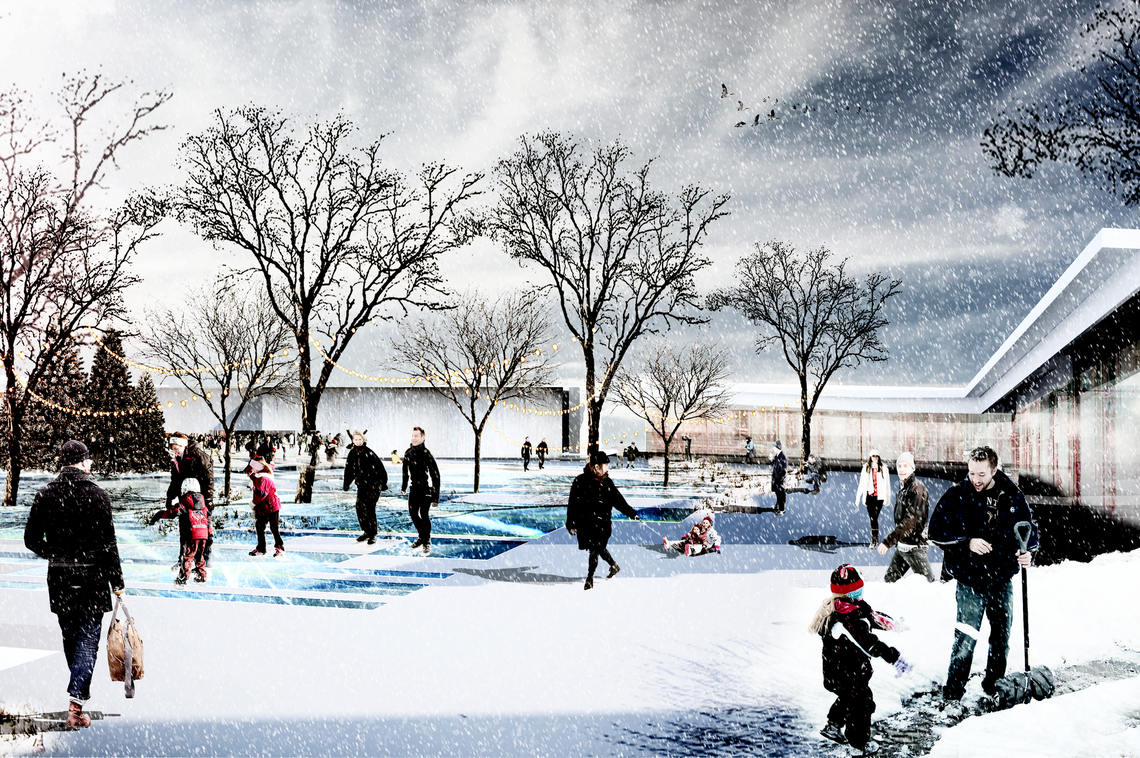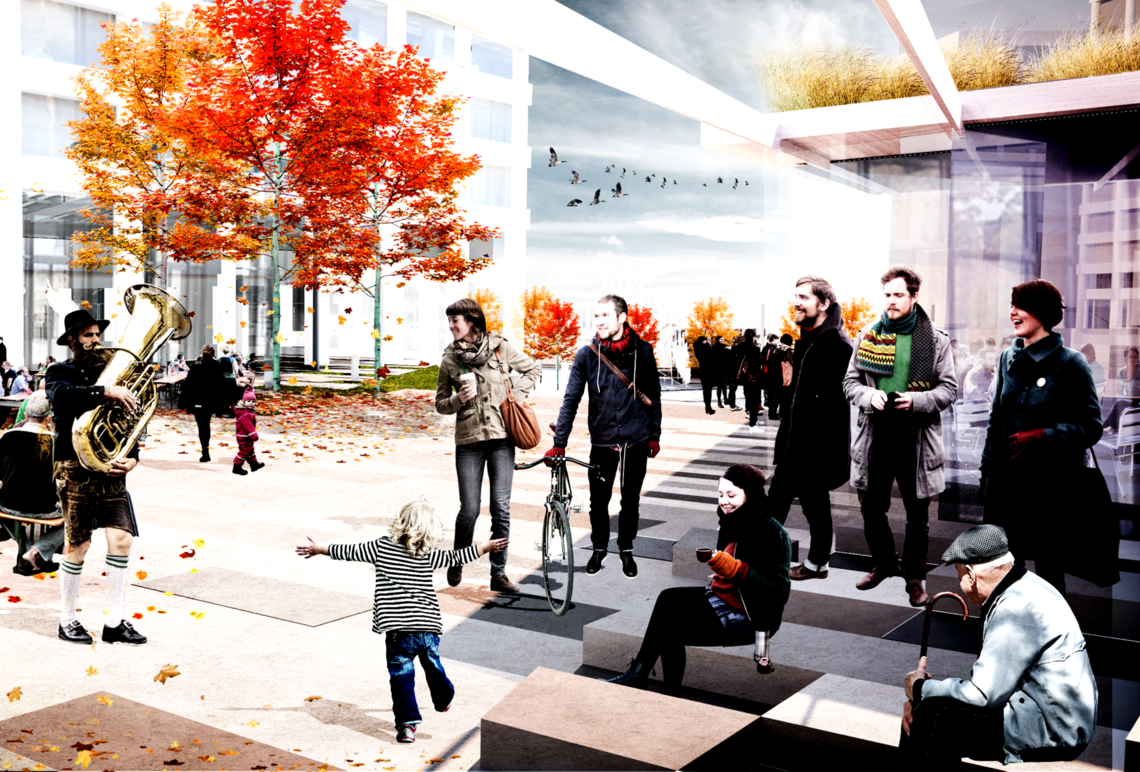 Key considerations were how to navigate the substantial grade change from the Metro station to Crystal Drive, carve large flexible open spaces out of the existing urban fabric, and how to create spaces that could be occupied in all seasons, by residents, workers, and tourists alike.
The design seeks to lay a new ground work for a re-energized Crystal City, offering a well-connected urban community and destination for the DC metro area.