Holy Child School at Rosement Arts and Athletics Addition
Holy Child School at Rosemont (Holy Child) is an independent, co-educational, Catholic school educating preschool through 8th grade, situated on approximately twelve acres amidst an institutional/residential neighborhood in Philadelphia's western suburbs.  

Part of a historic expansion project that is almost doubling Holy Child's campus in size, the Fitzgerald Performing Arts and Athletics Center is a 10,996-SF multi-purpose addition to Holy Child's aging, existing gymnasium building which allows for athletic use, performing arts, and gathering spaces.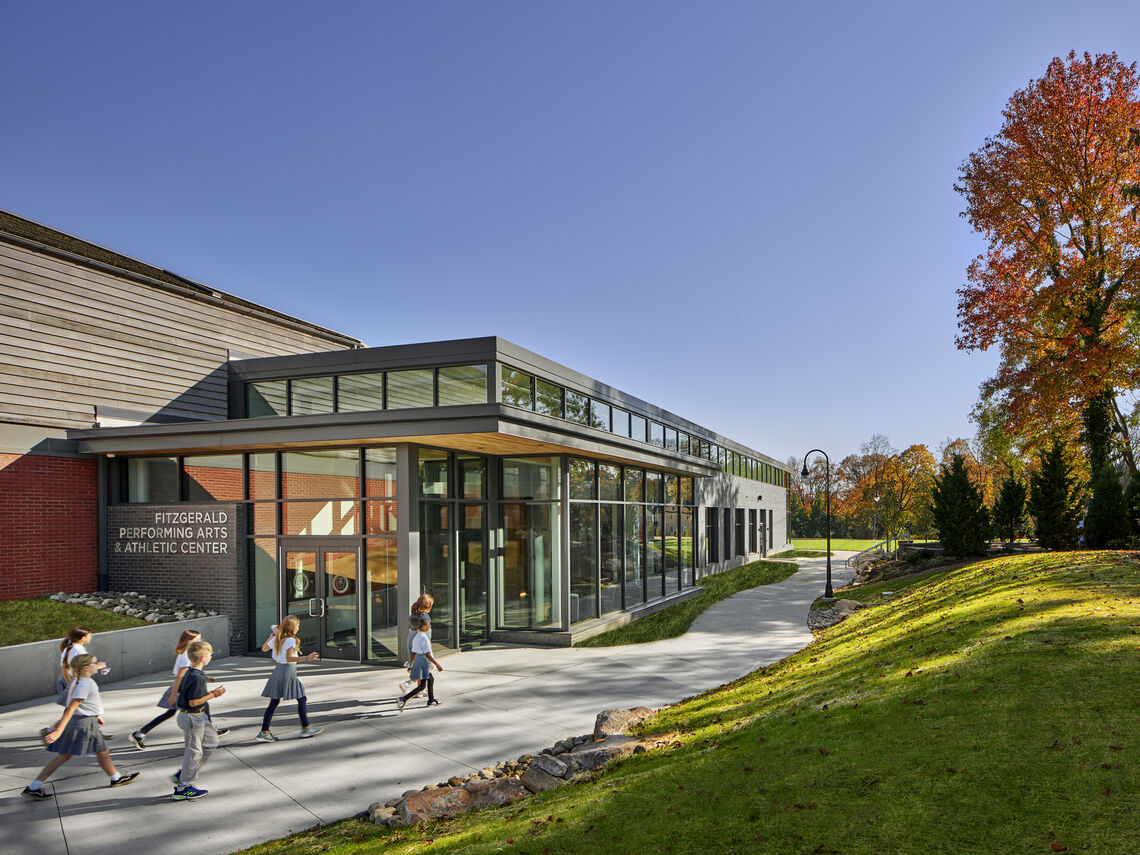 Holy Child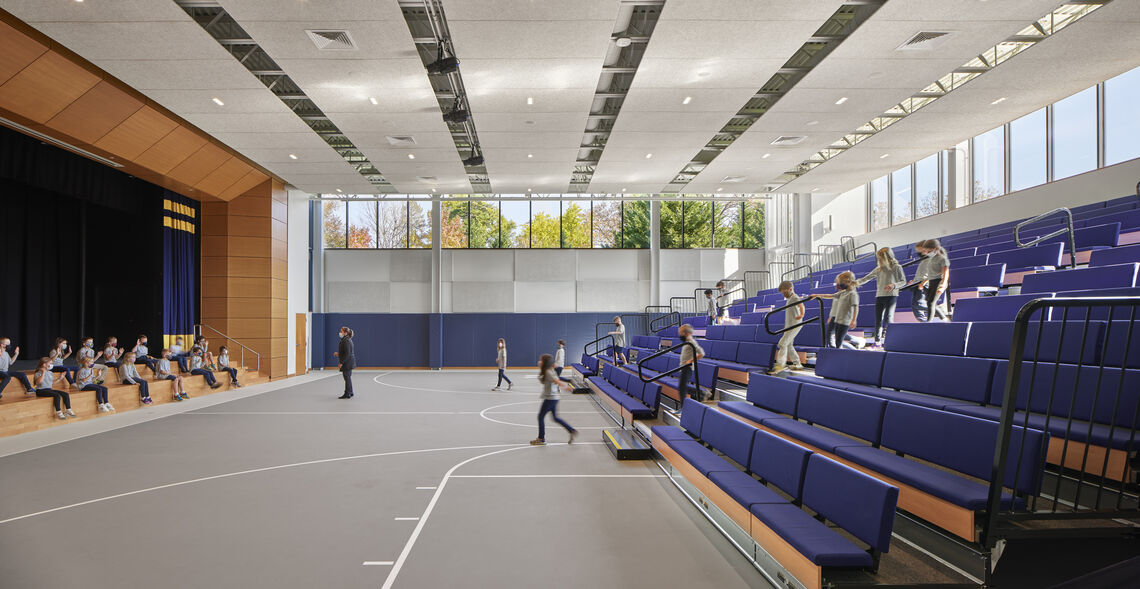 Holy Child
The 4,500-SF multi-performance space is flexible and able to better accommodates school liturgies, assemblies, and school plays. The wood for the performance stage, an abundance of natural light and upholstered retractable maple
stadium seating creates a beautiful atmosphere that functions well for both basketball practice and PE classes, while also transforming seamlessly for theater performances and assemblies.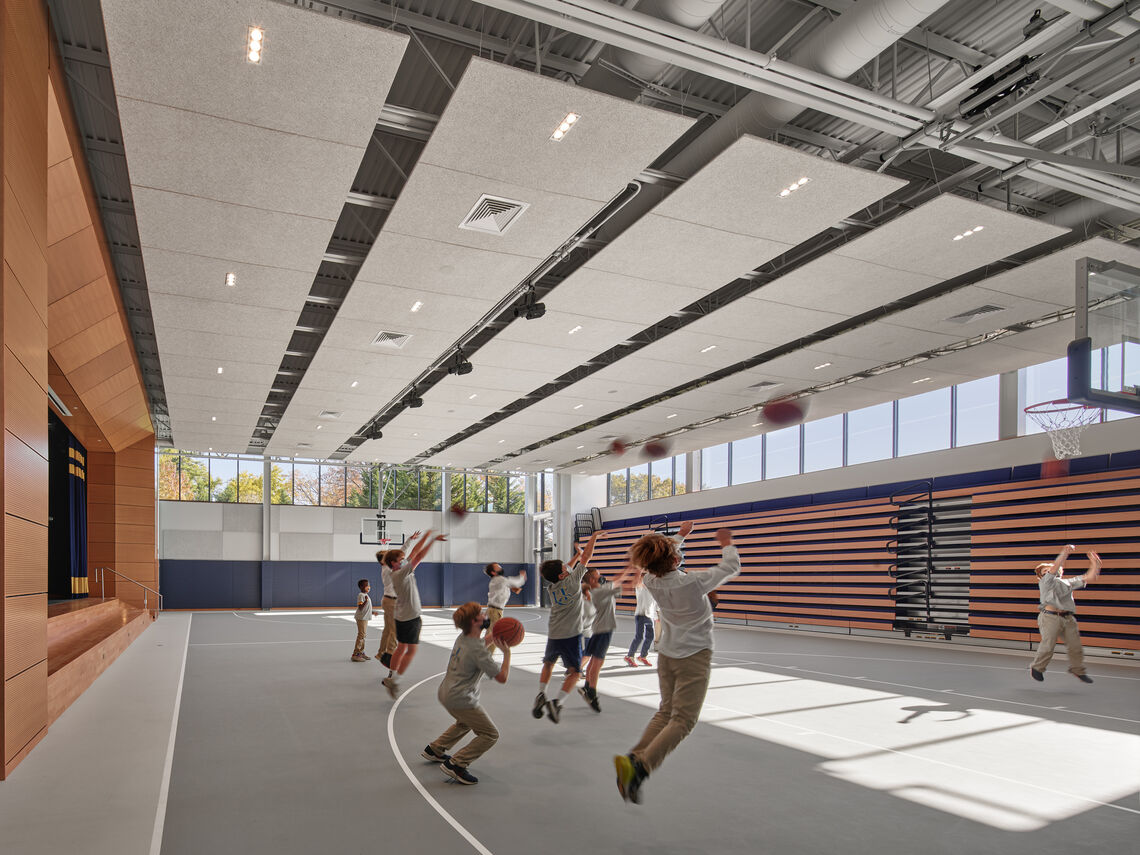 Holy Child
"This was a transformational project for our school and we couldn't be more pleased with the outcome. The multi-functional spaces we created have allowed our community to gather, celebrate, play, and compete in ways that we could not do previously. " 

Thomas G. Lengel, Head of School Holy Child at Rosemont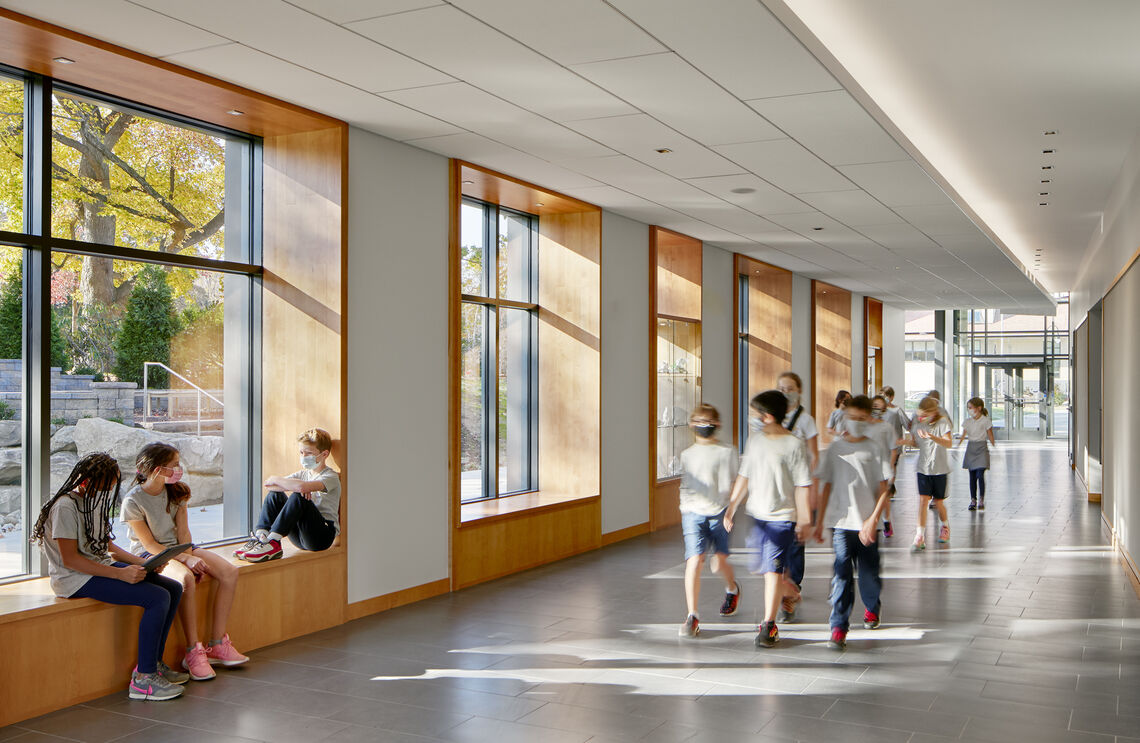 Holy Child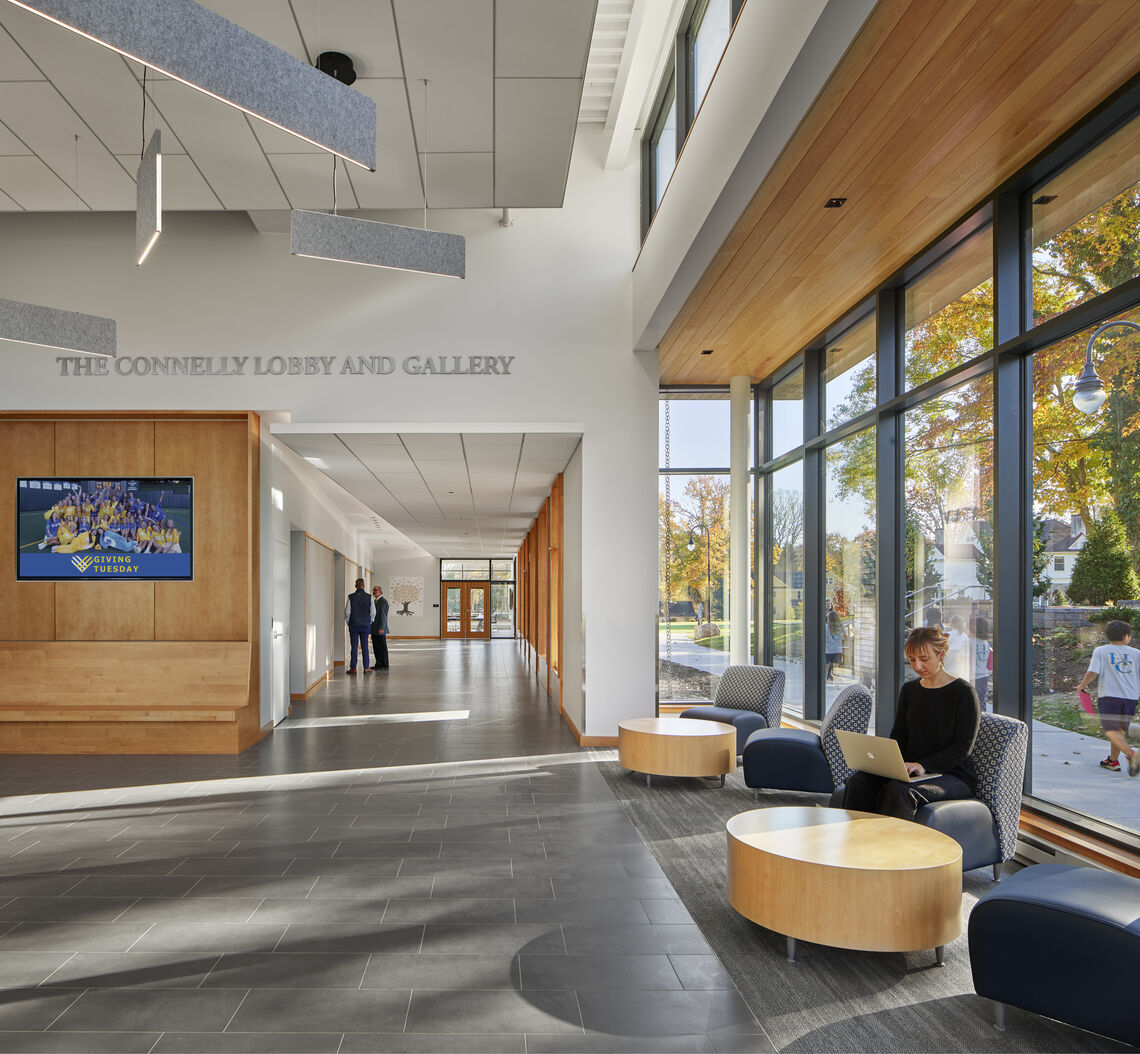 Holy Child
Floor-to-ceiling windows and window seating provides beautiful views of campus from the lobby and gallery space. Teachers and staff can observe activities on the new turf field from the community room.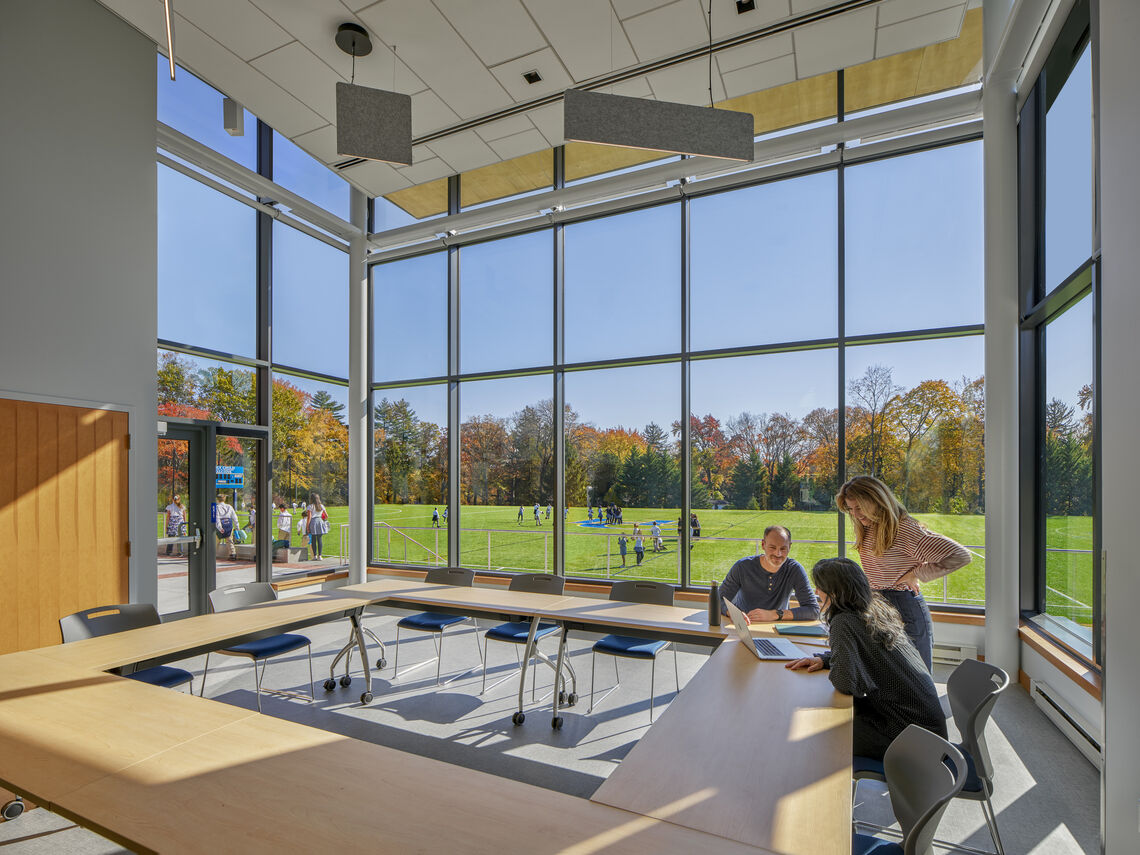 Holy Child