WRT's New Jersey Capital Park Master Plan was the result of a national design competition to develop plans for turning Trenton's underutilized riverfront into an urban state park. The plan worked to reconnect the City of Trenton to the Delaware River, and subsequently revealed the potential immense economic impact that investment in the Capital Park could have for Trenton and the State of New Jersey.
Set within healthy ecological and community networks the plan presents a unified composition of museums, civic institutions, historic sites, archaeological resources, entertainment attractions, and regional transportation infrastructure. The plan draws on Trenton's artistic and industrial heritage, tremendous historic and cultural resources, and an exceptional riverfront setting, pulling together a fragmented waterfront into a compelling whole.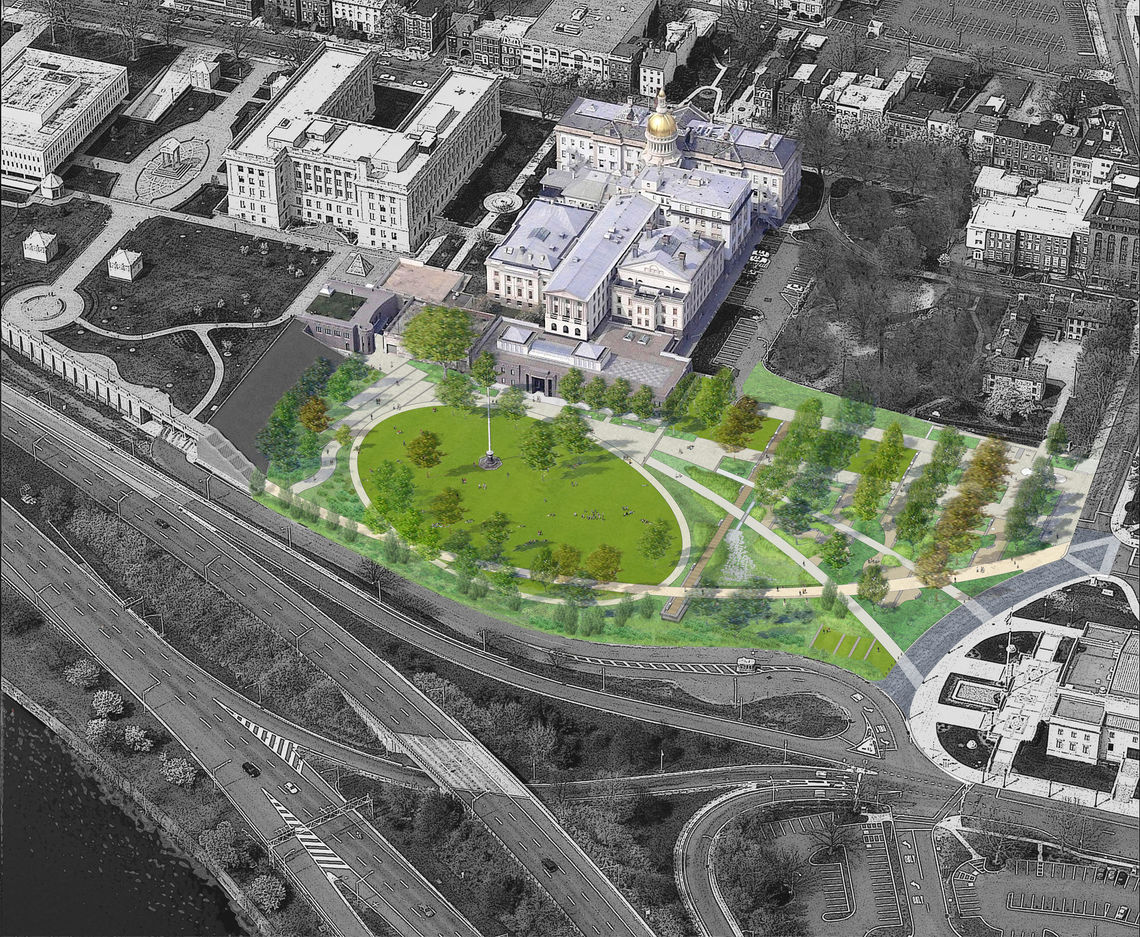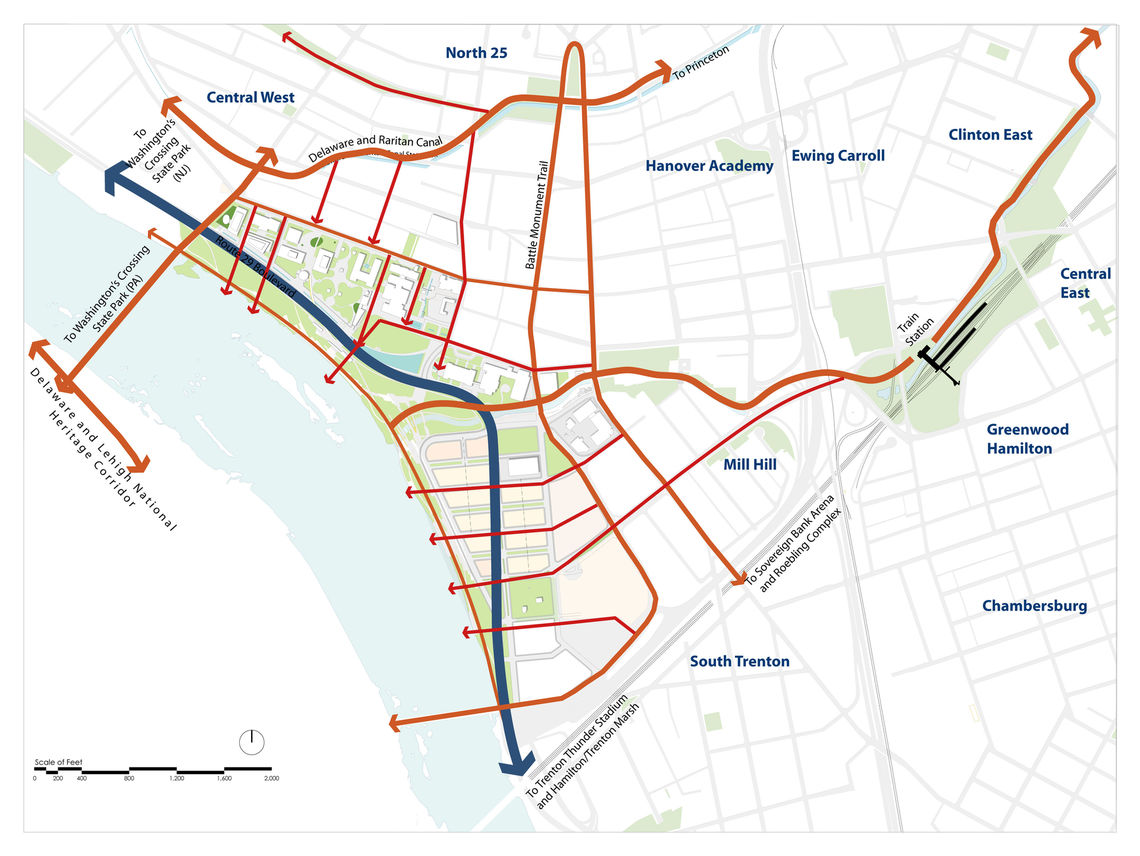 The capital core is the heart of state government and the heart of the park. It is a civic
realm with rich symbolism and amazing history. The park project is designed to create
a vibrant, verdant, and engaging setting for the state capital.



Ten geometric characteristics of the capital area and waterfront govern the formal character of the plan. Vector, grid, blob, arc, serpentine, bar, stiches, heritage triangle, axials, concentrics, and radials.