The Principal Riverwalk was a joint venture between the City of Des Moines and the Principal Financial Group to develop a 1.5-mile waterfront pedestrian loop and multi-purpose trail spanning the Des Moines River between the city's downtown and State Capitol districts. WRT led the preparation of a comprehensive master plan, followed by detailed design of a $35 million improvement program. The program was crafted through an intensive public participation campaign and under close coordination with the U.S. Army Corps of Engineers.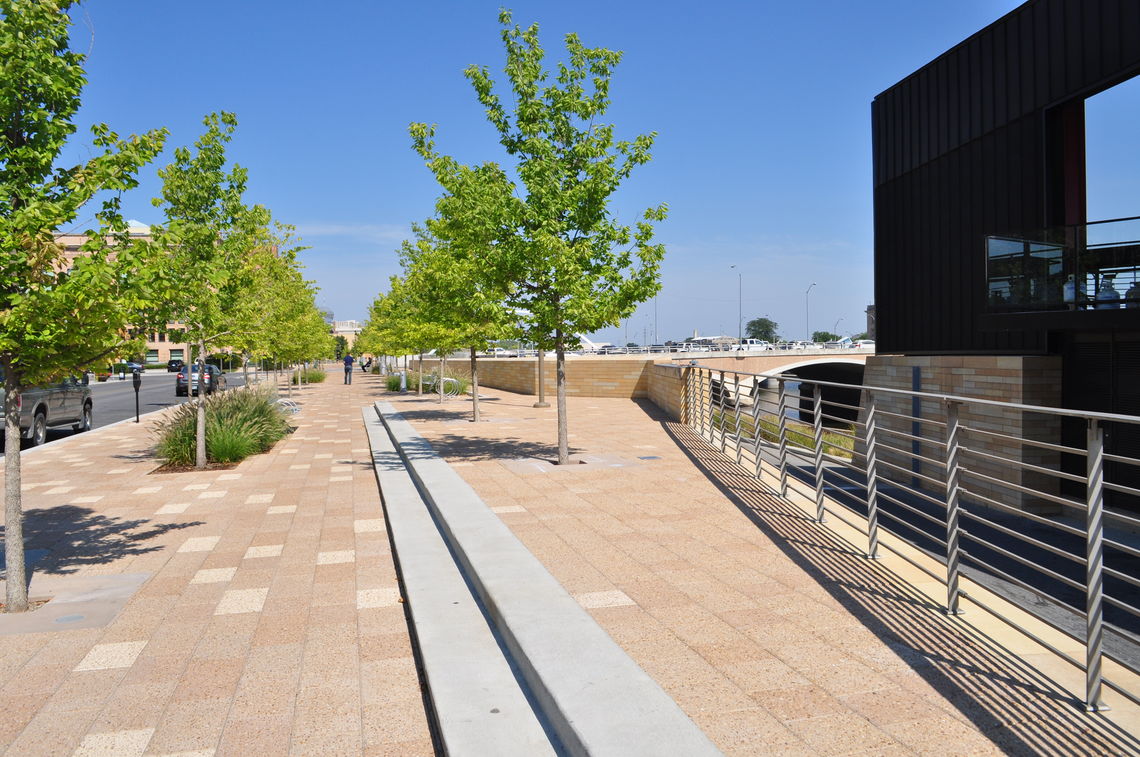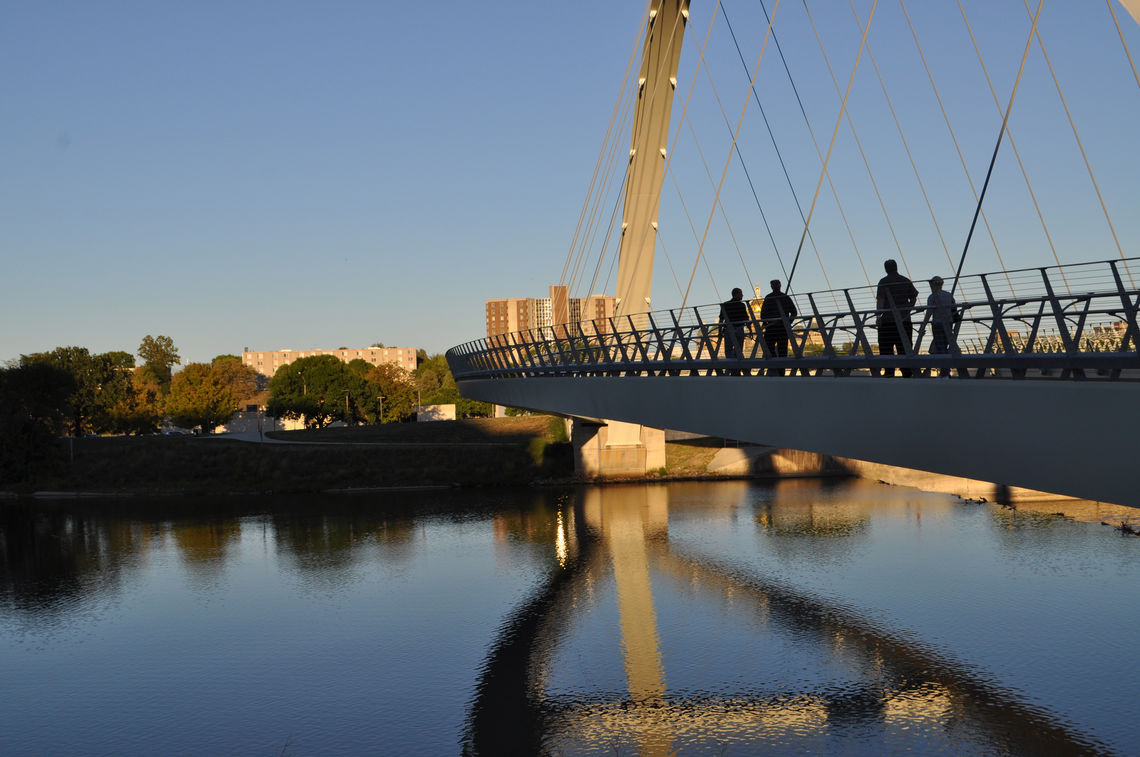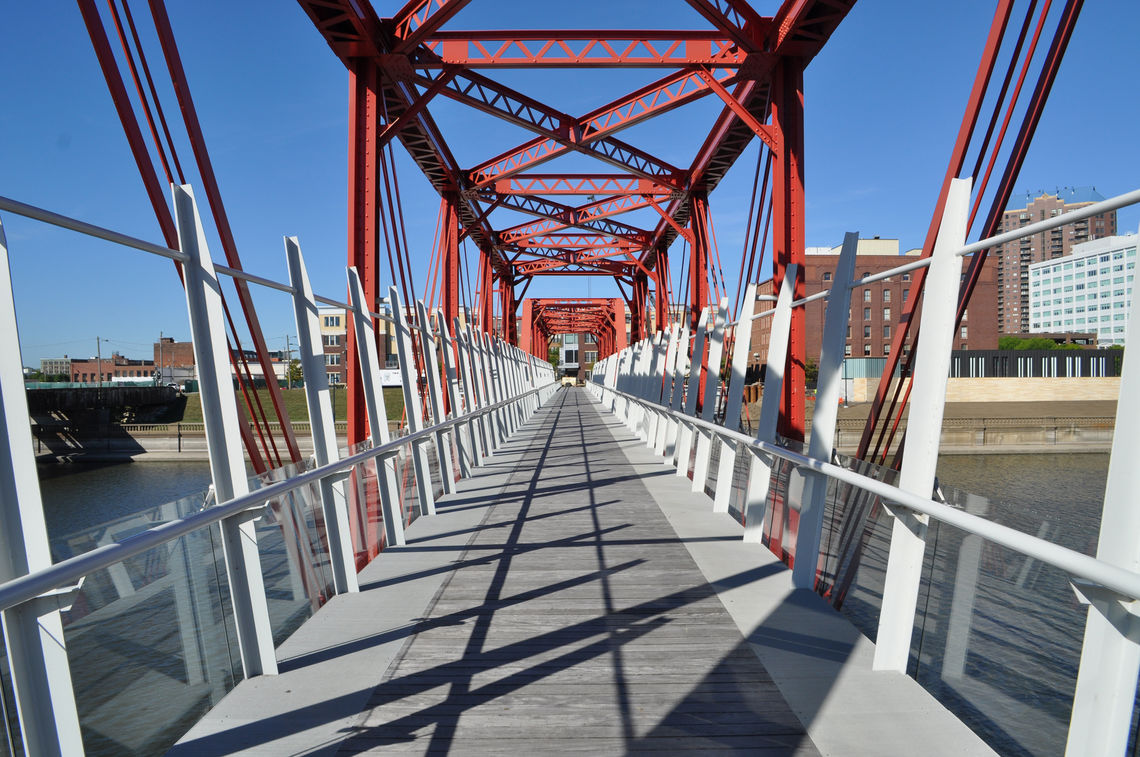 WRT worked with the design team to create new connections to the riverbanks and across the river itself.
The Riverwalk provides a route for existing hike and bike trails through Des Moines' downtown, and the new plazas, promenades, tree plantings, seating areas, pavilions, artworks, and gardens provide improved access to the Des Moines River, catalyzing growth along the underutilized riverfront. WRT has led the master planning and documentation effort since 2002 with the final phases of construction completed in 2012.
The project is informed by its context, utilizing local Iowa sandstone to adjoin floodgates and bridge piers that help to create flexible spaces that can be used in response to the varying water levels of the river.